Oregon January Camp – Blacksmithing
This month was one of our most sought-after camps we teach, blacksmithing. This age-old trade still feeds the fire for both young and old.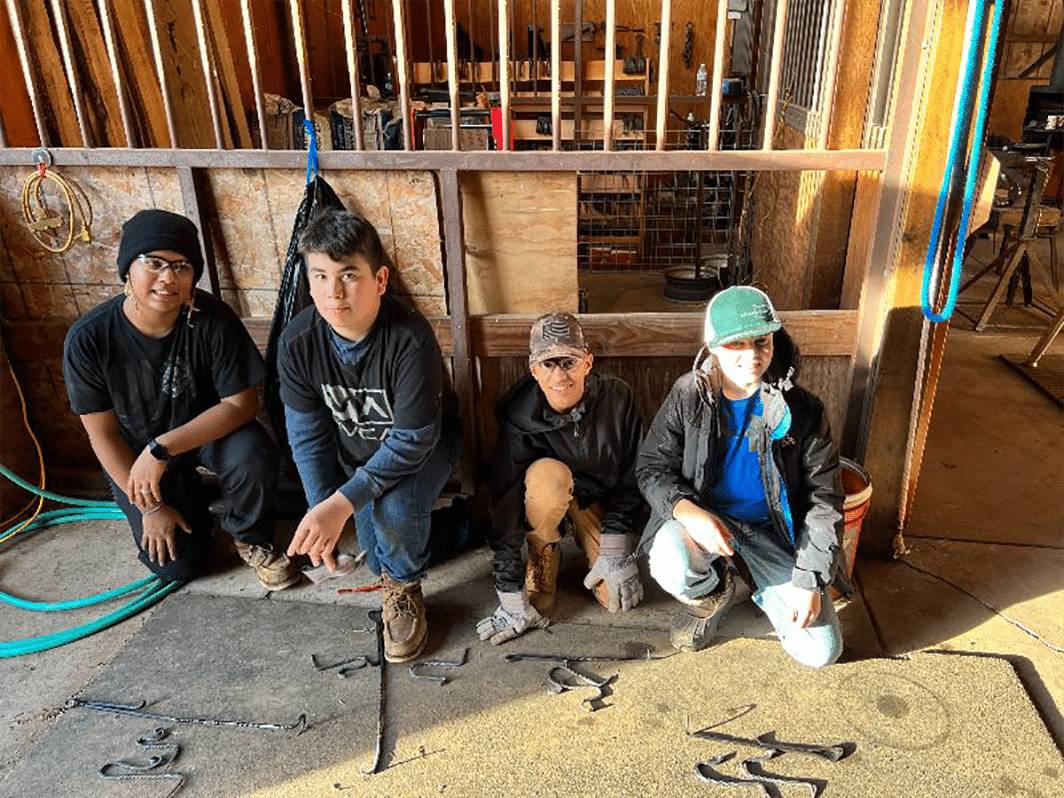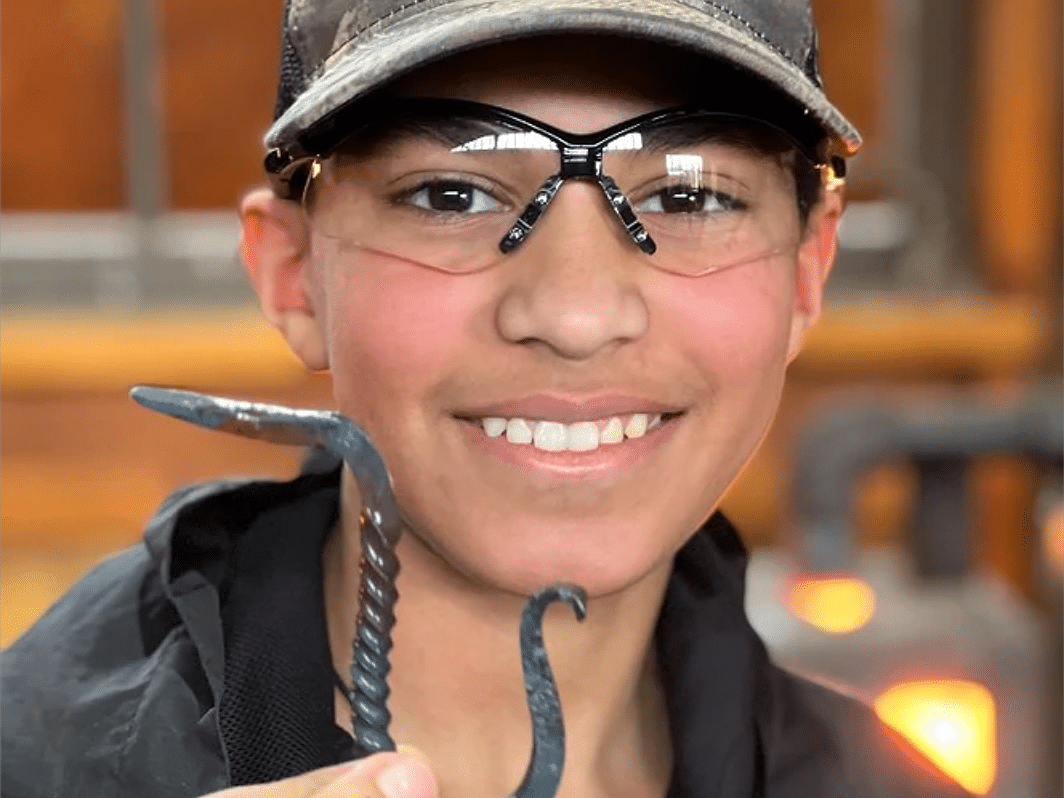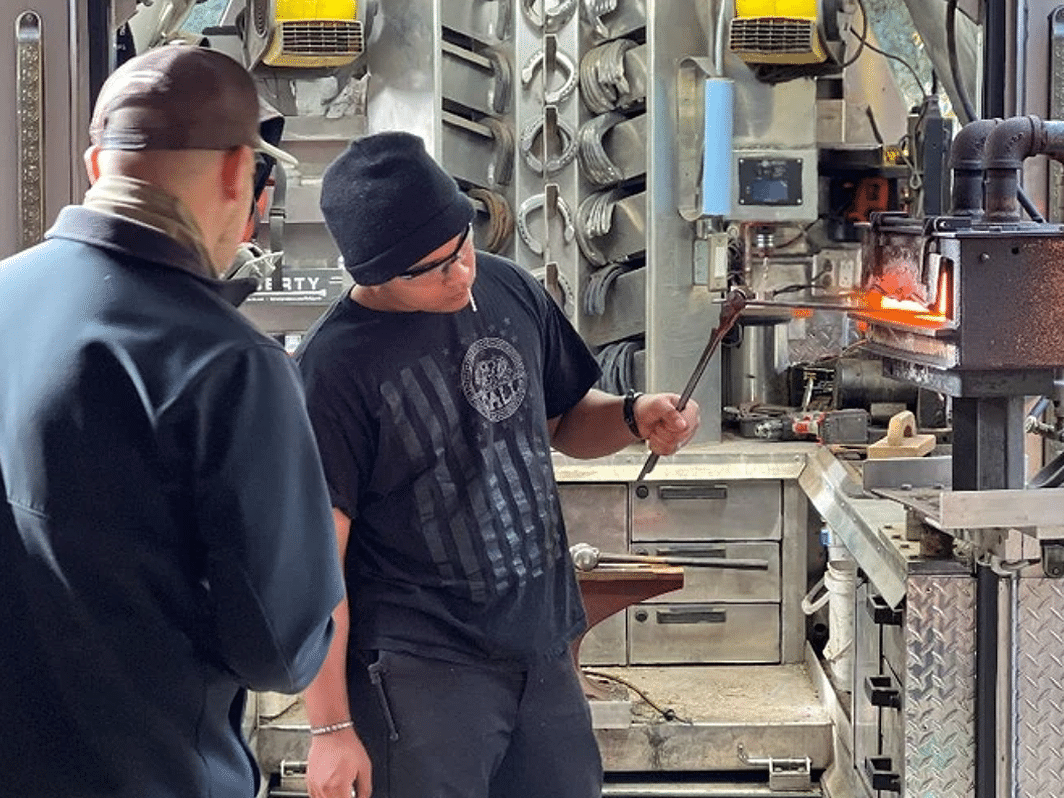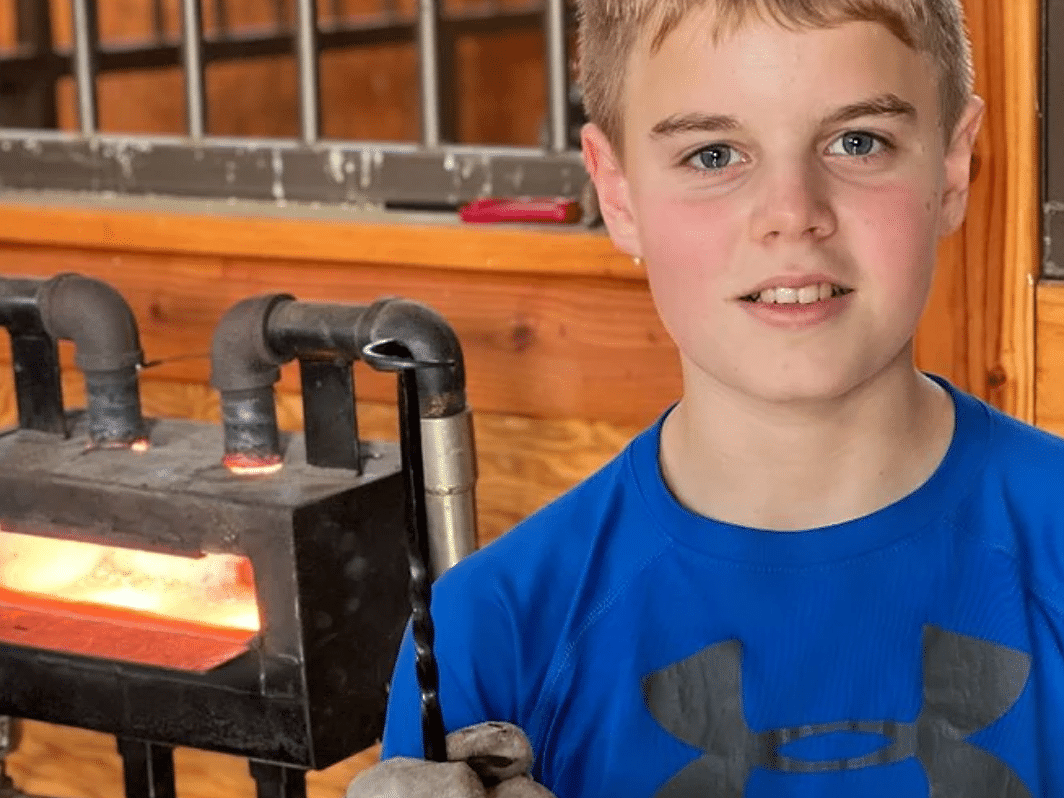 Our guest teacher and professional farrier started off by teaching our Oregon campers the basics. They learned to flatten one side, tapering the other side, twisting the material, bending a 90 degree angle, and lastly, putting a "J" in it to complete a coat hook.
Our campers all had their own forge and anvil to work on, including getting to use the farrier's personal farrier trailer that was decked out with a sliding floor, swing-out forge, and all the tools to make some really cool things. It was the perfect environment for the young men to really see what a farrier's workshop looks like and consider it as a potential carrier.
Once the campers perfected the twist, bend, taper, and flattening, they applied all those techniques on a larger scale by making a meat hook to flip steaks. We really like the young men to make tools or items that are functional and usable so it can be a reminder of the day and the lessons learned.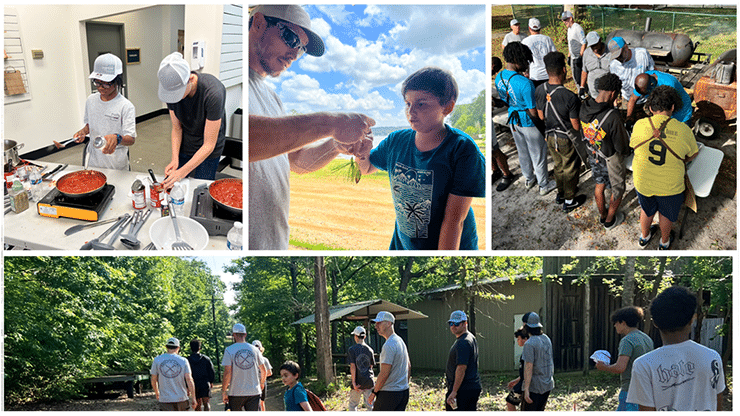 What a month of life change, speaking identity, teaching trades, sending young men down a new trajectory, and sharing the love of Jesus.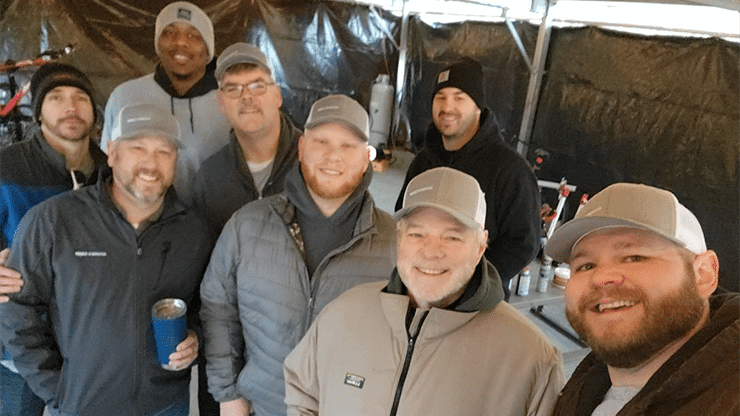 With a new year comes a new camp location started in Tennessee, a new state director in Oregon, and a whole new topic in Texas...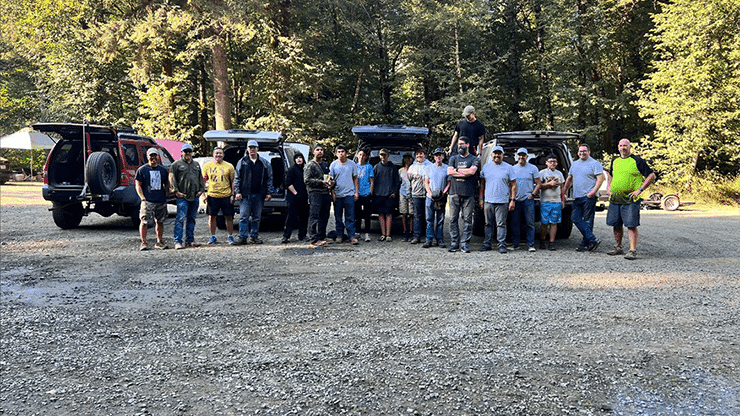 Climbing Mountains and Hunting - Just like off-roading, we are given tools in life as well. Having the proper tools prepares us....