January Camps – All New Things
NEW Location Started Tennessee
What a start for our NEW location in Tennessee!!!  We launched with 6 campers, 4 showed up, 5 mentors, 1 mentor trainer, and a photographer.  In the midst of the first 8-hour day, God was already creating moves of restoration.  Check out Instagram and Facebook for the cool God stories.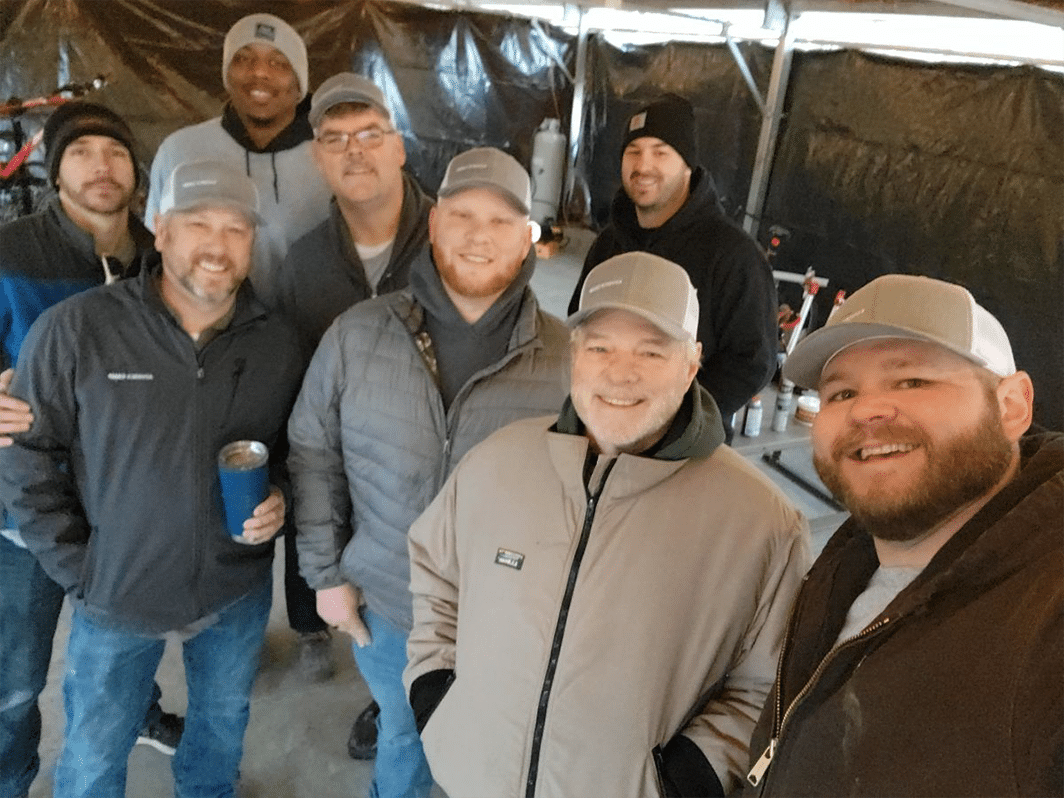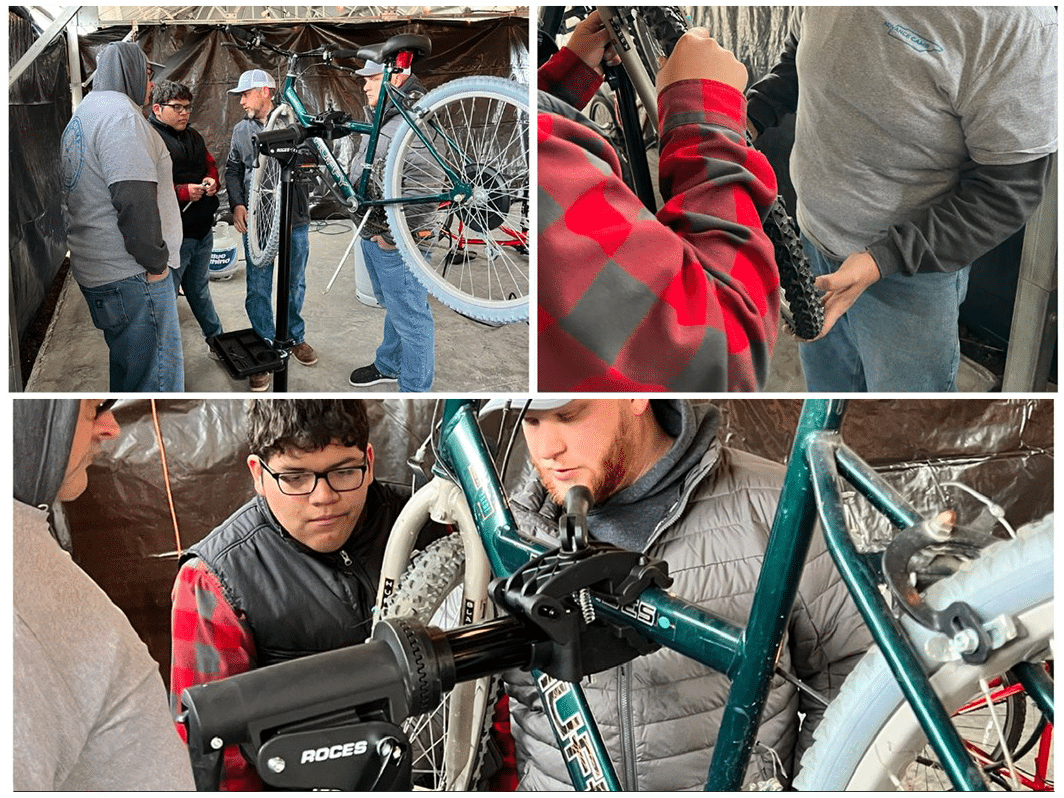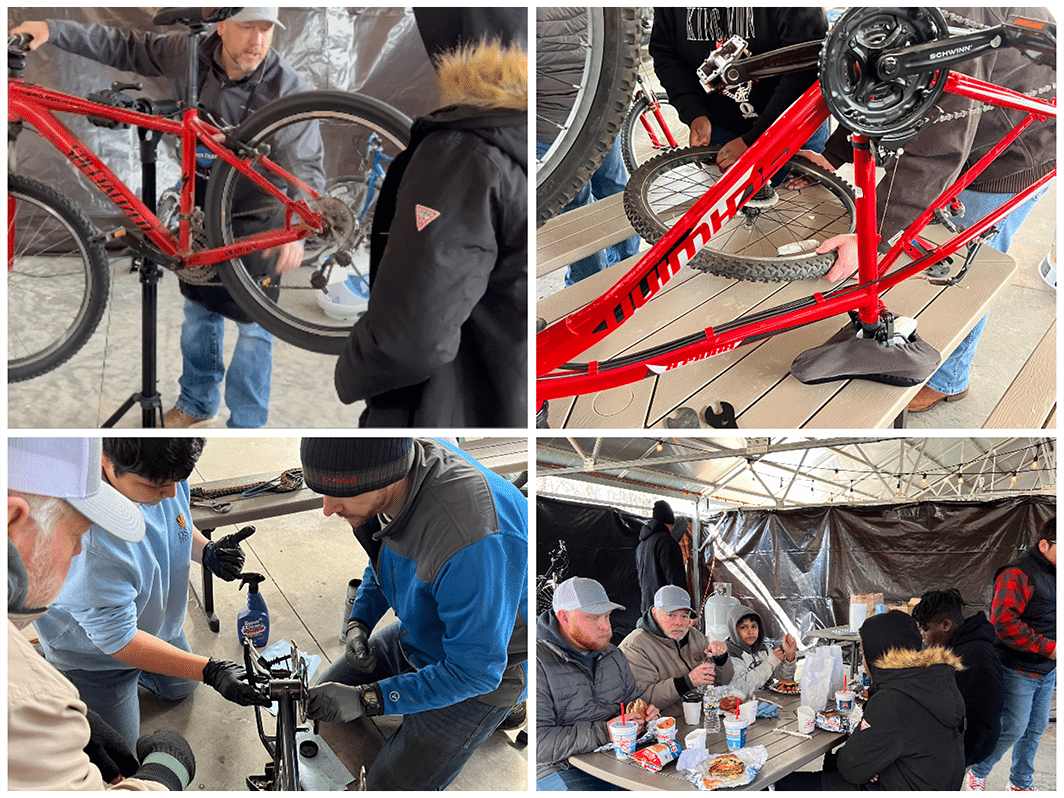 Not just bicycles were brought back to life at this camp.  So was hope, joy, smiles, excitement, and anticipation for a future.  We heard a story of a young man that hadn't ridden a bike or even laughed as they did at camp since their dad walked out their life, got remarried, and totally lost contact with them 4 years ago.
Campers left with their arms and hearts full.  Daniel, one of our mentors who is a retired pastor, share the "nugget" at lunch from scripture, but they also ALL left with a bicycle, supplies to maintain the bike, bike lock, Daniel's book he wrote, a camo bible, new shirt, and a new hat. The value of a good Godly man speaking into young man's life is so so valuable.
NEW State Director In Oregon
Harvey was one of the first new mentors for Oregon when we relaunched back in July of 2021.  He understands the need to mentor the fatherless, his heart is of a man who not only says he will do something, but actually does it.   We are blessed to have him on board as the new State Director of Oregon.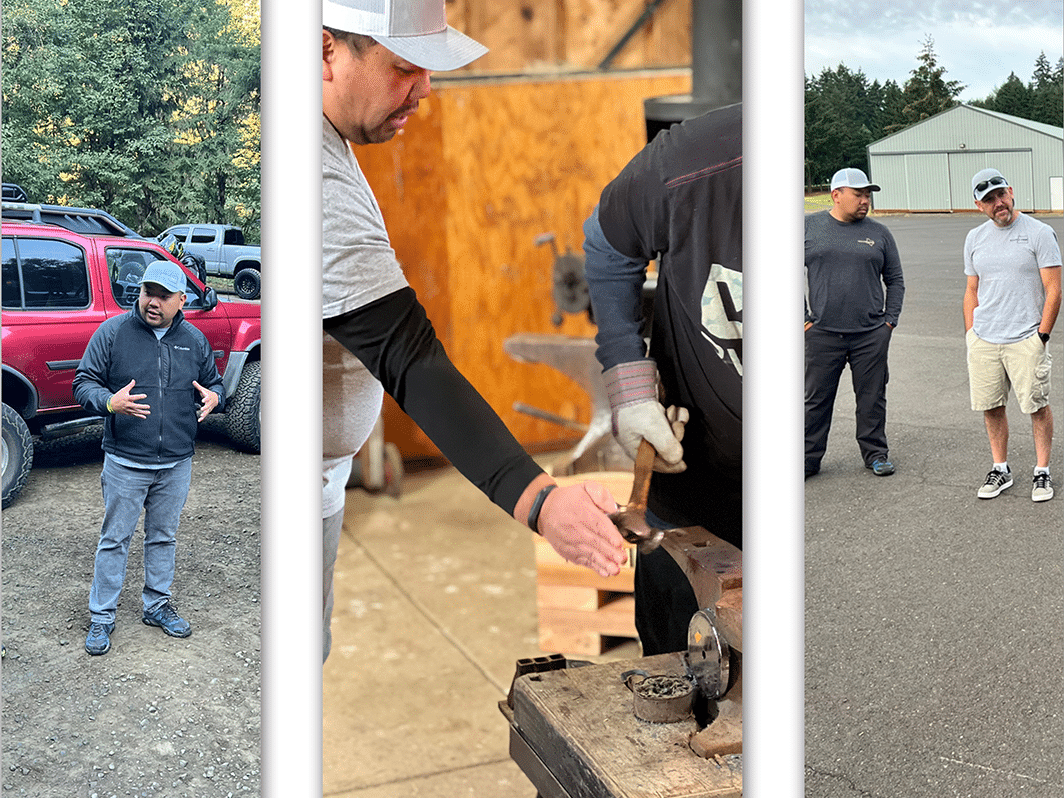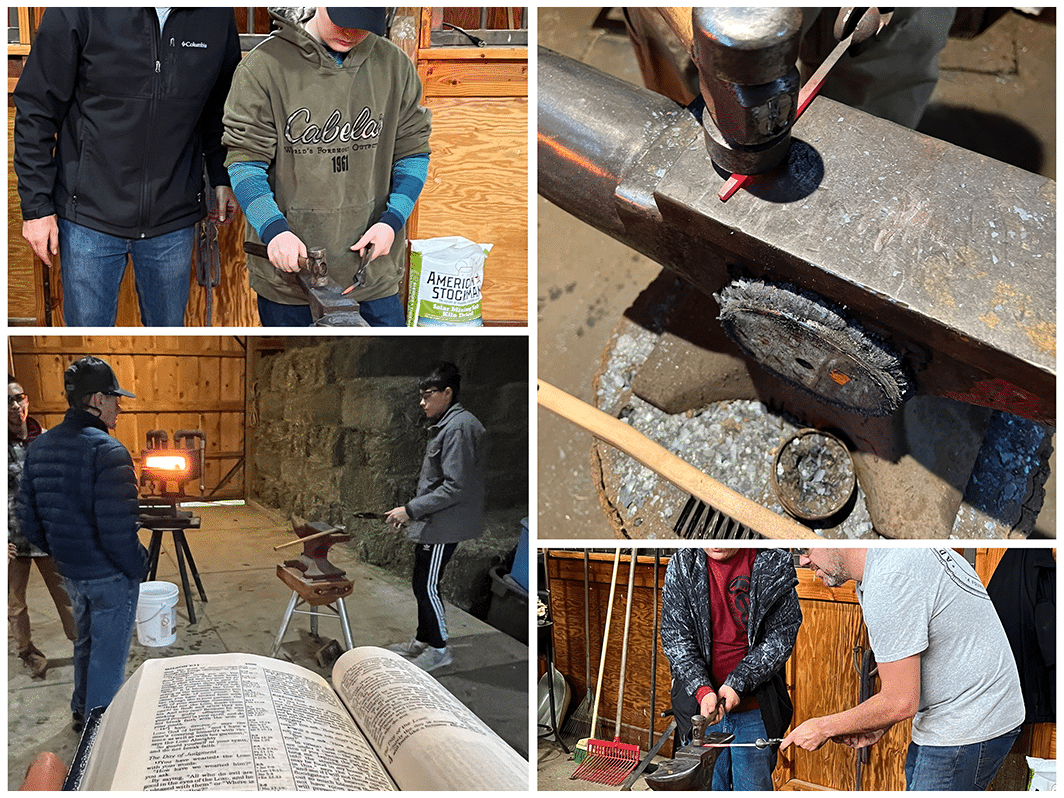 NEW State director but OLD trade
Man, our campers love Blacksmithing.  An OLD trade that can be traced back to WAY before Jesus stepped foot on the earth and is still a trade the young men love to do.
Skills and Scripture Learned
Most of our campers had done blacksmithing back in January 2022.  The past campers refined their skills to make new projects, whereas the new campers learned the skills of the trade.  At lunch, all the mentors along with Troy, the farrier, shared a piece of scripture that was connected to Blacksmithing and the refiner's fire.
HARLEY DAVIDSON and INDIAN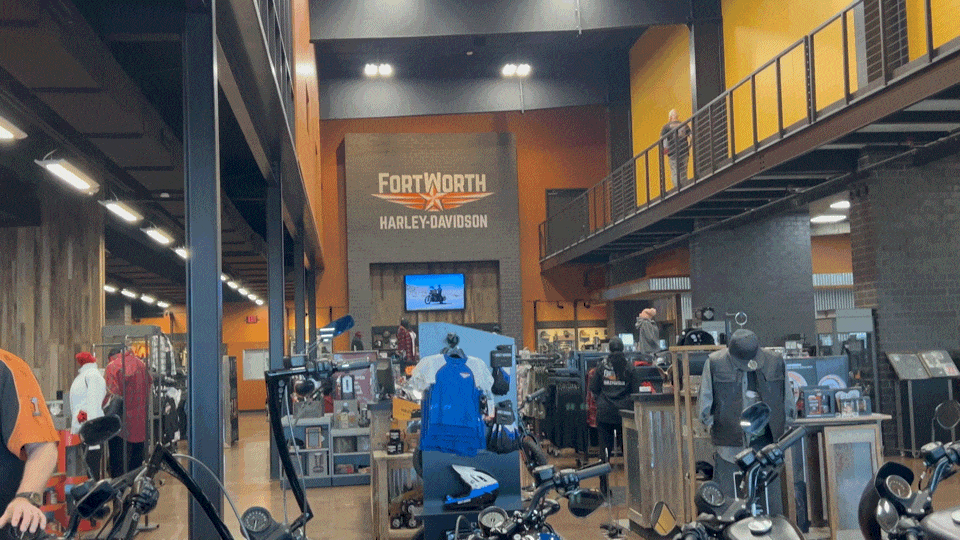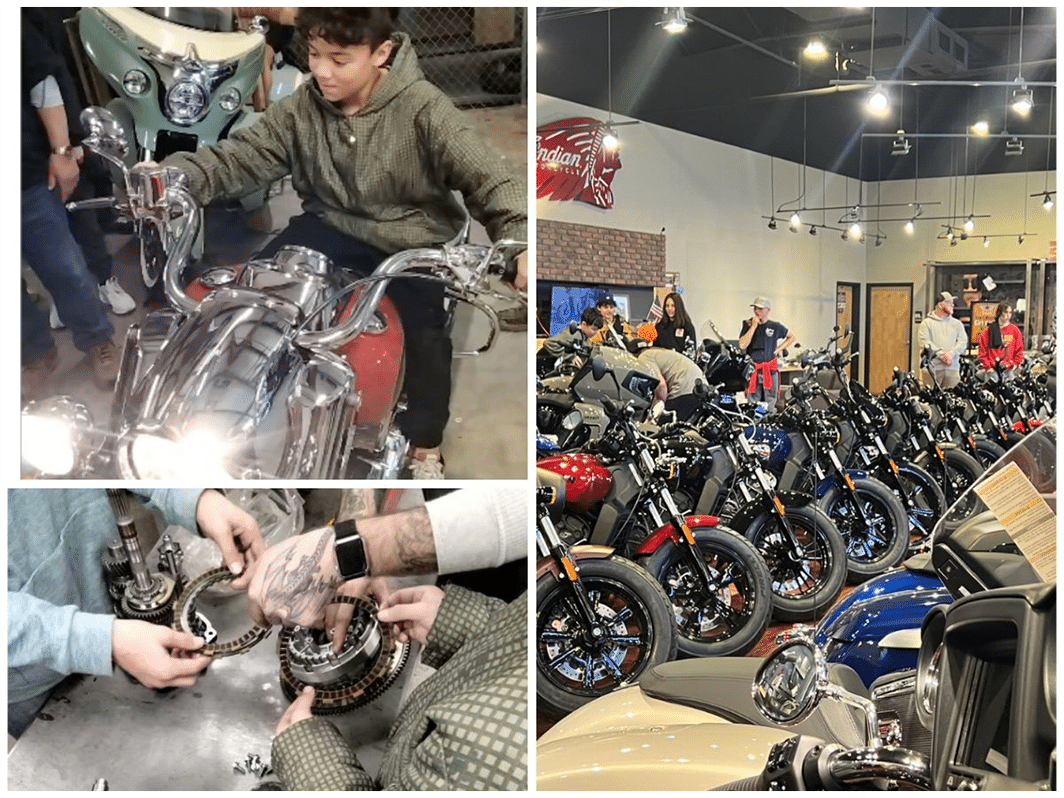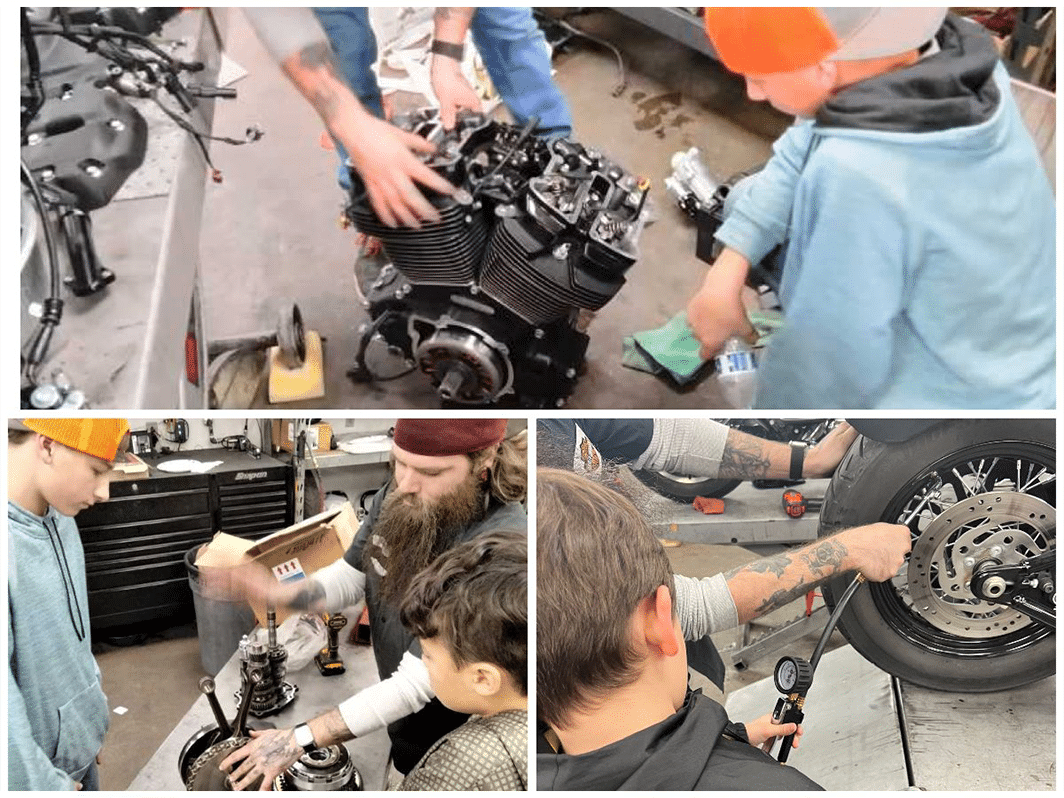 We were totally blessed with spending the day at Fort Worth Harley Davidson and Indian.  We spent the day rotating our campers through the service department, sales department, and the history of both the store and Harley Davidson.
I still say the best part of Advance Camp is coming home with greasy hands.  In the service department, the young men didn't just watch the seasoned techs, they got to get their hands dirty.  They learned how to repack clutch disks, how the crank and piston rods worked, what a transmission pulled apart looks like, and do the final inspection on a trade-in motorcycle going on the sales floor.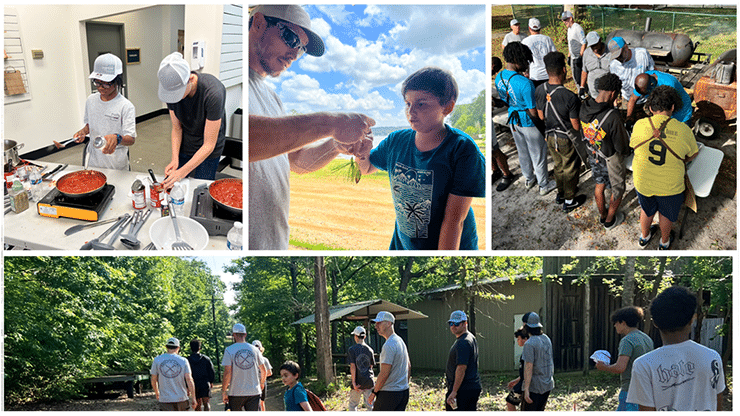 What a month of life change, speaking identity, teaching trades, sending young men down a new trajectory, and sharing the love of Jesus.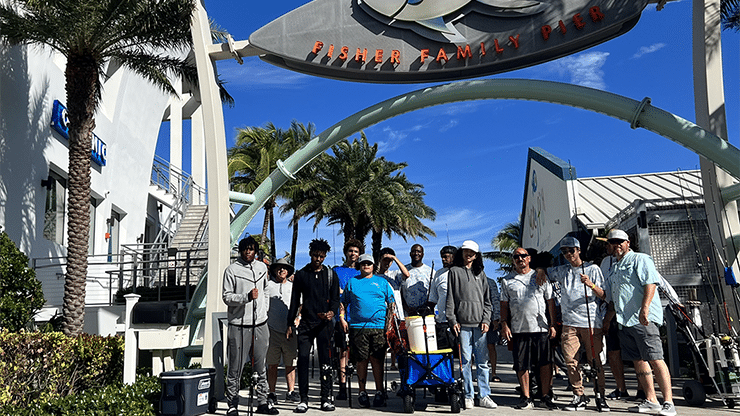 Fishing and Bikes - We spent the entire day on the Pompano Pier to learn a little more about fishing and the four traits of a man...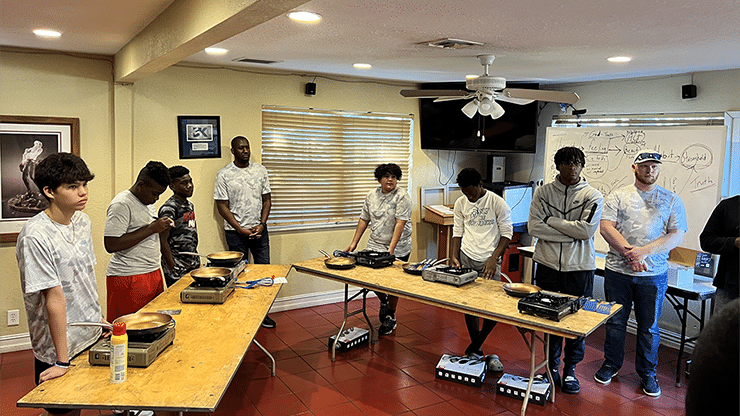 Cooking in the kitchen and building lightsabers - Heating things up, it was a day of learning in home kitchen cooking 3 meals...