We understand the importance of equipping young men with practical skills that can empower them to succeed in various areas of life. At Advance Camp, we offer a wide range of hands-on activities where campers can learn skills such as bike repair, lawn maintenance, fishing, leather working, cooking, basic home maintenance, and more. Our mentors provide guidance and support as they teach these skills, ensuring that each young man gains the confidence and knowledge to navigate everyday challenges.
The impact of Advance Camp goes beyond the duration of camp. By investing in the lives of fatherless young men, we aim to break the cycle of father absence and equip them with the tools necessary to become successful and responsible adults. We strive to build resilience, character, and a sense of purpose within each young man, empowering them to overcome obstacles and pursue their dreams.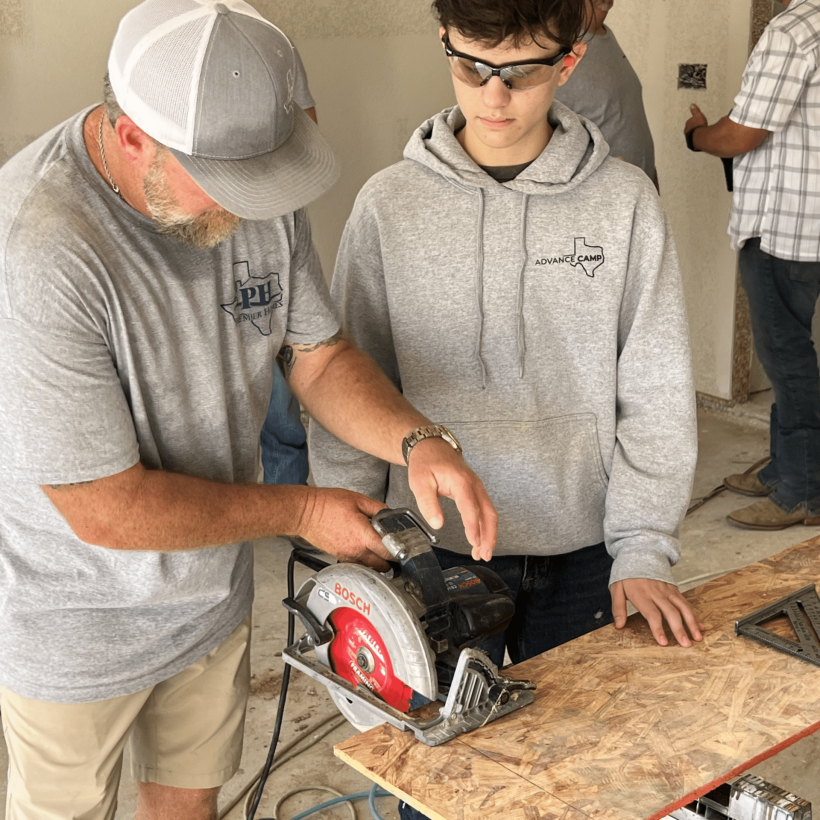 At Advance Camp, we believe that every young man deserves a supportive community, positive role models, and the opportunity to develop essential life skills. We understand the unique challenges that fatherless young men face, and our mission is to provide them with a safe and empowering environment where they can thrive.
We invite fatherless young men to join us at Advance Camp and embark on a transformative journey. Here, they will find a community that embraces them, mentors who believe in their potential, and a path toward personal growth and a deeper relationship with Jesus.

We are committed to making Advance Camp accessible to all young men. Through the generosity of our donors, camp is free to attend. 

If you're a fatherless young man looking for a camp that will not only teach you practical life skills but also guide you in your relationship with Jesus, Advance Camp is here for you. Join us and take the next step towards a brighter future.

For more information or to register for Advance Camp, fill out the form on our contact us page we will be in touch soon! We look forward to serving you and being a part of your journey.

Welcome to Advance Camp, where young men thrive, skills are learned, and a relationship with Jesus is nurtured!