April Camps – 4 States In 1 Month
What a month of life change, speaking identity, teaching trades, sending young men down a new trajectory, and sharing the love of Jesus.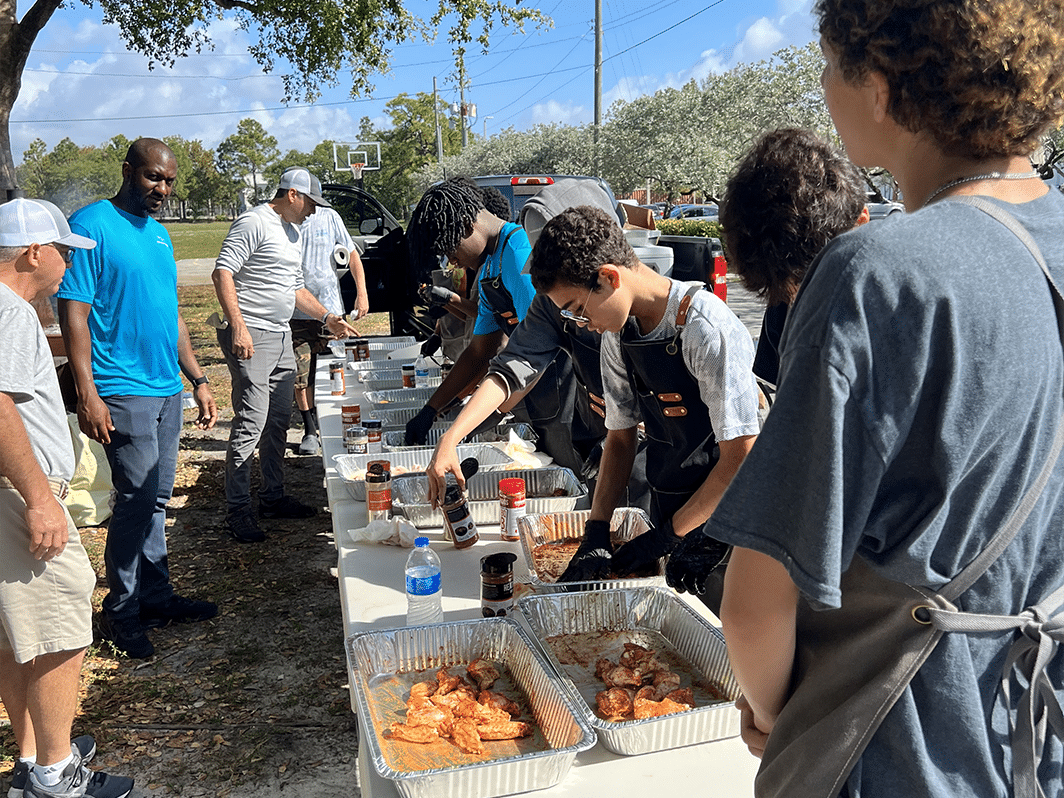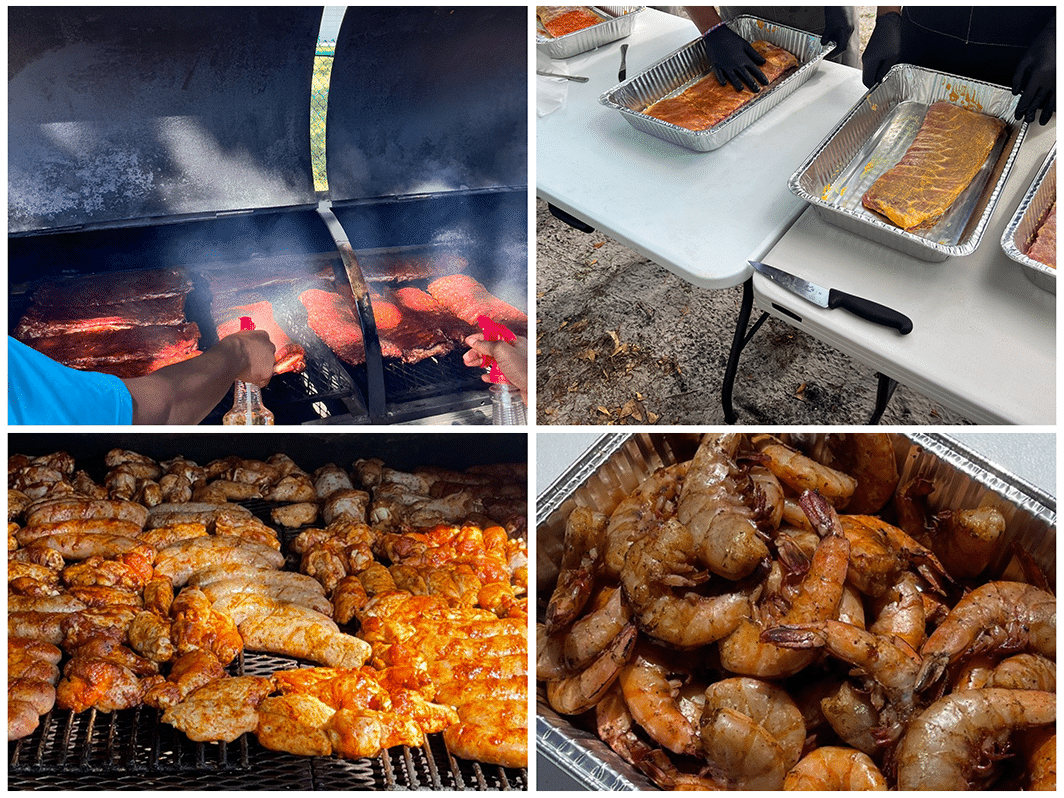 Florida Camp - BBQ and Smoking Prep
This was a day with LOTS of learning – tricks of the trade, hands-on, and learning about ways to be a provider.  Our campers prepped ribs, chicken wings, sausage, and shrimp.  We were blessed to have four churches directly involved with making this day happen; Pentecostals of Cooper City, Calvary Chapel of Fort Lauderdale, City Church in Pompano, and Christ Community Church in Pompano. What a blessed day for all.
We had meat upon meat.  The young men prepped and cooked the sausage, chicken, and shrimp for lunch while the ribs were given special attention all day long.  The cool thing was that all the young men seasoned checked on and took home their own ribs, along with leftovers of everything else, to their families intentionally to provide dinner.
Oregon - Kitchen Cooking - Meat Three Ways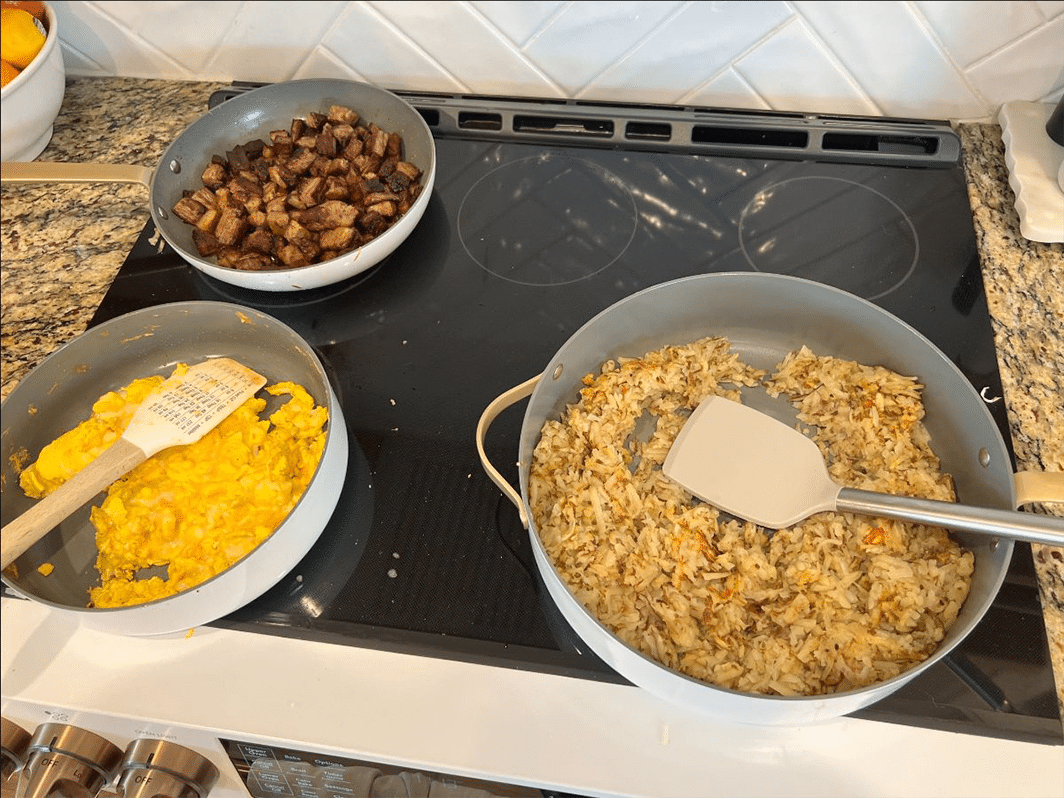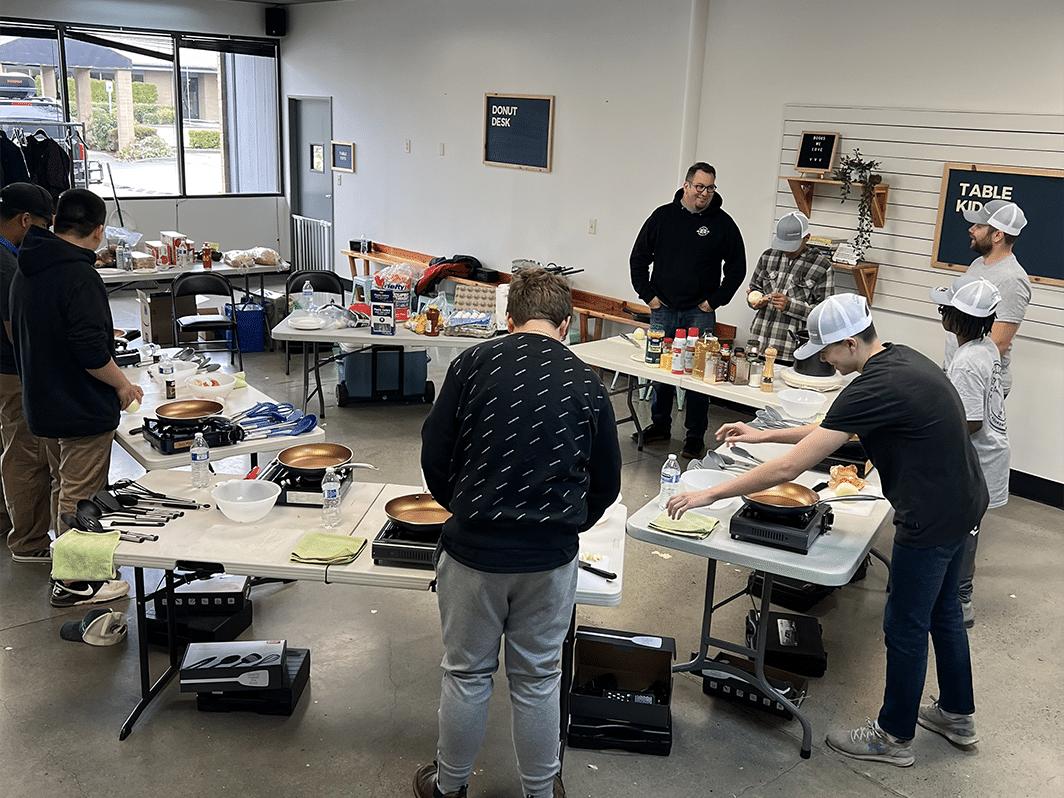 Our young men learned cooking in a kitchen by making three meals with one protein.  Believe it or not, during cooking camp, we see some of the most confidence built in our young men.  I always share with the young men the story of how I won my wife's heart with some good cooking and provision.
Our campers learned everything from making eggs to boiling noodles, and everything in between. One of the coolest parts about it is they made spaghetti at the end of the day and took it home to provide dinner for their family.  So much confidence is built when you can create something that provides for and blesses others.
Texas - Camp Out Adventure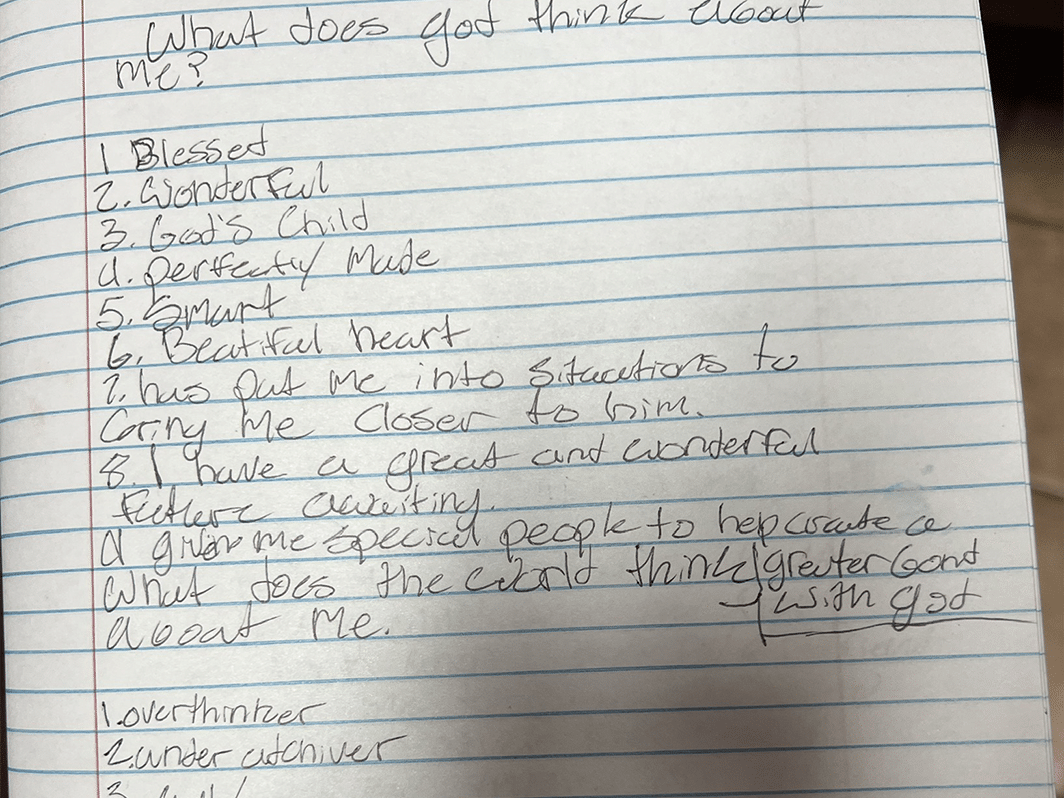 This was an unusual camp event for us.  We were blessed to be invited out to Frontier Camp for a 2-night stay.  Our campers got to do everything from zip lines to fishing, archery tag, kayaking, dodgeball, running football routes, and some solid quiet time with the Lord where they journaled on their identities.
Why do we speak against false identities so much?  Why do we share the love of Christ?  Why did I write a book about the broken identity of a father? Why am I in the process of writing a 30-day devotional about the true identity God gives us…?   Because of THESE lies.  This was a young man's journal entry from quiet time with the Lord.
Tennessee - Blacksmithing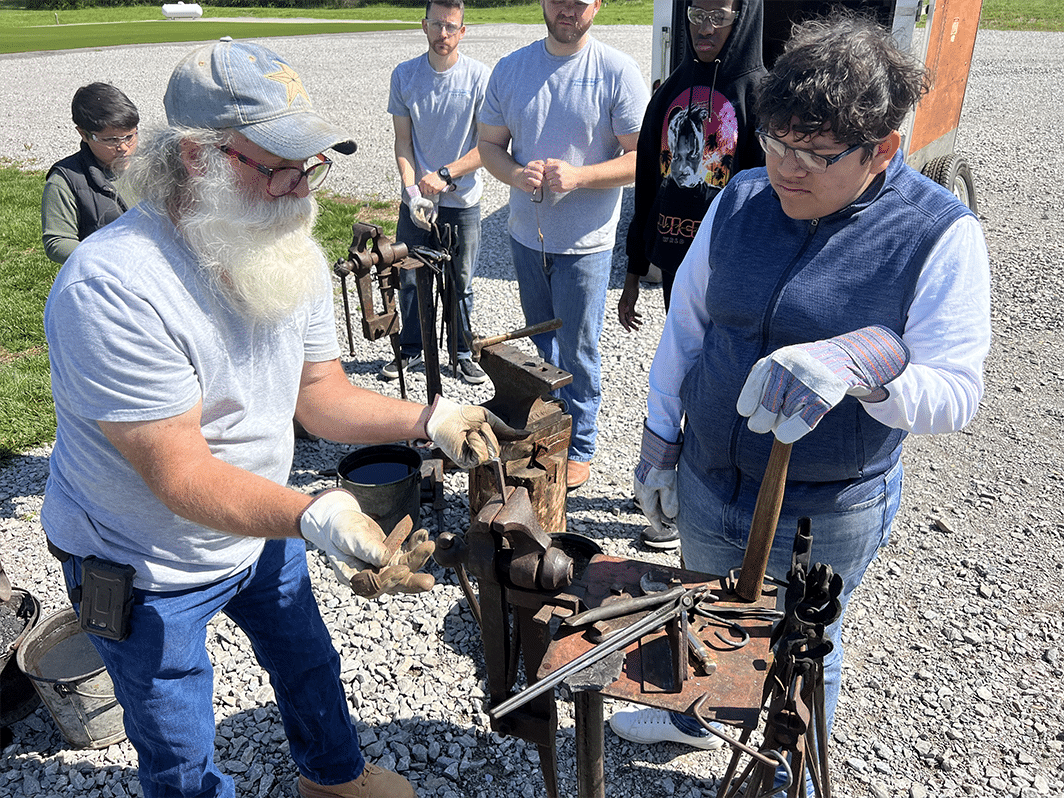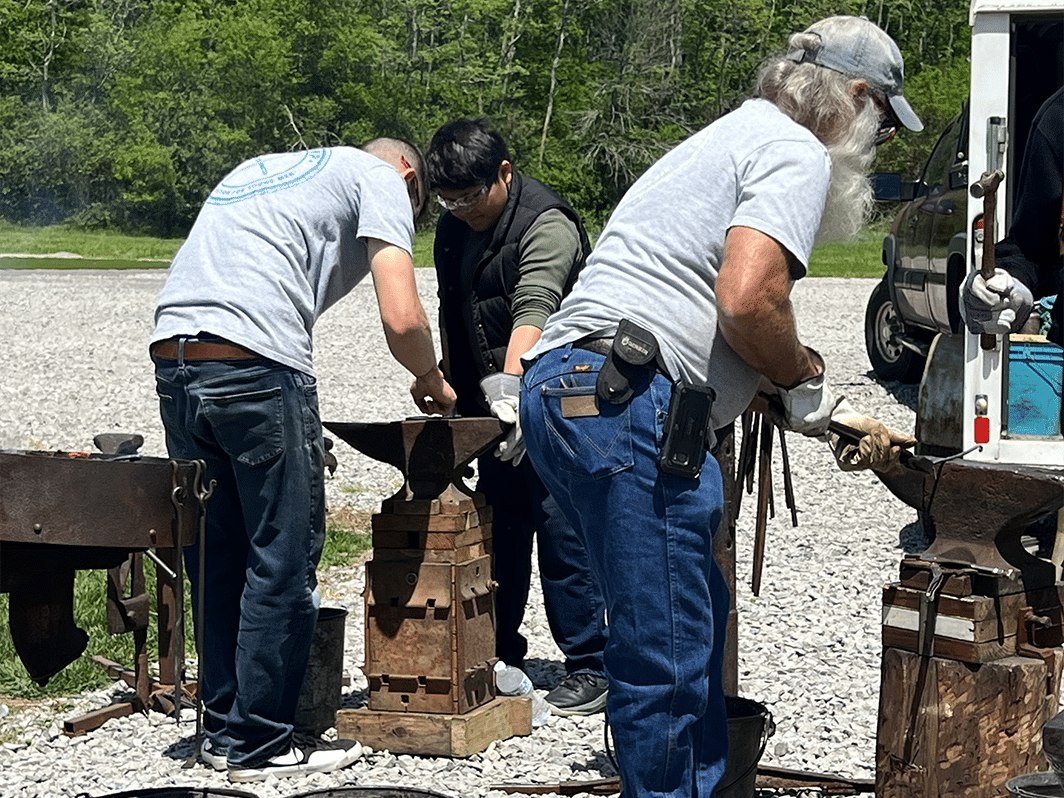 At our 2nd ever camp in Tennessee, we invited Chuck Stone from The Masters Forge and a participant on Forge In Fire to share the trade of blacksmithing.  He also shares his life testimony which he calls "Preaching from behind the anvil".
So Many Styles to Blacksmith
Chuck is a 40 year veteran of blacksmithing so he taught twisting, bending, drawing out, flattening, how to create texture, and all while making a functional item as an outcome.  Chuck was our first ever camp "Product Knowledge Expert" when we started in Texas and means so much to us.  Please keep him in your prayers as he battles cancer.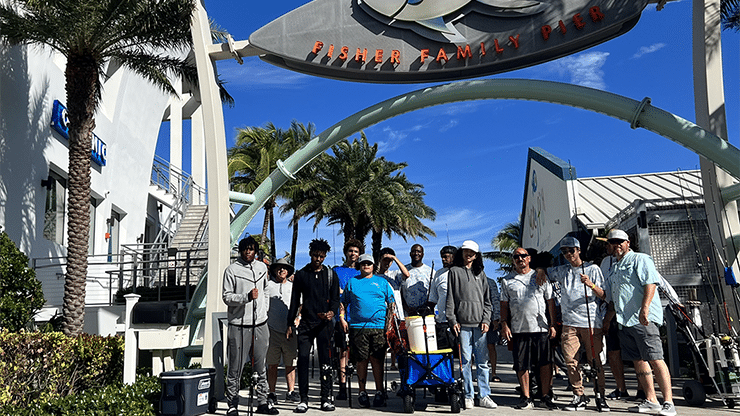 Fishing and Bikes - We spent the entire day on the Pompano Pier to learn a little more about fishing and the four traits of a man...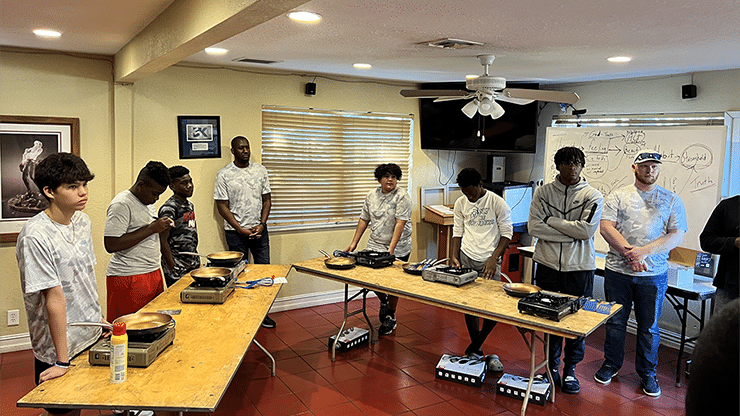 Cooking in the kitchen and building lightsabers - Heating things up, it was a day of learning in home kitchen cooking 3 meals...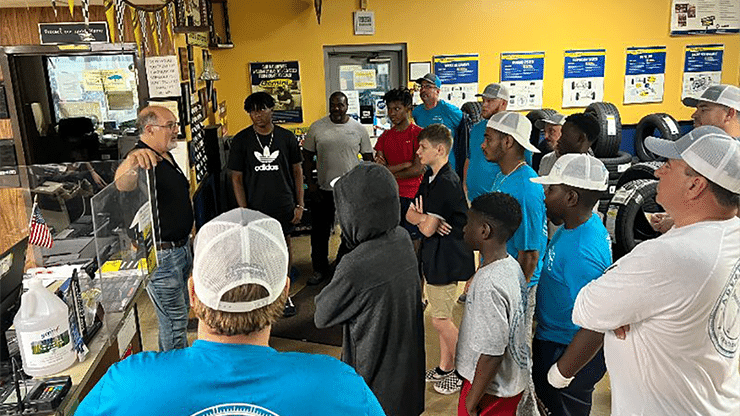 Turning Wrenches and Turning Reels While Florida was turning wrenches at their Automotive camp, Texas was turning reels fishing Lake Granbury.