Small Engine Repair and Leather Working
What do small engine repair And leather have in common?
Just young men learning and mentors mentoring. This is the camps from July and August wrapped into one. We spoke about how we applied Junes camp topic of sharing Jesus in our every day lives.
July & August in 1 newsletter
Summer flew by, wait, it was 5 months long!!!  But seriously, July and August just blended together for me and Advance Camp.  There have been lots of moving pieces, lots of changes, and lots of growth to organize and be a part of.  
Keep watching for a special newsletter to share all that God is doing with Advance Camp and our family.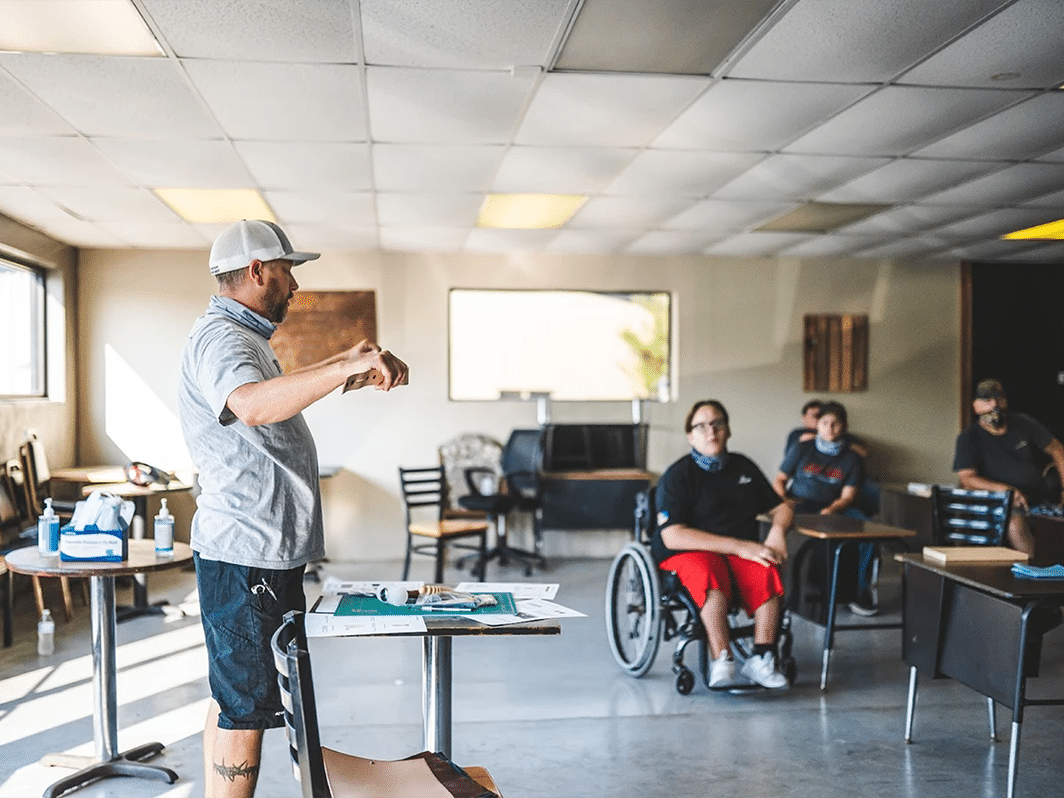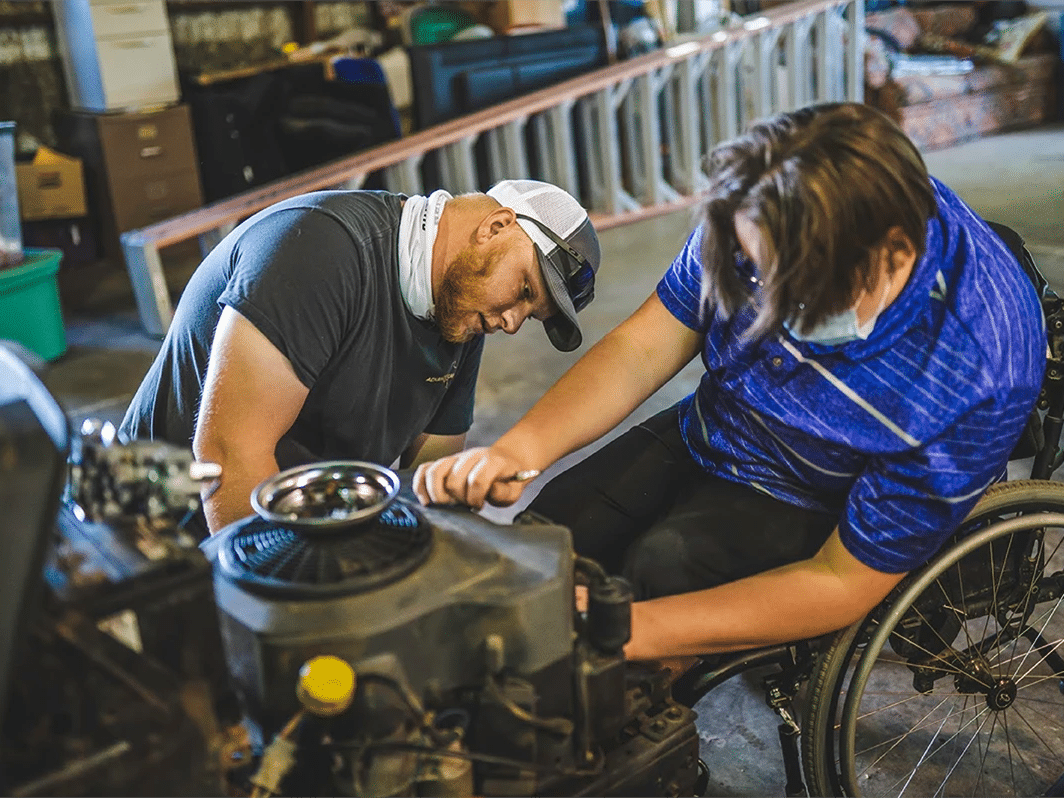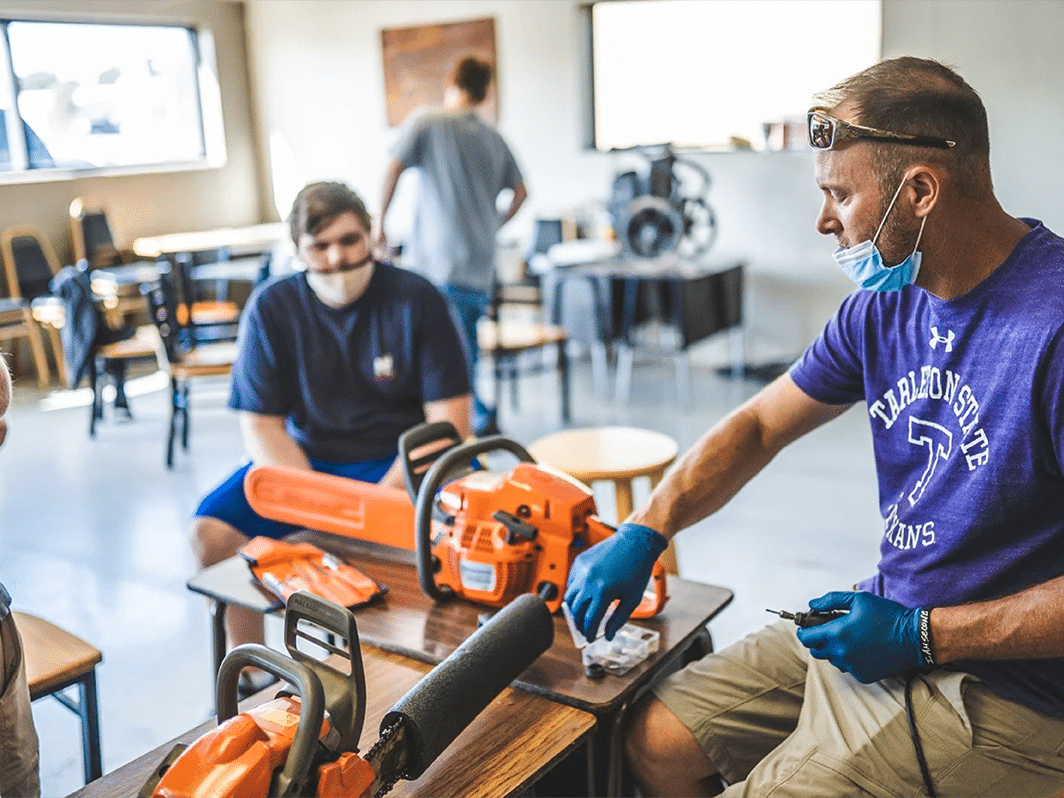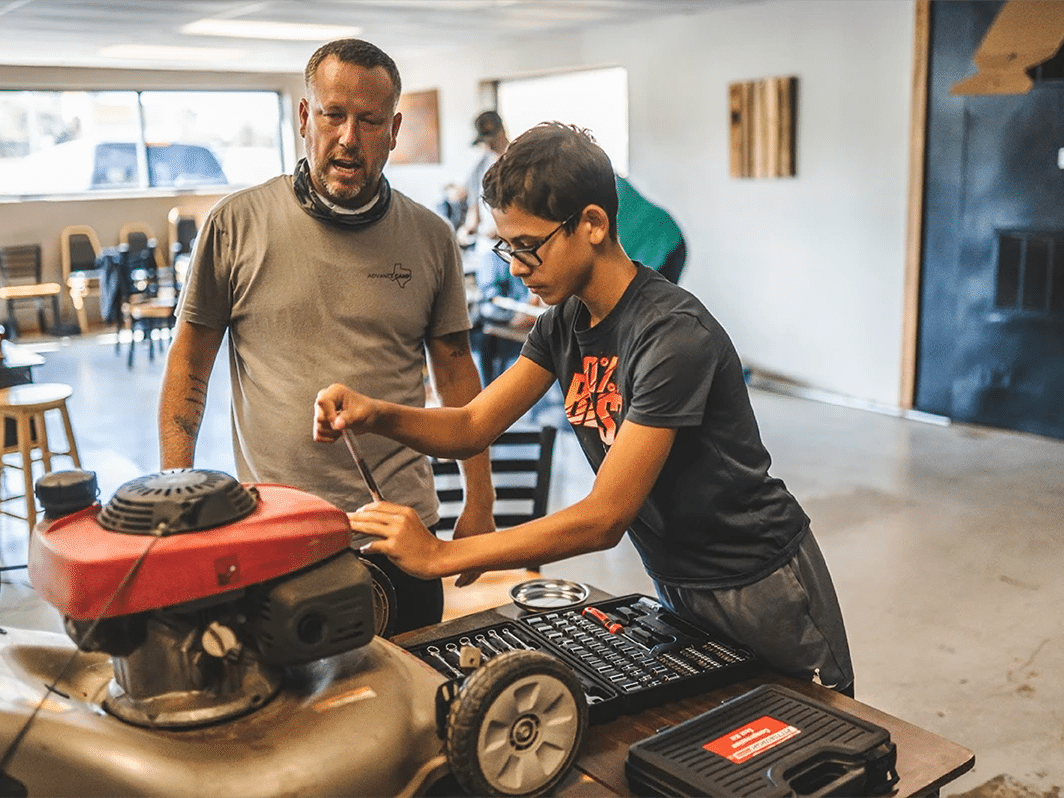 We had 2 riding mowers, a four wheeler, a UTV, a weed eater, and a leaf blower donated to work on and keep when repaired.  All these equipment will be later used to do our lawn care/serve camp.
We went through 2 different brands and sizes of chainsaws to teach how to tighten and sharpen the chain along with run them and make adjustments.
We had 2 walk behind mowers donated.  One was used to tear down to find out all that was wrong with the blown engine and the other was donated in pieces so we could figure out how to rebuild it.  Both these activities taught the basic mechanics of a small engine.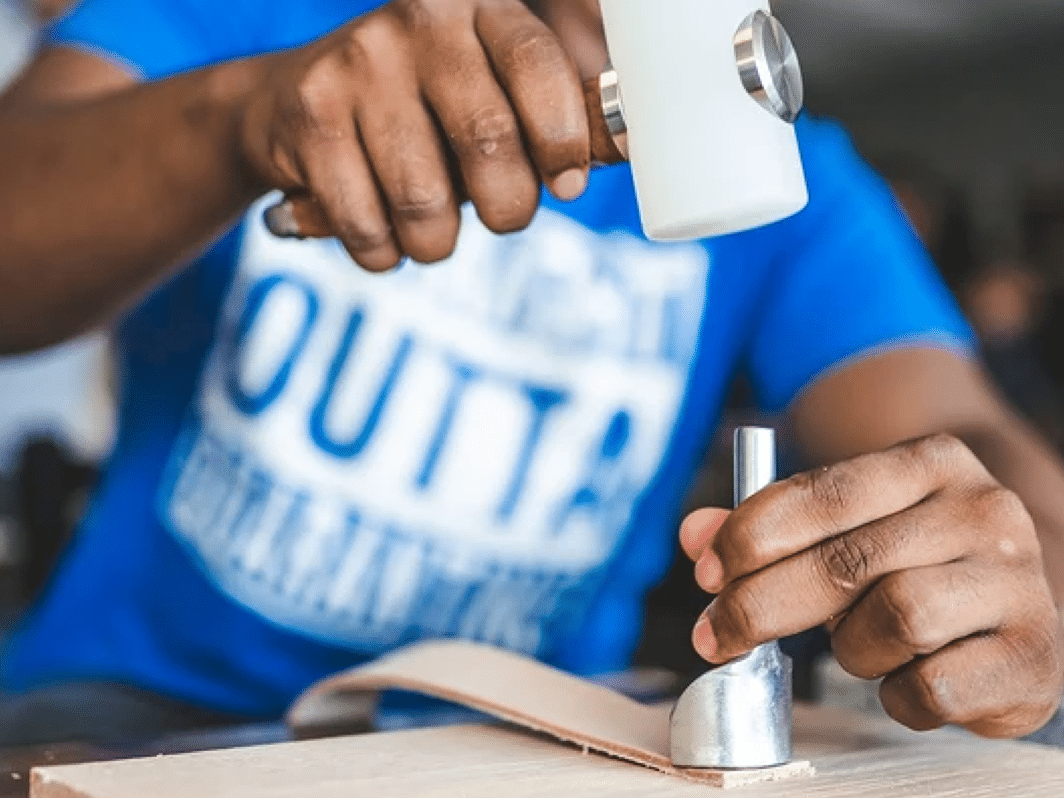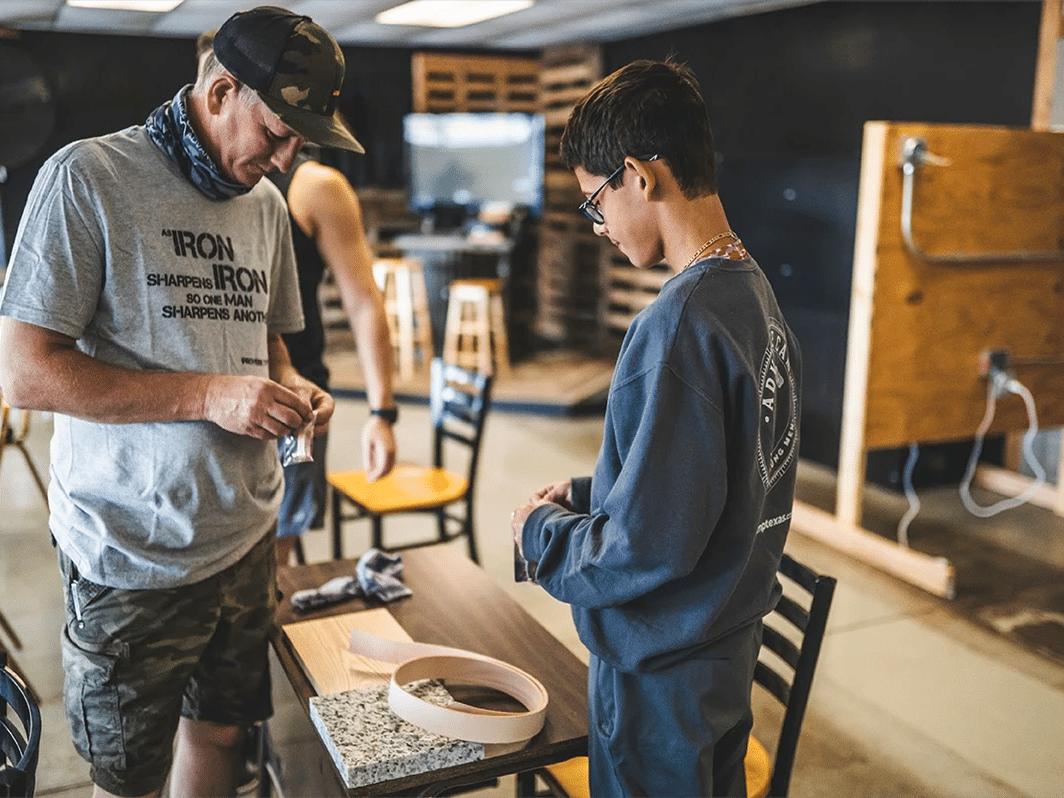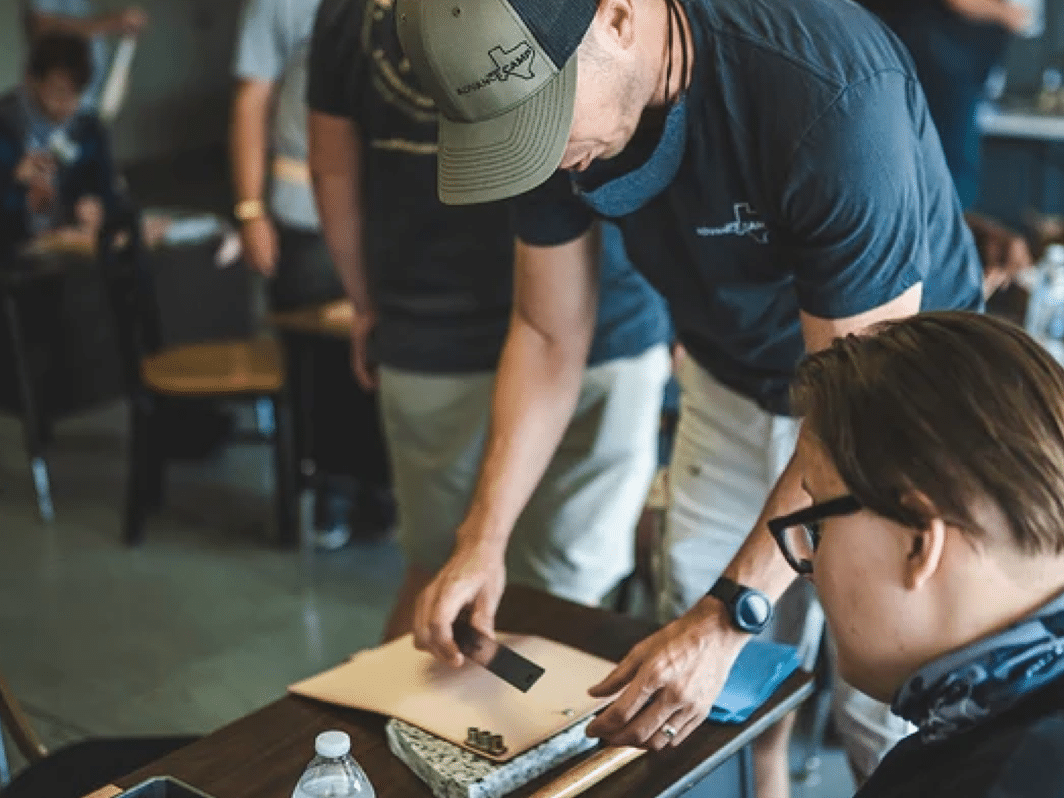 We taught belt making which included measuring it to size, rounding the end, and punching the holes.
How do we customize this belt to make it my own…stamping, staining, my initials, my WHOLE LAST NAME!!!
We made Belts, Bible Covers, Wallets, and Key Chains
Basketweave and bible covers
Tandy leather donated bible covers for the young men to customize.  They are working on straight lines to make a well-laid out basket weave design.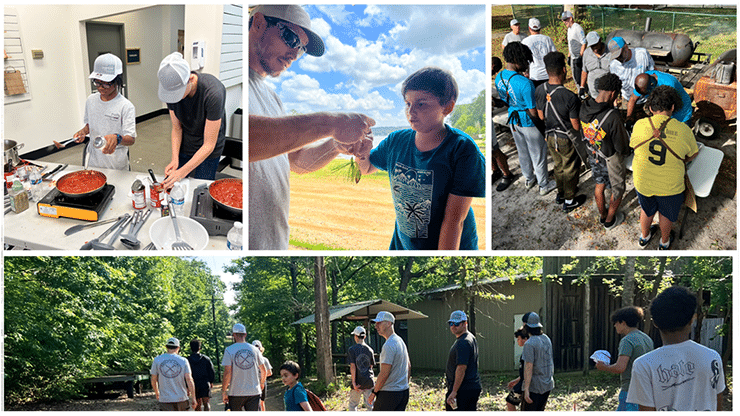 What a month of life change, speaking identity, teaching trades, sending young men down a new trajectory, and sharing the love of Jesus.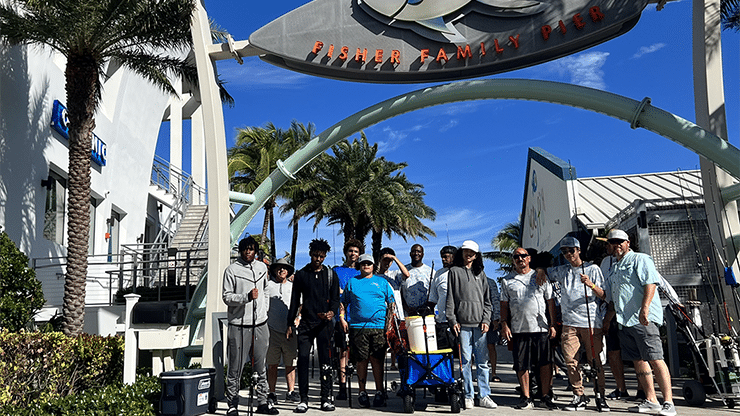 Fishing and Bikes - We spent the entire day on the Pompano Pier to learn a little more about fishing and the four traits of a man...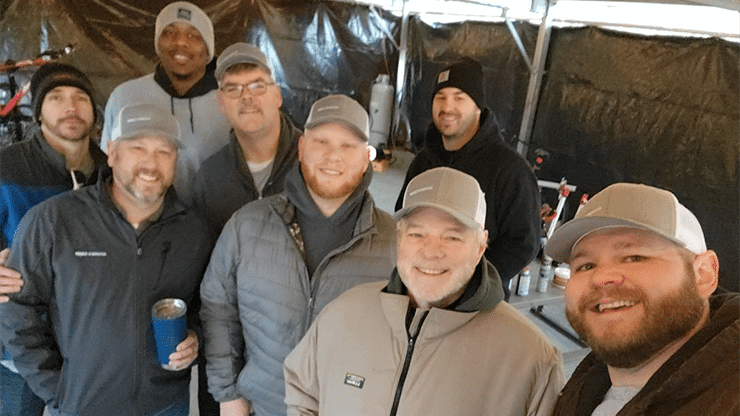 With a new year comes a new camp location started in Tennessee, a new state director in Oregon, and a whole new topic in Texas...