November Texas Camp – Flying Food
Flying Food and The Love of a Father
Luke 15:11-32 The Prodigal Son
"But while he was still a long way off, his father saw him and was filled with compassion for him; he ran to his son, threw his arms around him and kissed him. (Luke 15:20)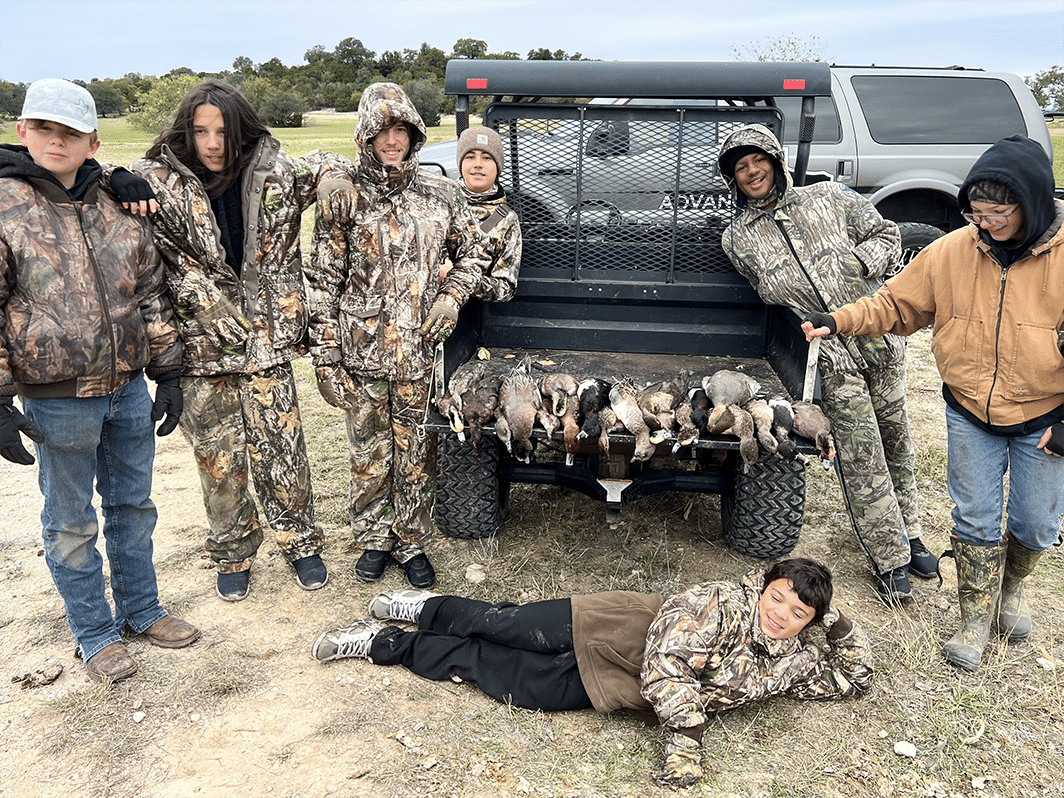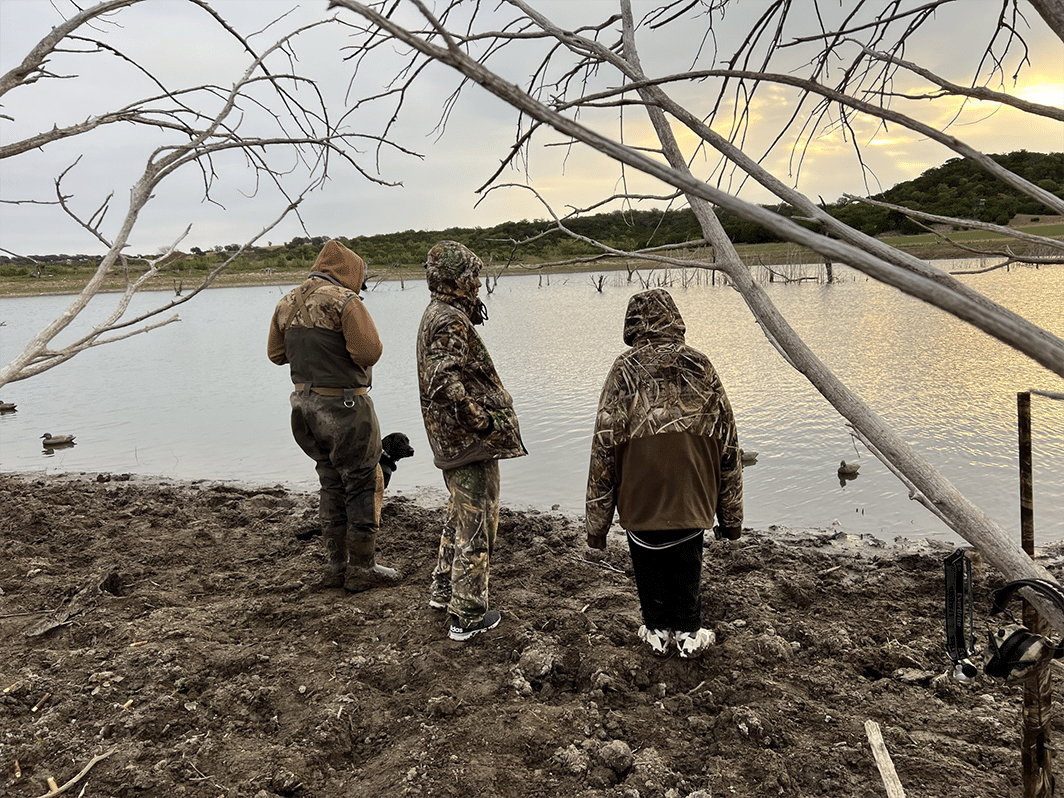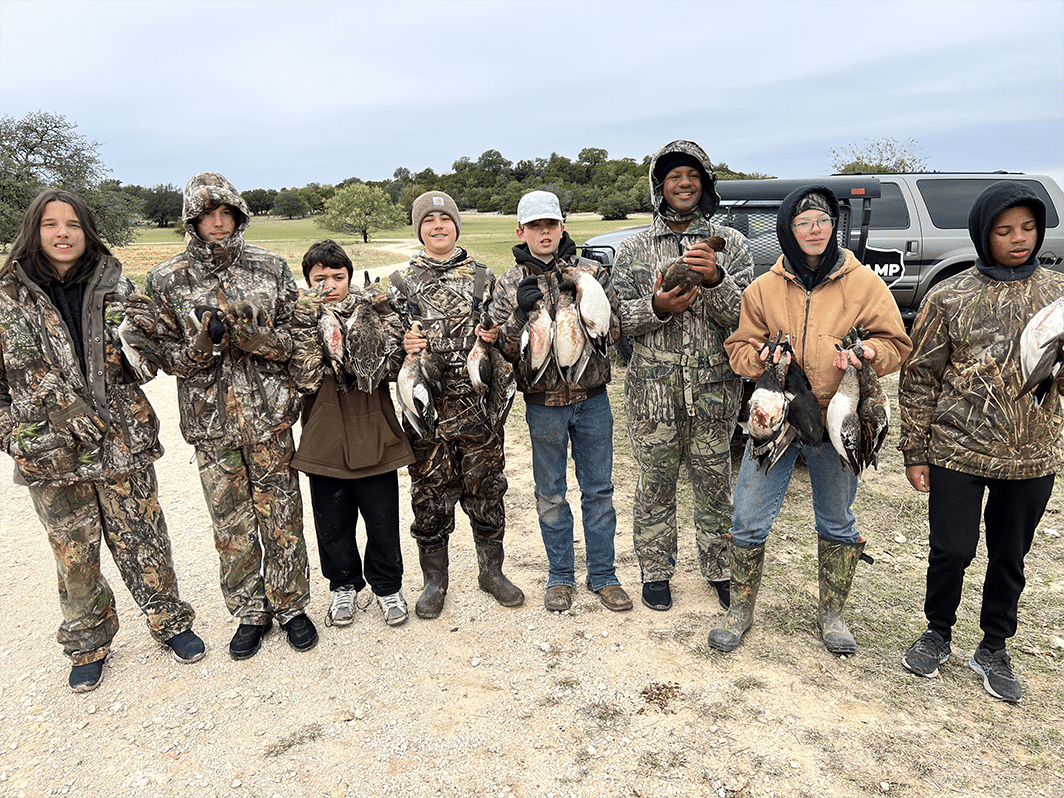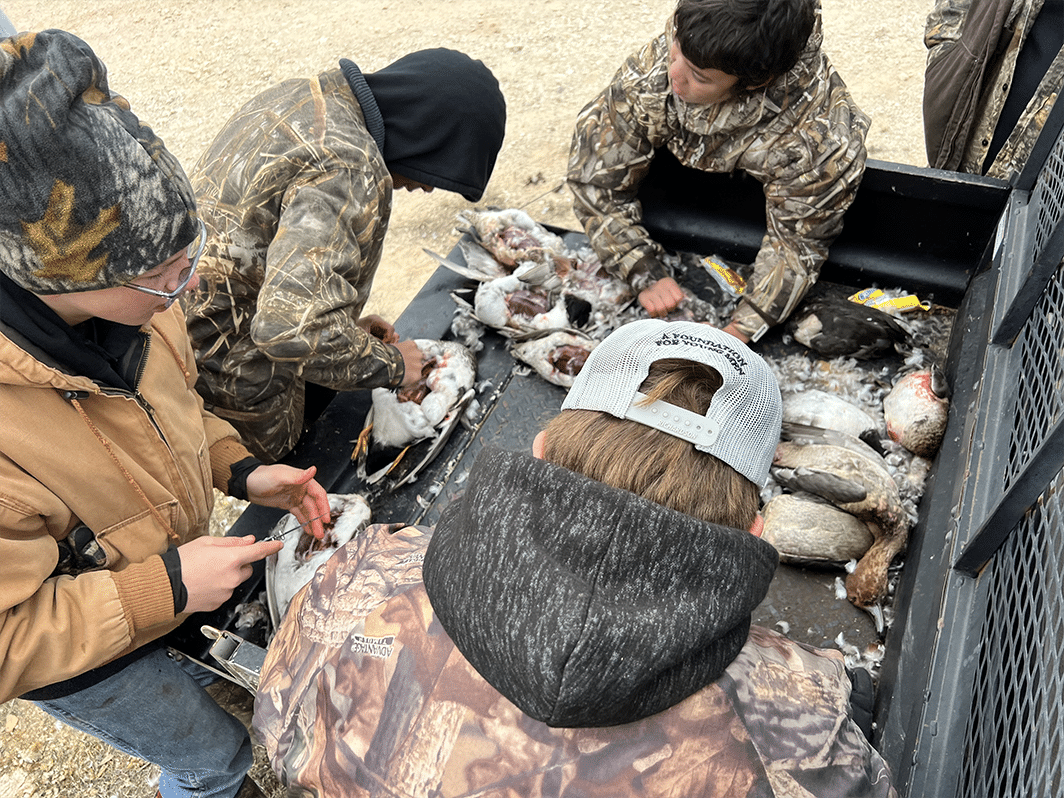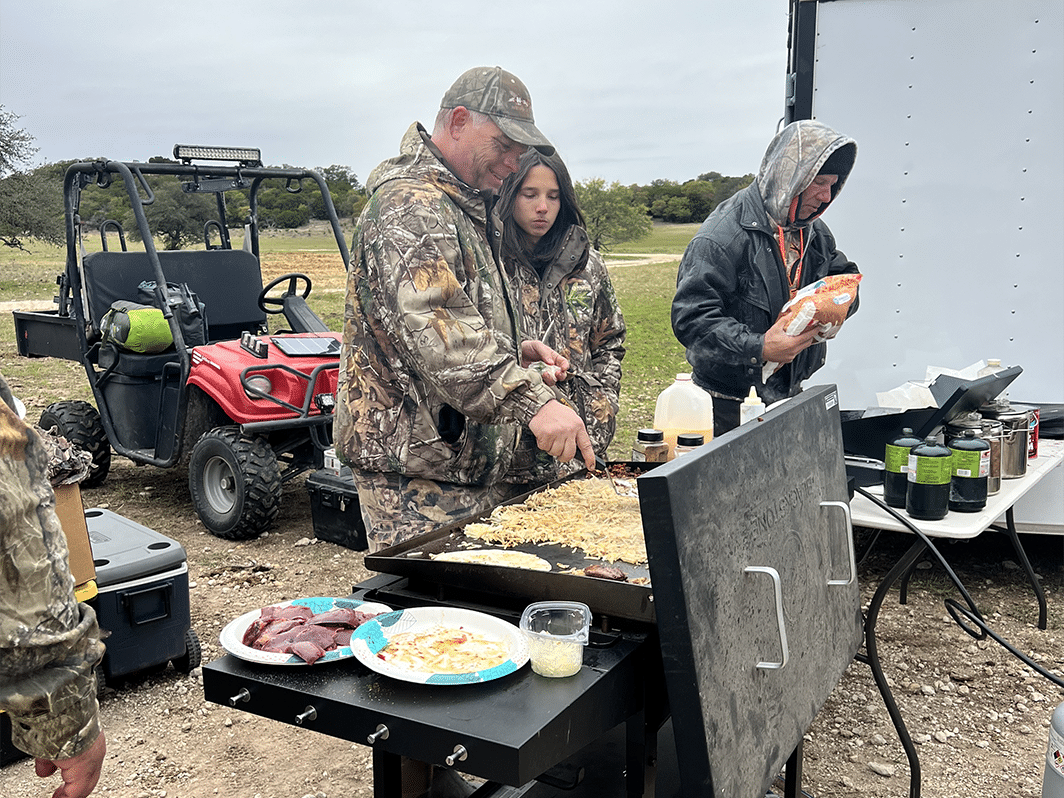 THE UNCONDITIONAL LOVE OF A FATHER
Pastor Seth shared a great message around the campfire.  This time is was the Prodigal son from the father's perspective.  The father's unconditional, big love, he has for his son.  As a son of God, we get to experience that same big love.  Giving our campers hope to experience to true, pure, and big love of their heavenly father.
A big part of duck hunting is getting up early and preparing for the day.  Decoys are deployed, blinds are set, and the game plan is made.  The crazy thing about this morning is that it started to snow on us as we were getting packed up at 5:30am to head to the blind.
There is a powerful moment of built confidence and affirmation that happens when all your prep come to completion with a harvest.  For the majority of our campers this was their first time duck hunting and first time providing a meal from their labors.
Our hunting guides didn't just teach the young men how to prep and harvest, but also how to field dress the ducks and prepare them for a meal.  They all practiced and refined their knife skills to prepare the meat.
After all the ducks were field dressed and clean, Mike jumped on the griddle and showed the young men how to season and cook a quick and tasty duck breast.  Some ate it plain as it came off the griddle and some ate it in a breakfast taco.  No pun intended, but these young men were eating it up, getting to be part of the whole process from start of prep to provision of a meal for them and many others.  I believe that in every man we have a desire to be providers.  This camp fulfilled this basic desire that many young men have never felt.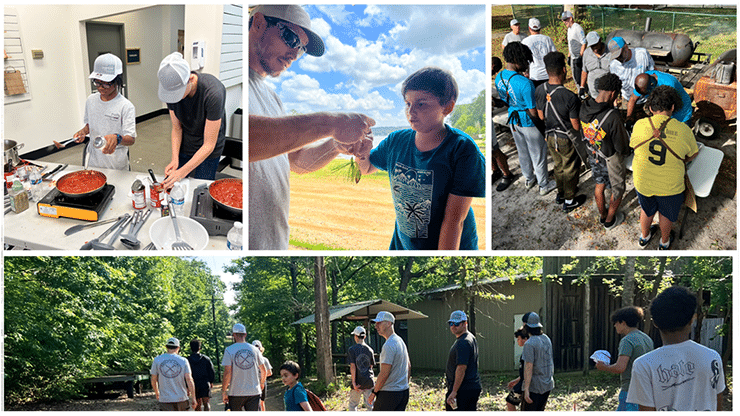 What a month of life change, speaking identity, teaching trades, sending young men down a new trajectory, and sharing the love of Jesus.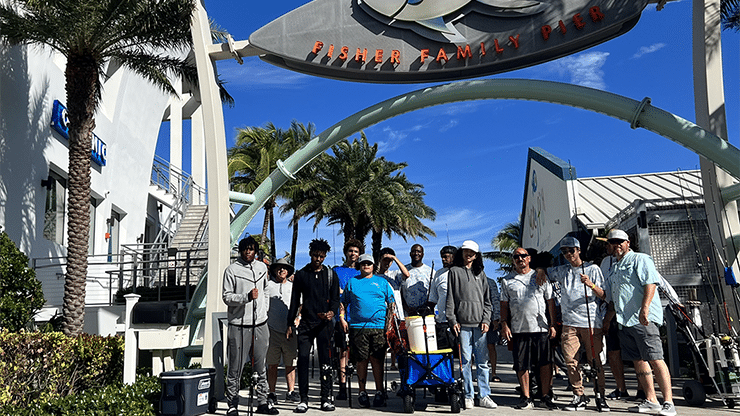 Fishing and Bikes - We spent the entire day on the Pompano Pier to learn a little more about fishing and the four traits of a man...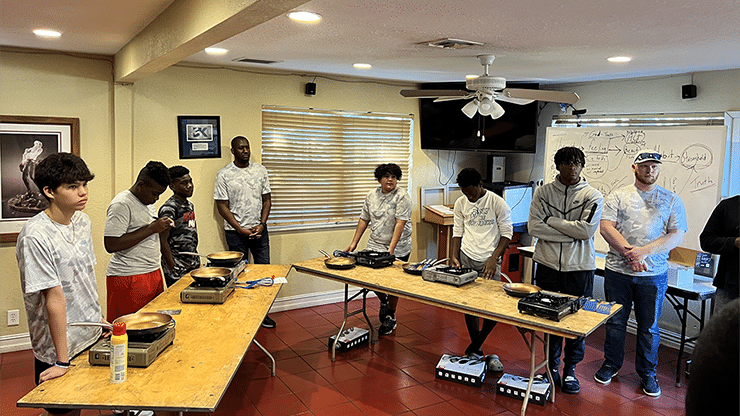 Cooking in the kitchen and building lightsabers - Heating things up, it was a day of learning in home kitchen cooking 3 meals...