December Camps – Cooking & Lightsabers
It was a day of learning in home kitchen cooking, 3 meals with 1 protein.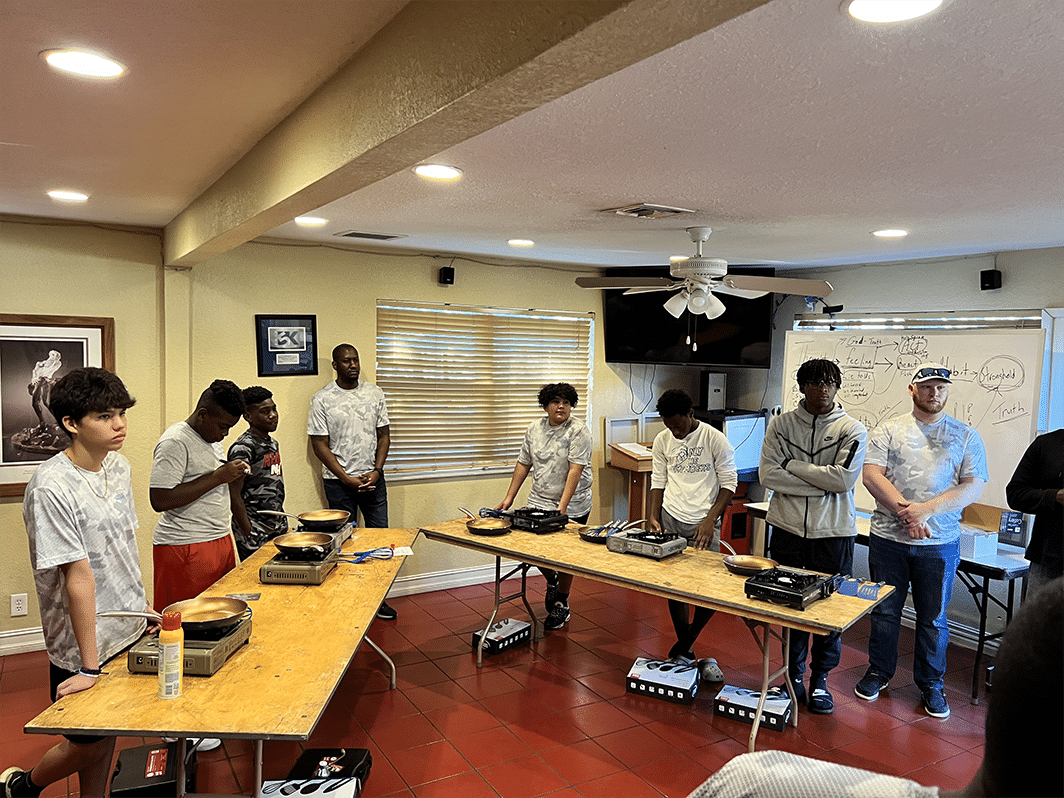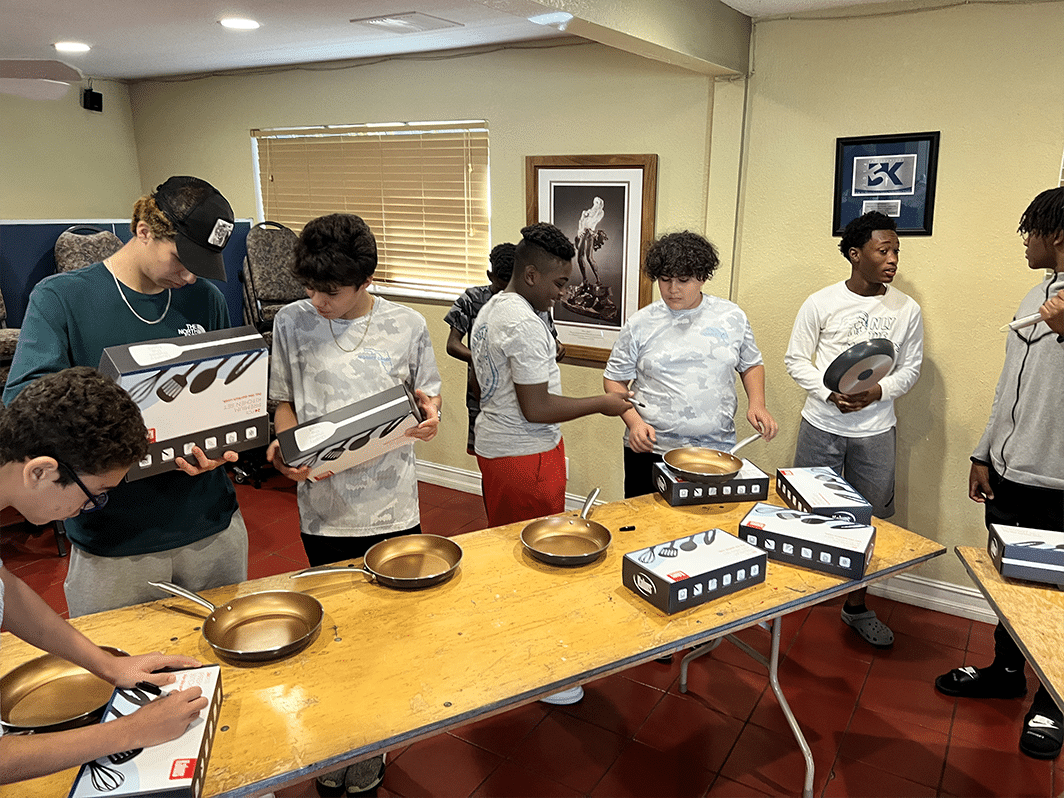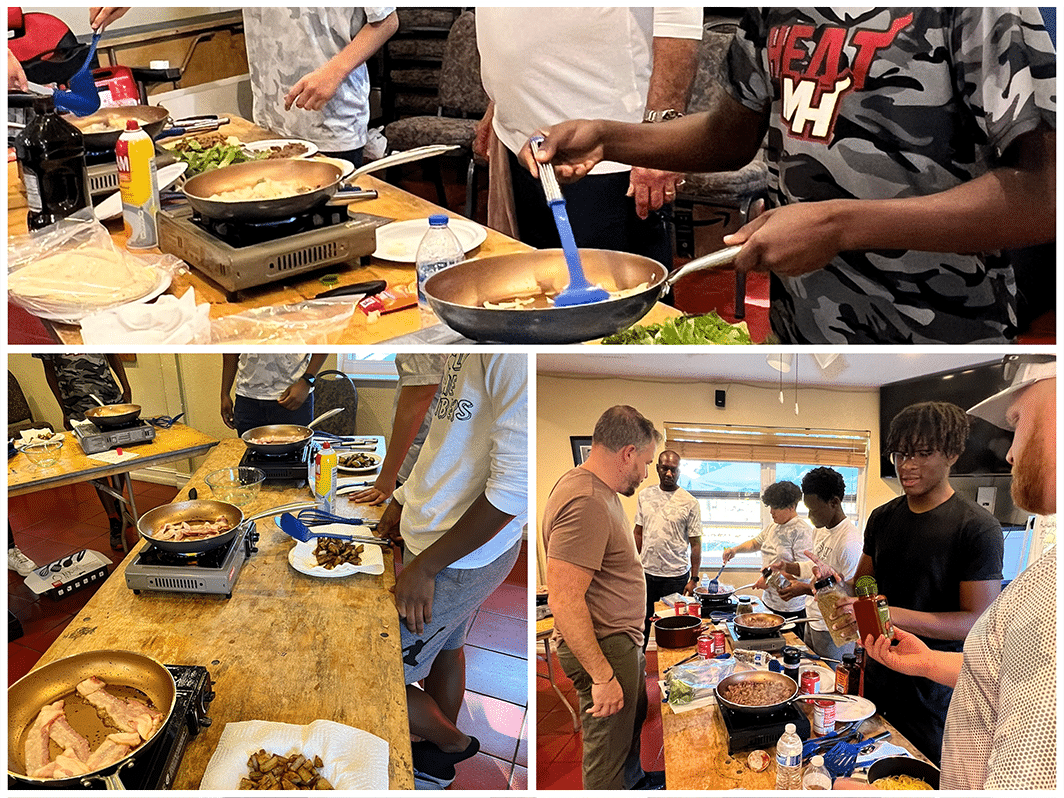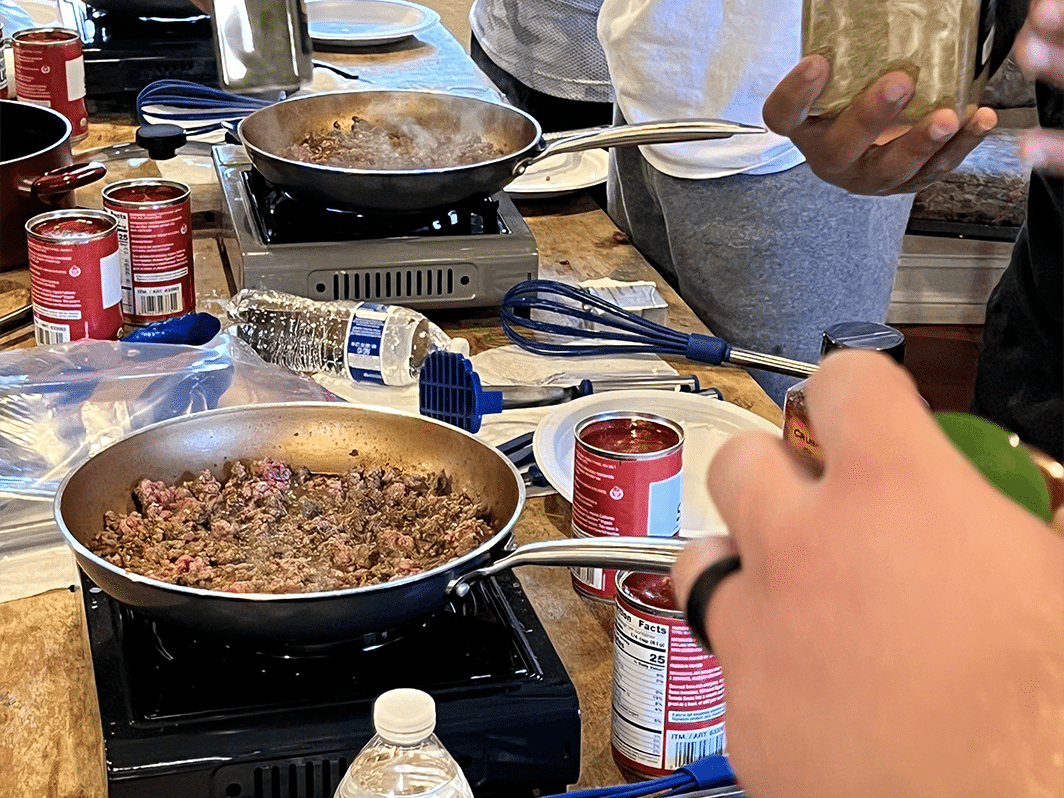 All of our campers started their day by being equipped with the tools of the trade.  They all received a 24-piece Kitchen Tool Set, and a 10″ fry pan to take home. A big thank you to 2 generous donors to help us equip our campers.
All the campers learned how to cut veggies, season meat, warm tortillas, and most importantly cook bacon.  Today was a day of cooking and eating, over and over again.
The cool twist to the day, is dinner.  When the campers were making dinner we taught and instructed them to make enough spaghetti to feed their whole family.  The single moms were blessed with a meal provider for dinner that night and the young men were built up to be providers for their family.   This is a powerful identity to instill in teens.
Lightsabers, 3D Printing, & Engineering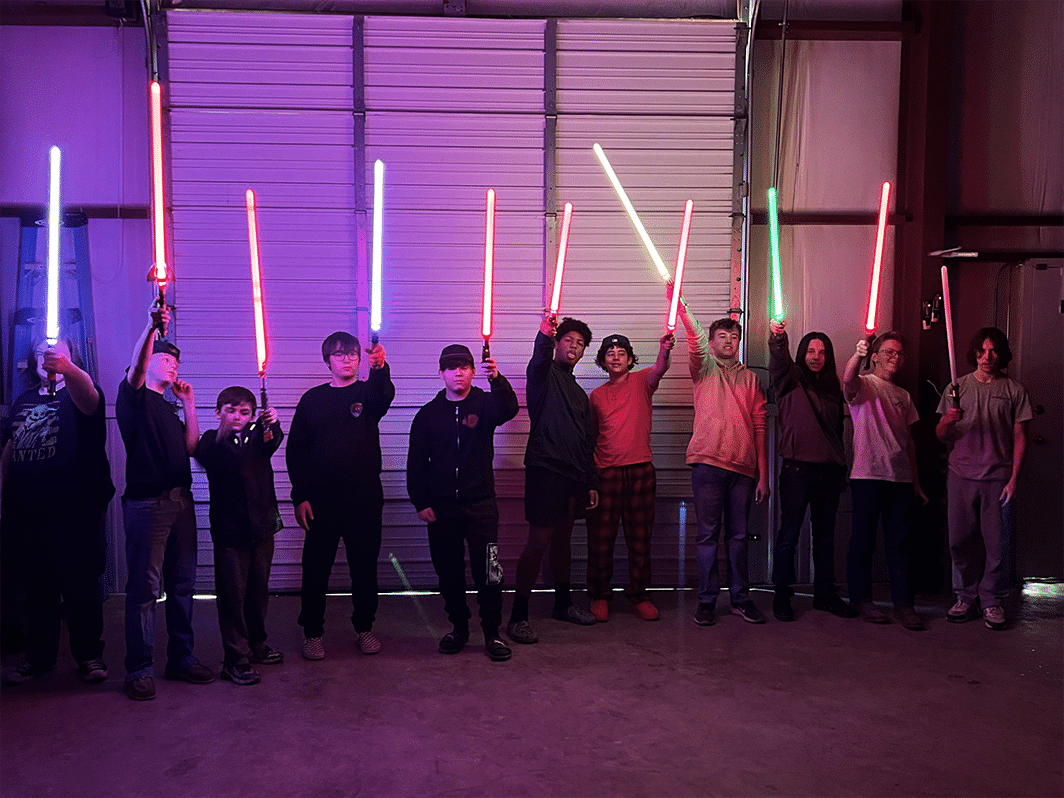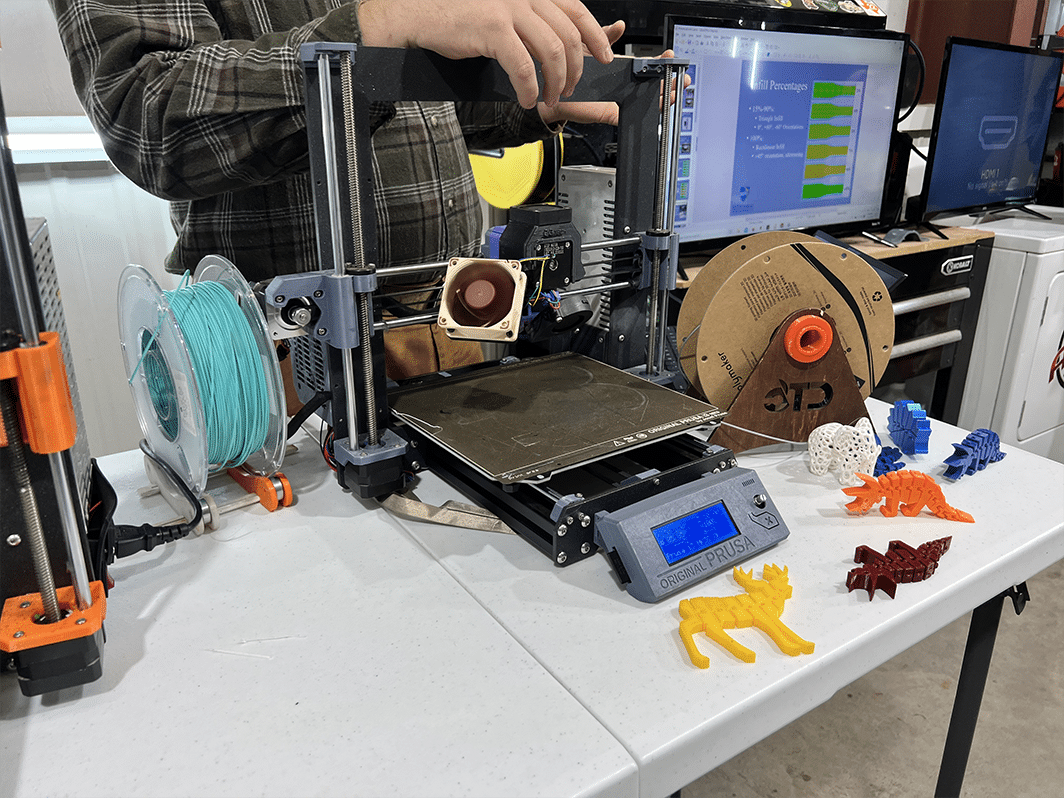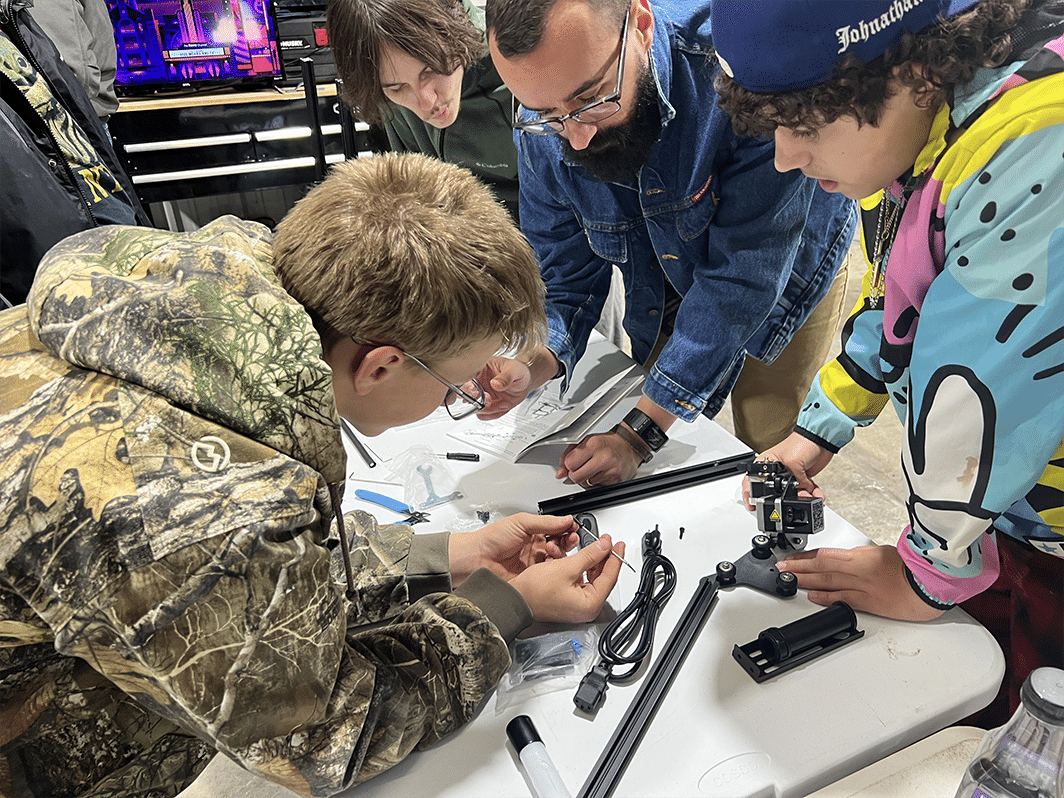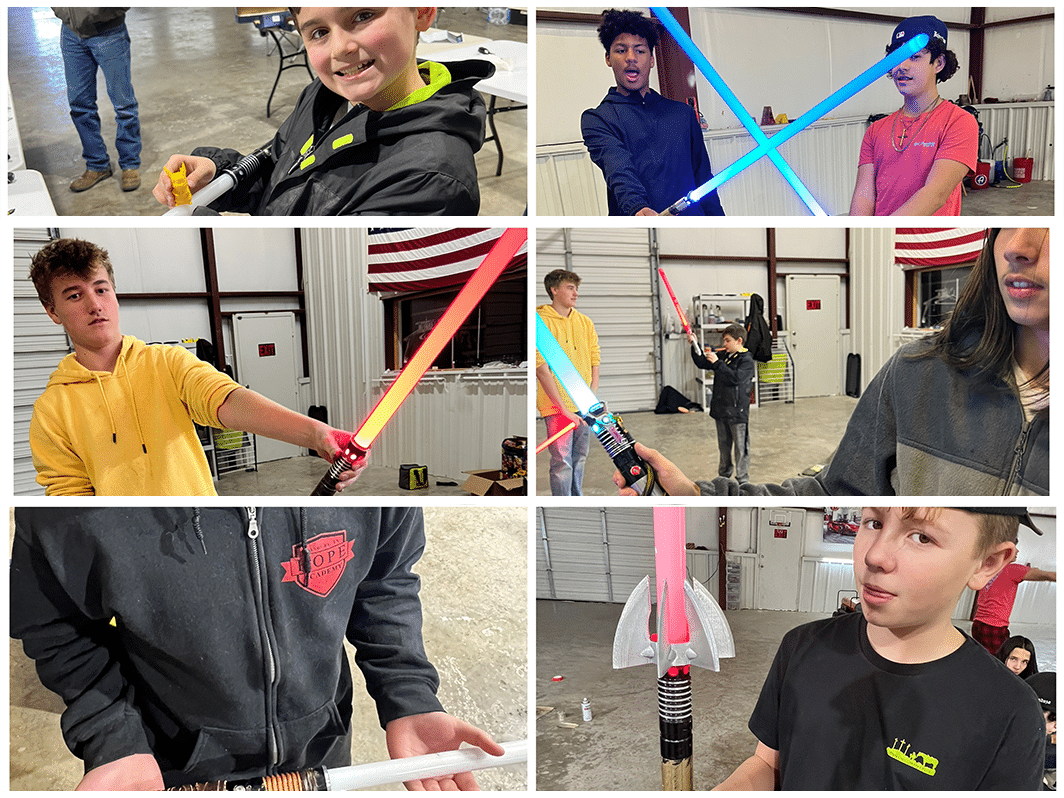 We started the morning with learning about 3D printing and a guest speaker from Bell Helicopters sharing how engineering and 3D printing can go side by side.
A group of our campers worked on assembling our very own 3D printer while others worked on modifying and customizing their lightsabers.
Individually and Wonderfully Made
As our campers designed, made, and customized their light sabres to their own style and feel they were spoken into about how God made us in His image and we are perfectly and wonderfully made.  Although all the light sabres were different and unique, they were all so cool, just like all of us are.
Camp is all about throwing a large net to peak the interests of campers and open doors to trade skills with the intention of leading them away from becoming one of the statistics of fatherlessness.  We had 2 campers that were hired on as paid interns for a Ferrier in Weatherford. He is currently training them and disciplining them.  Us losing these 2 campers mean we are doing our job right.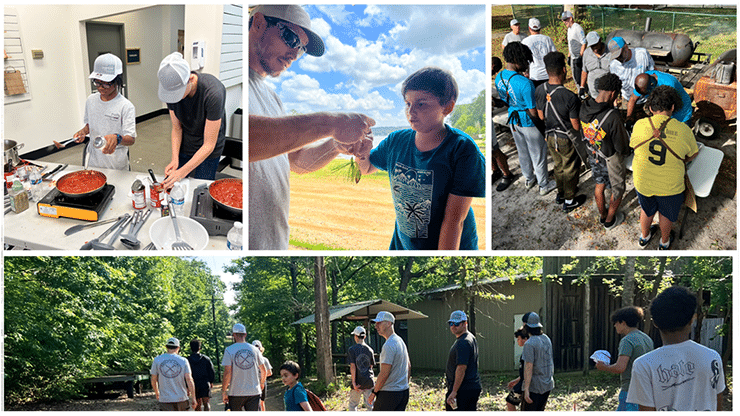 What a month of life change, speaking identity, teaching trades, sending young men down a new trajectory, and sharing the love of Jesus.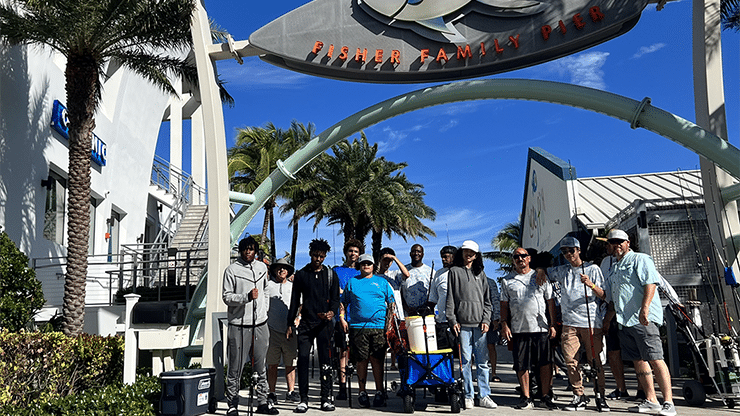 Fishing and Bikes - We spent the entire day on the Pompano Pier to learn a little more about fishing and the four traits of a man...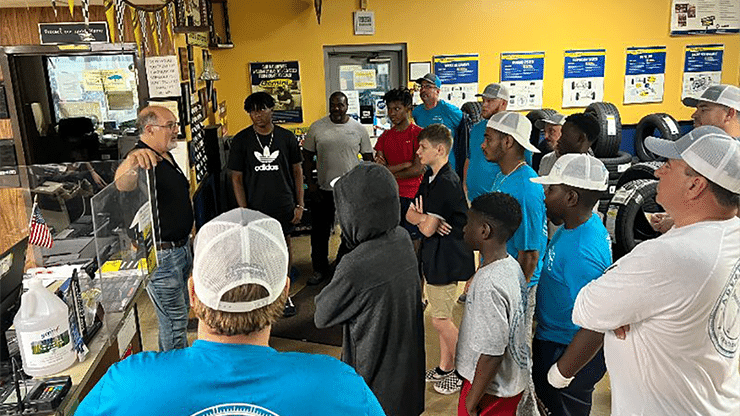 Turning Wrenches and Turning Reels While Florida was turning wrenches at their Automotive camp, Texas was turning reels fishing Lake Granbury.