May Camp – General Contracting
Building on a Solid Foundation
"See, I have chosen Bezalel son of Uri, the son of Hur, of the tribe of Judah, and I have filled him with the Spirit of God, with wisdom, with understanding, with knowledge and with all kinds of skills to make artistic designs for work in gold, silver and bronze, to cut and set stones, to work in wood, and to engage in all kinds of crafts. – Exodus 31:2-5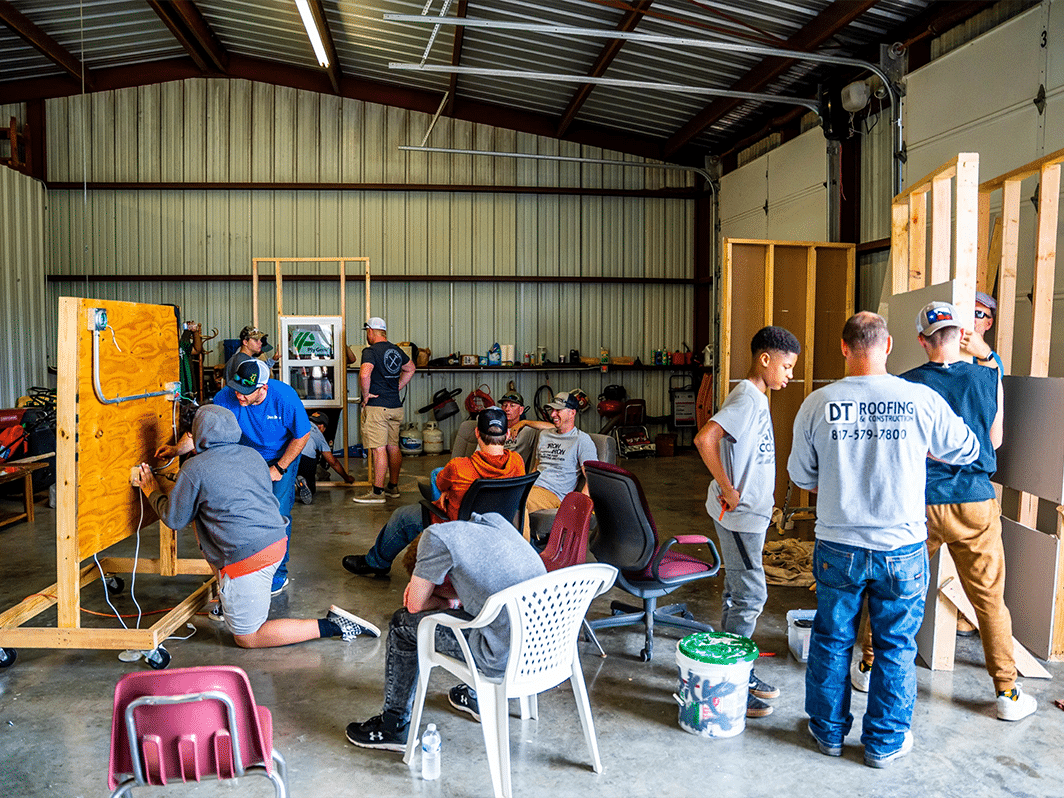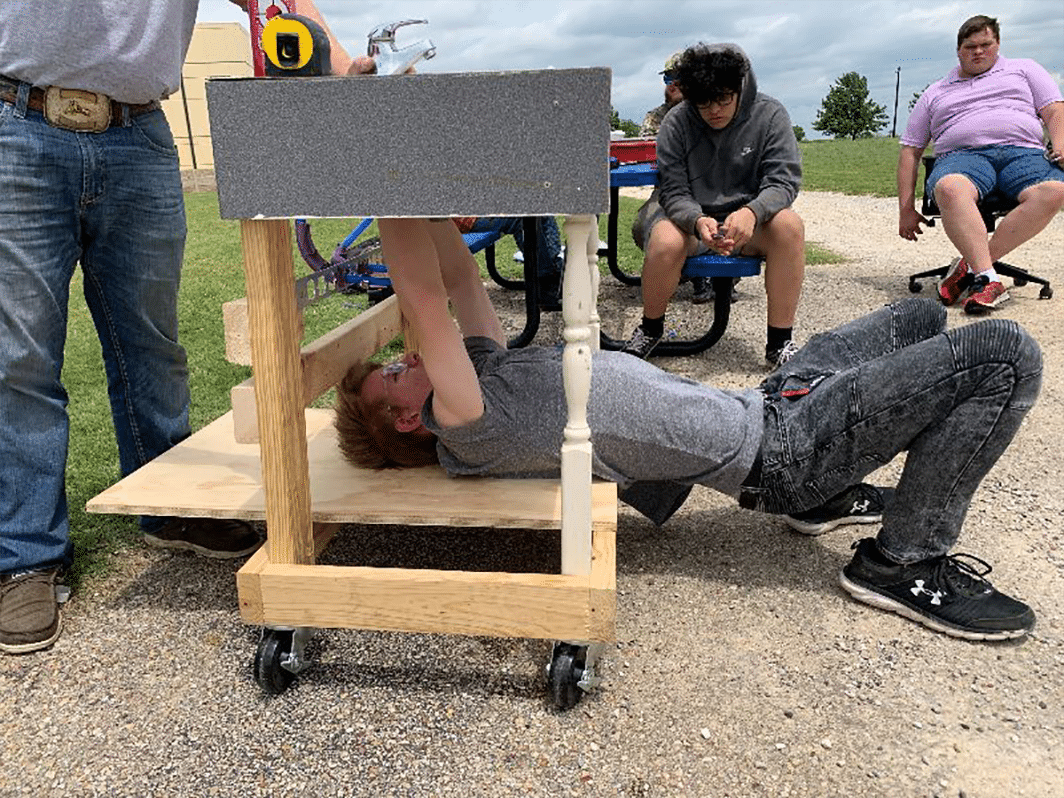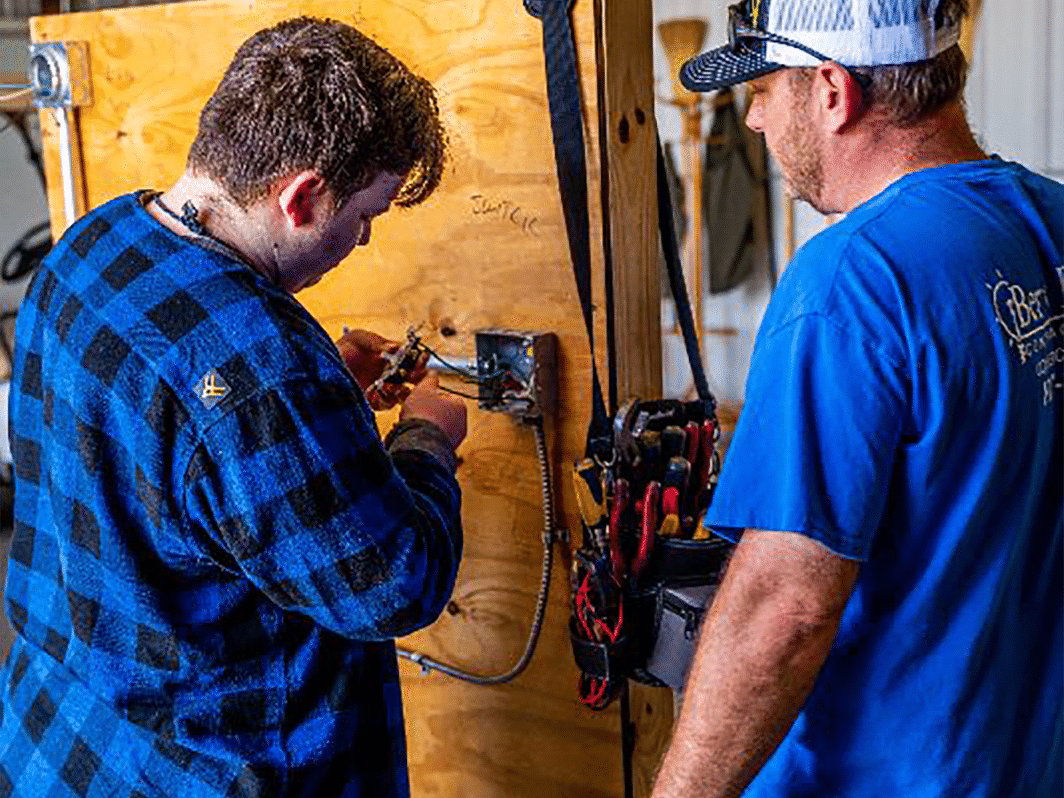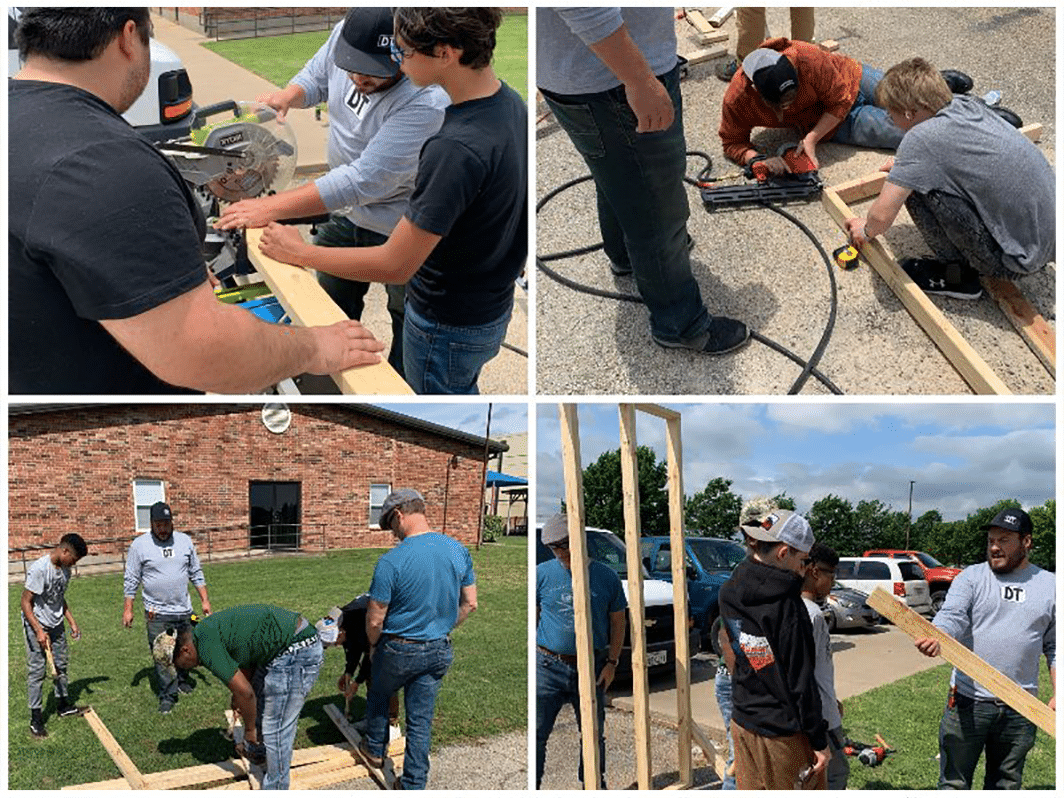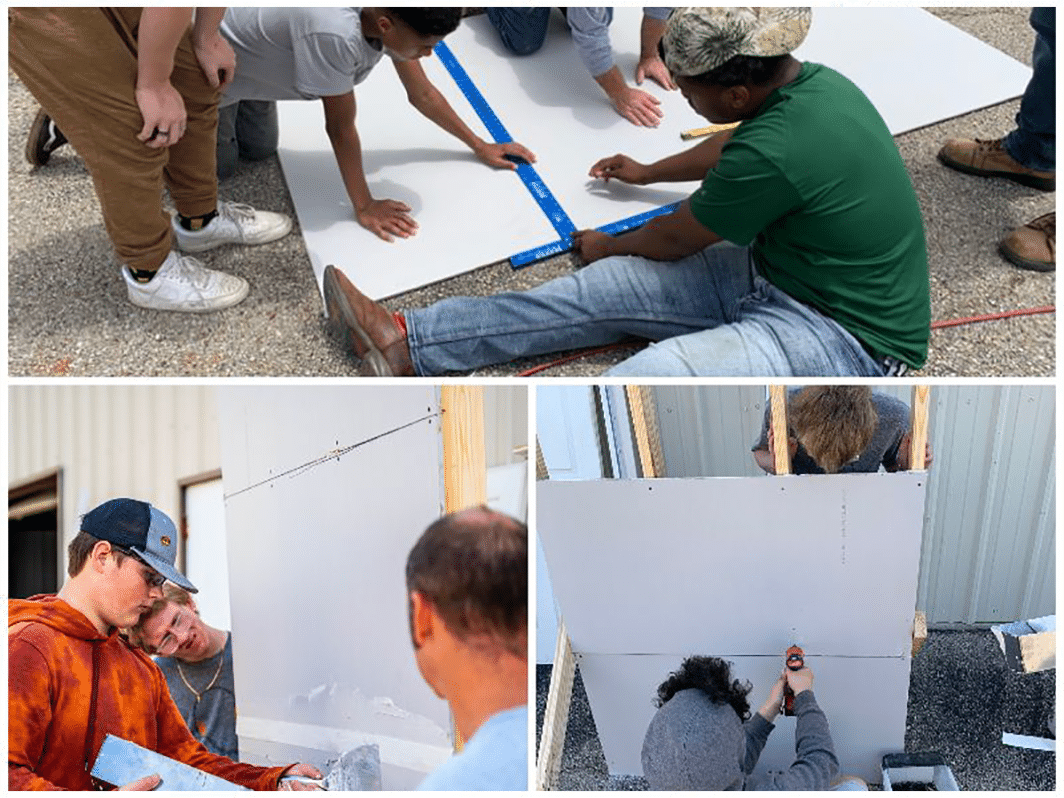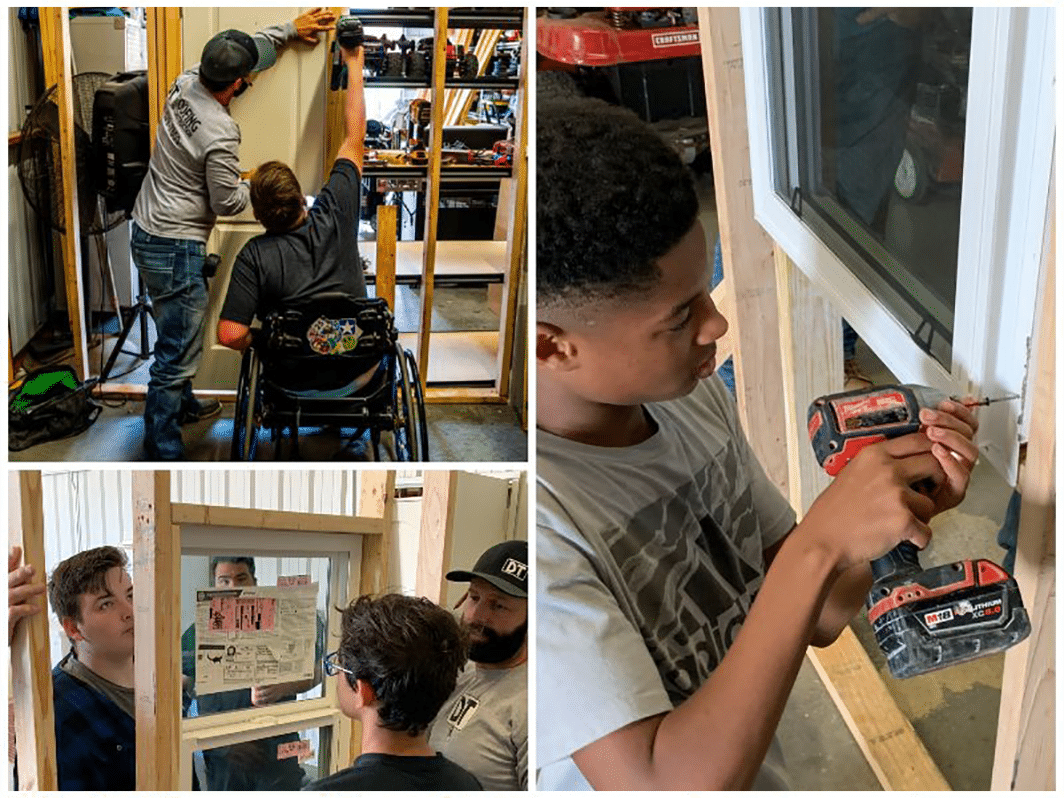 Jesus is the Chief Cornerstone to a solid and strong foundation
Consequently, you are no longer foreigners and strangers, but fellow citizens with God's people and also members of his household, built on the foundation of the apostles and prophets, with Christ Jesus himself as the chief cornerstone. In him the whole building is joined together and rises to become a holy temple in the Lord.  – Ephesians 2:19-21
Our campers learned how to hook up hot and cold water lines along with a drain trap. The teacher was challenging them to a time trial, the fastest time was 2 1/2 minutes and done correctly. This encouraged them to try over and over again to get better and more efficient with their installation.
We had Bryan Berry, owner of Berry Electric who grew up fatherless as well, teaching our young men electrical skills. He spent time teaching our campers commercial and residential wiring, sharing his story, and informing them of what a career as an electrician looks like. We had a mom reach out to us after camp and want to talk with Brian further about her son getting on track to become an electrician because he was so excited about all he learned.
Building a Wall, Demo and Construction
Jeremy, a General Contractor from DT Roofing and Construction, taught our campers how to demo, remove nails, cut boards, layout, and nail together a wall. They built the walls that the next team, sheetrock install, used to mount the sheetrock.
The contractor that taught Sheetrock installation made it seem so easy for the campers. He was able to have them install, mud, and tape a 4ft x 8ft wall in less than 45 minutes. We all know that sheetrock isn't the most enjoyable thing to do but the young men had a blast and learned a ton of tricks to make it easier and give it a better finish.
I listened in on a few groups while they were learning window and door installs. I picked up a few new tricks to make the windows and doors fit better, more efficient ways to install them, and best practices to make sure they are straight. The campers loved to learn how to properly frame a window or door, then complete the installation.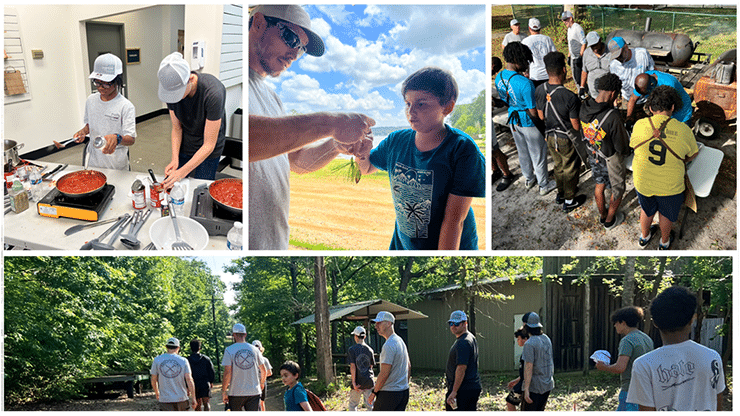 What a month of life change, speaking identity, teaching trades, sending young men down a new trajectory, and sharing the love of Jesus.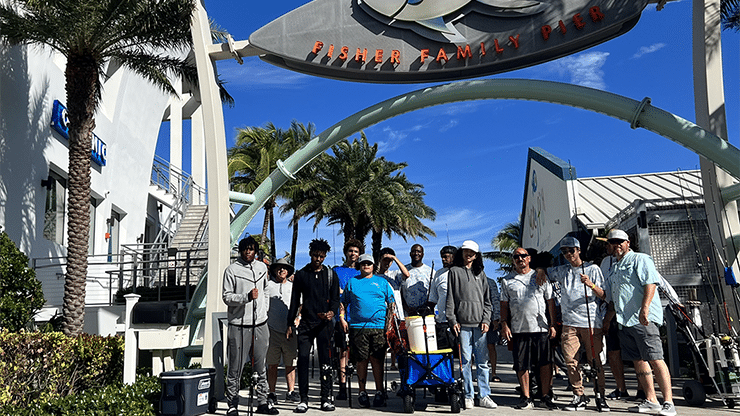 Fishing and Bikes - We spent the entire day on the Pompano Pier to learn a little more about fishing and the four traits of a man...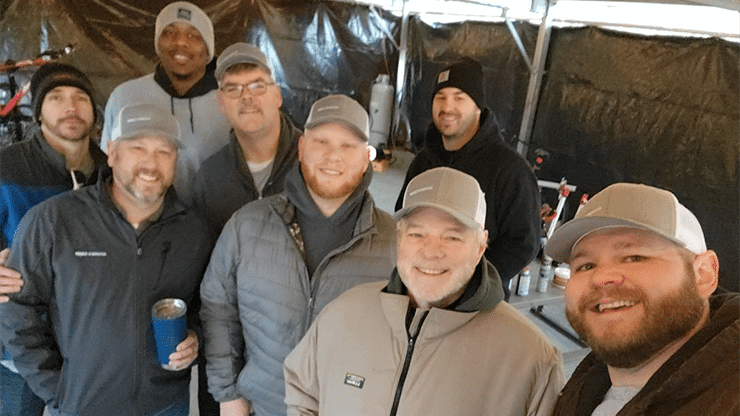 With a new year comes a new camp location started in Tennessee, a new state director in Oregon, and a whole new topic in Texas...