March Florida Camp – Home Repair
Our Florida camp was a camp that will stick in all our heads for quite a while.
Above all else, guard your heart, for everything you do flows from it. (watch over your heart with all diligence)  – Proverbs 4:23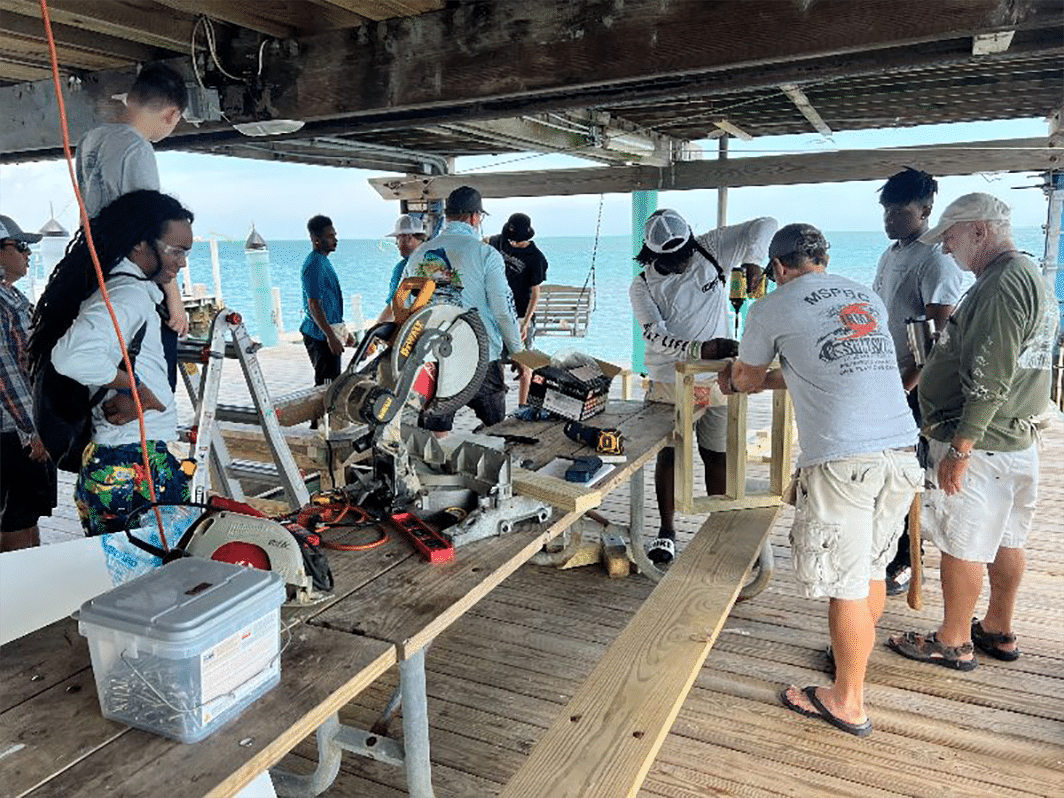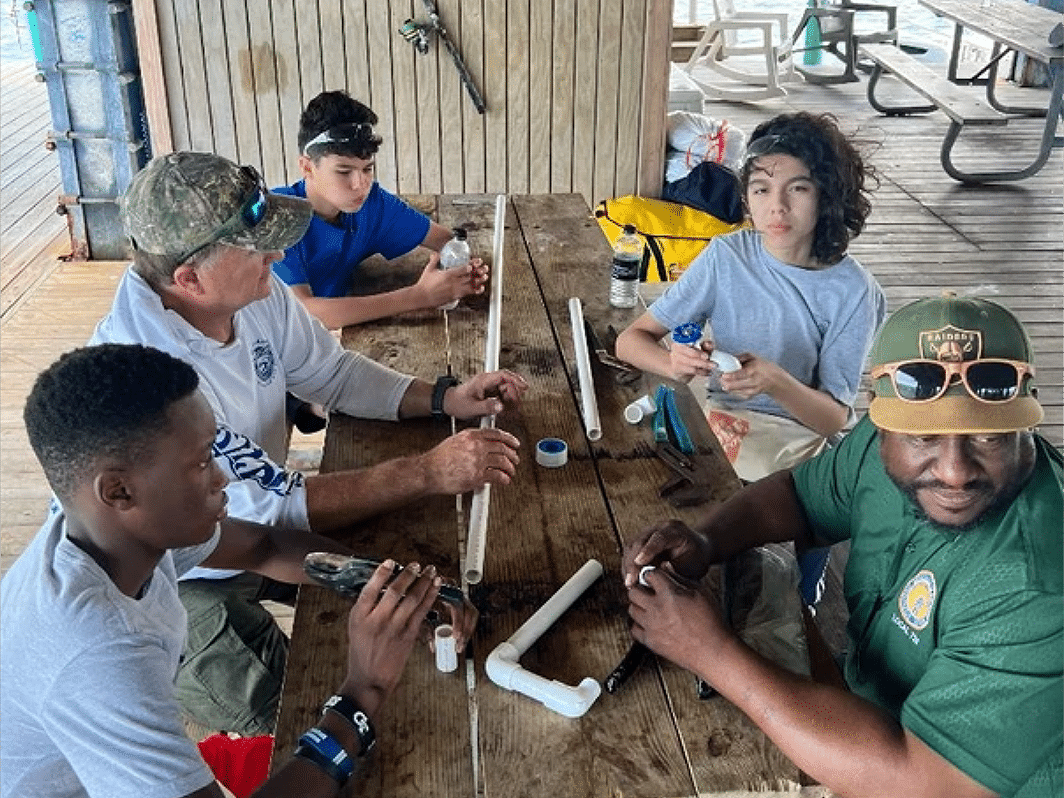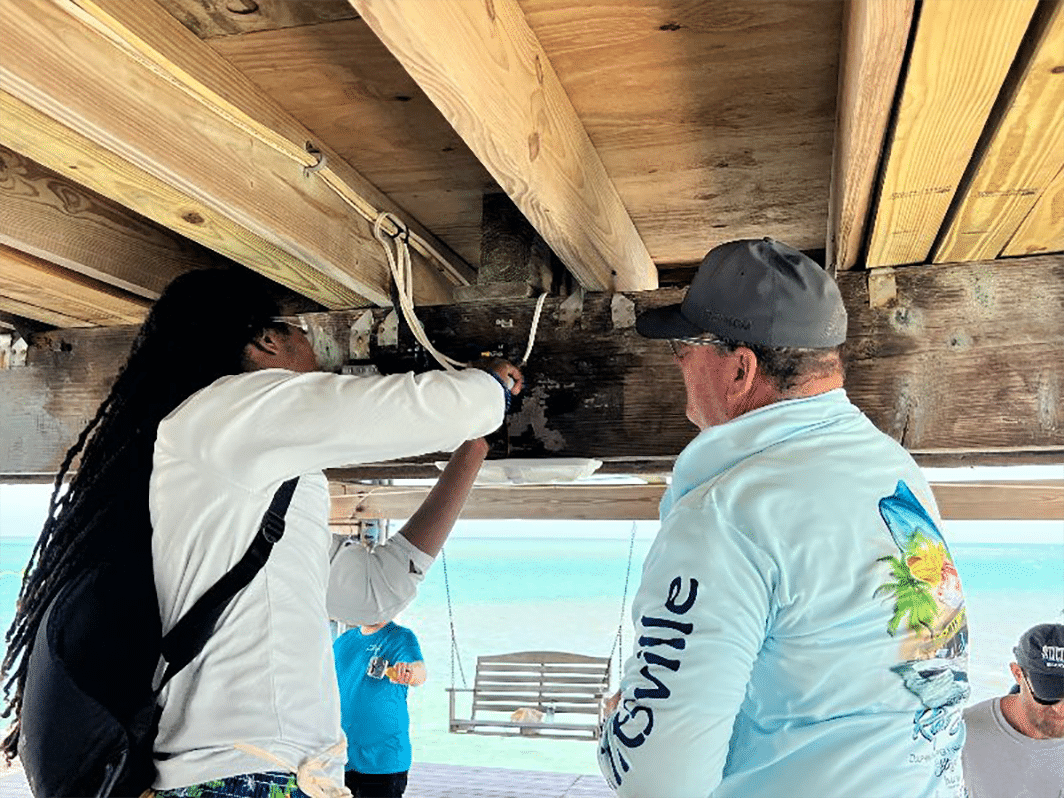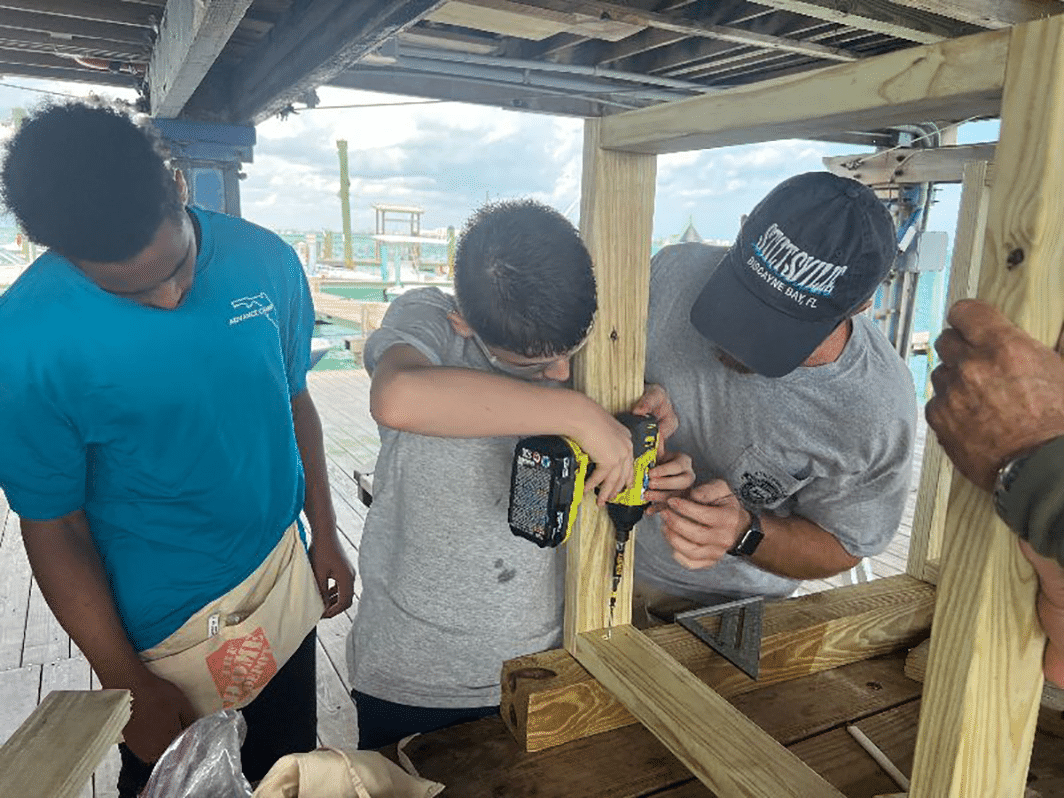 Home Maintenance in the Water
Yes, that is beautiful South Florida water in the background. We were blessed with a boat ride to a private island home in the middle of Biscayne Bay. As you can imagine with a house on stilts in the middle of the water, there is ALWAYS maintenance to do.
Our campers learned some basic plumbing from a certified plumbing inspector. They made the plumbing line needed to transfer water to the fish cleaning station on the lower deck of the house. All the projects were based around an upgrade to the home of a new fish cleaning station. It was neat to see all the pieces come together by the end of the day.
Because this home is built in the middle of Biscayne Bay, there are no electrical or plumbing services there. All the electrical is provided by two different generators, depending on the demand. The campers ran new electrical lines from the generator room to the other side of the house to run a light for the fish cleaning station.
Our campers got to use all kinds of power tools. The tool that got all the attention for the day was the chop saw. Out of all of our campers, only one or two of them had ever used a chop saw.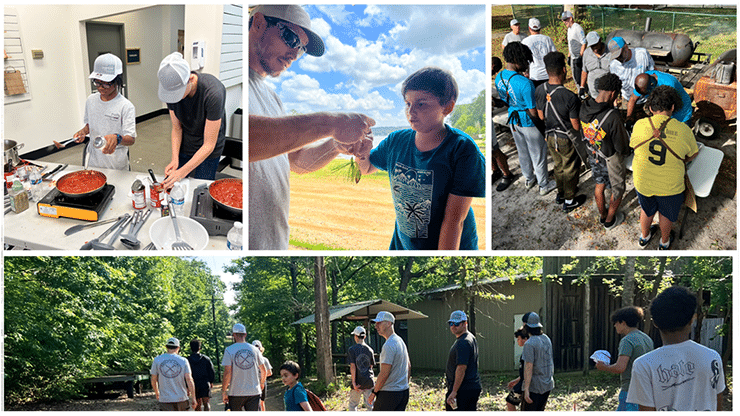 What a month of life change, speaking identity, teaching trades, sending young men down a new trajectory, and sharing the love of Jesus.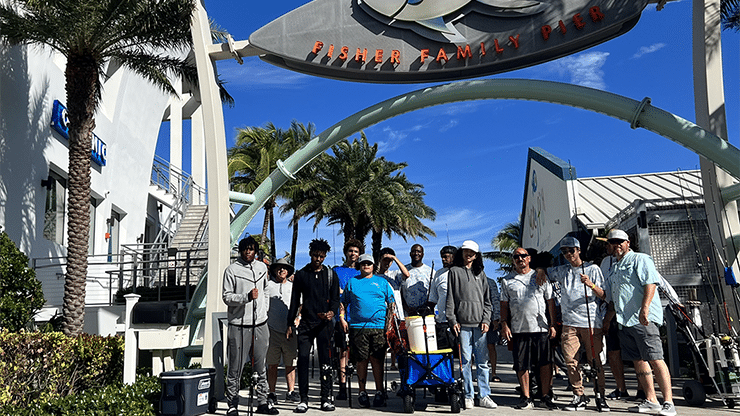 Fishing and Bikes - We spent the entire day on the Pompano Pier to learn a little more about fishing and the four traits of a man...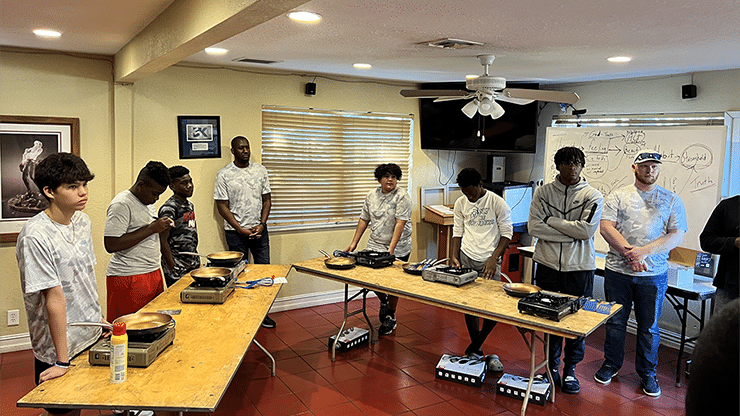 Cooking in the kitchen and building lightsabers - Heating things up, it was a day of learning in home kitchen cooking 3 meals...