July Camp – Leather Working
For I know the plans I have for you," declares the Lord, "plans to prosper you and not to harm you, plans to give you hope and a future.   – Jeremiah 29:11
For our July Advance Camp, the young men (and mentors!) learned the art of leather working. This camp was such a unique experience and one that no one had experience doing! We enjoyed being taught by incredible experts at Tandy Leather.
We tied the skill of leather working into the plans that God has for our lives. Jeremiah 29 verse 11 talks about how God has a great plan for each of us. This plan is to prosper us and to not harm us, to give us hope and a future. This is such an incredible truth to speak over these young mens lives. When their situations can seem hopeless, we can have hope in Jesus. When we can't see the future, we can rest in the fact that Jesus can. We know that Jesus is working in and through us everyday. Just as this piece of leather is processed and cut and sewn and stained to make a beautiful product, we are molded and shaped and reworked by God to become something beautiful.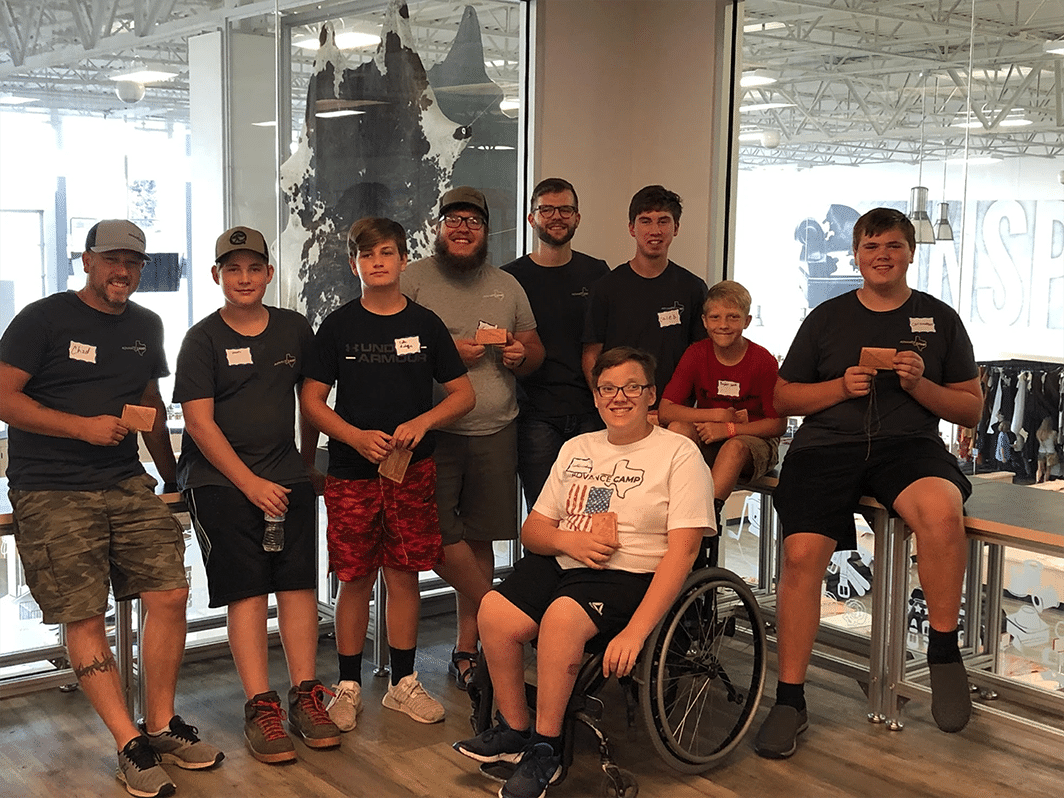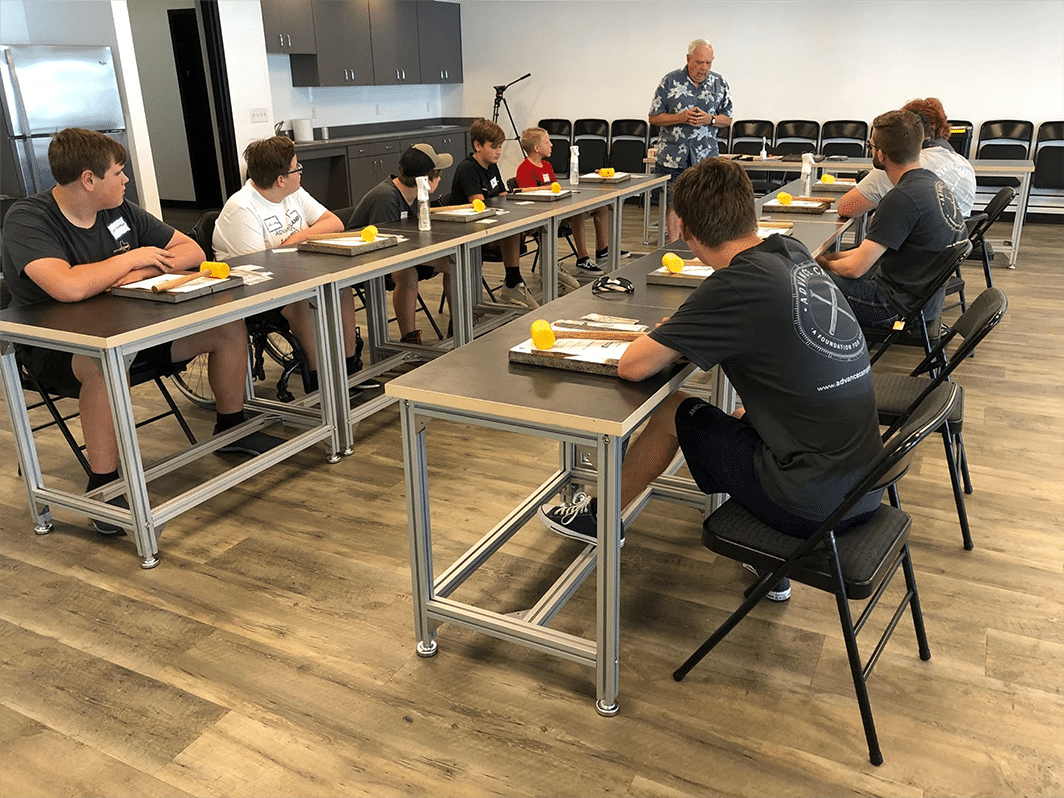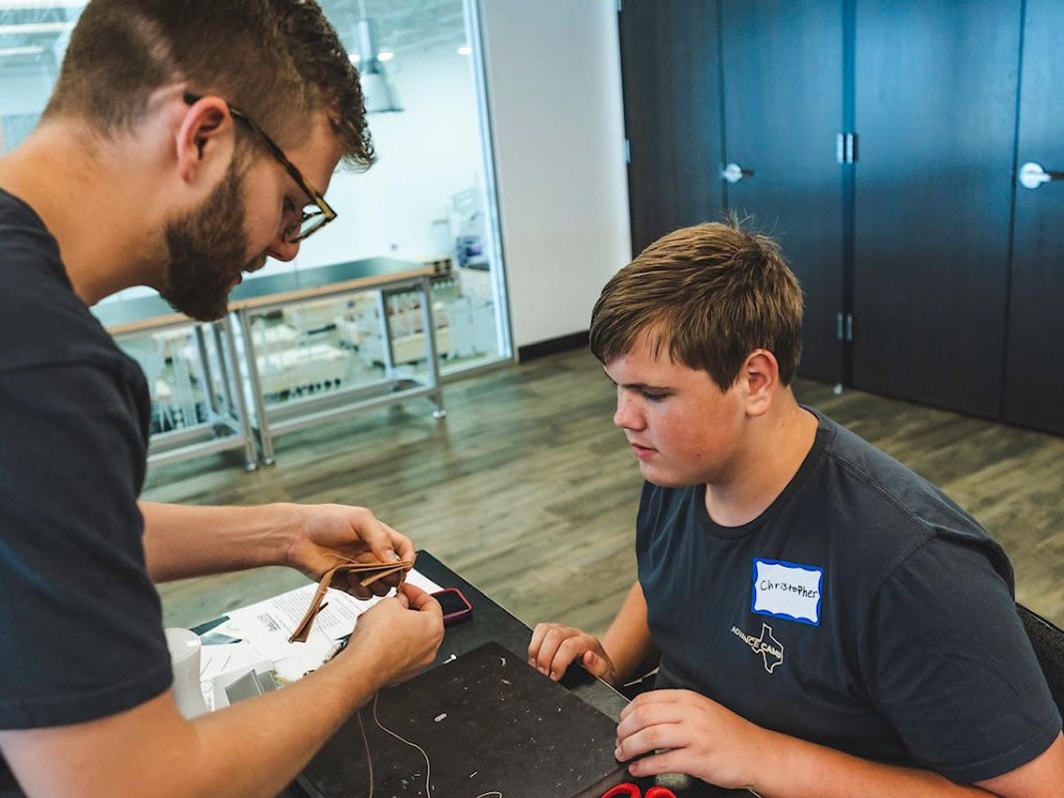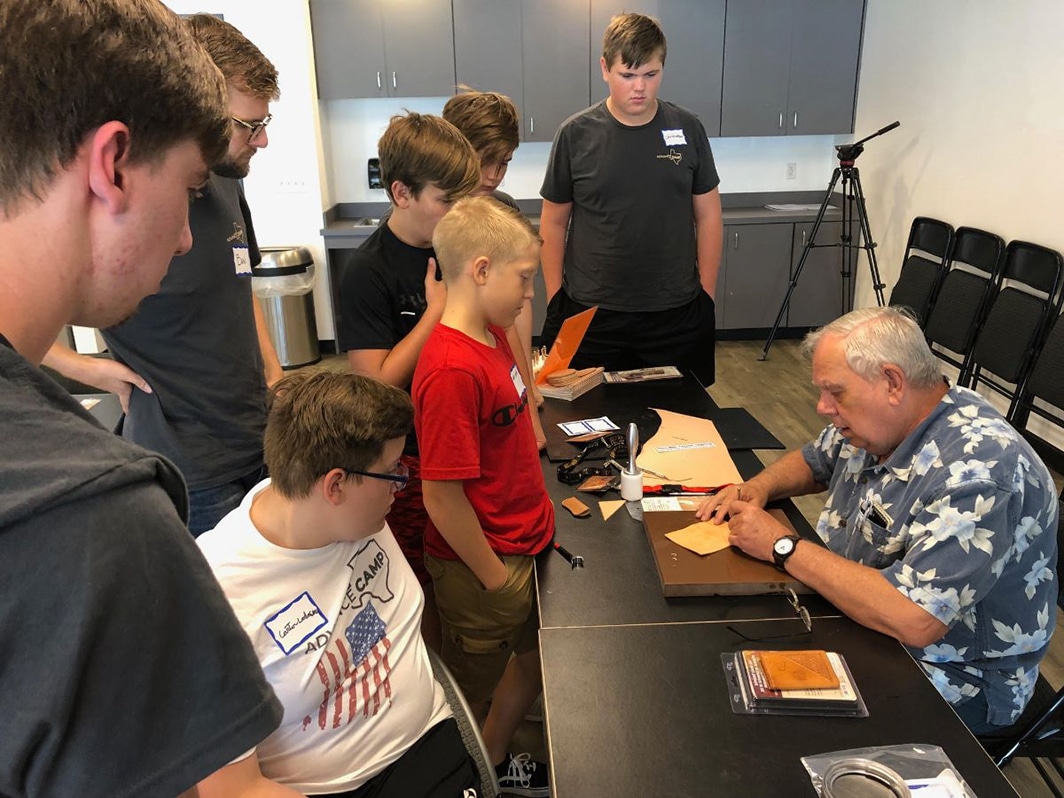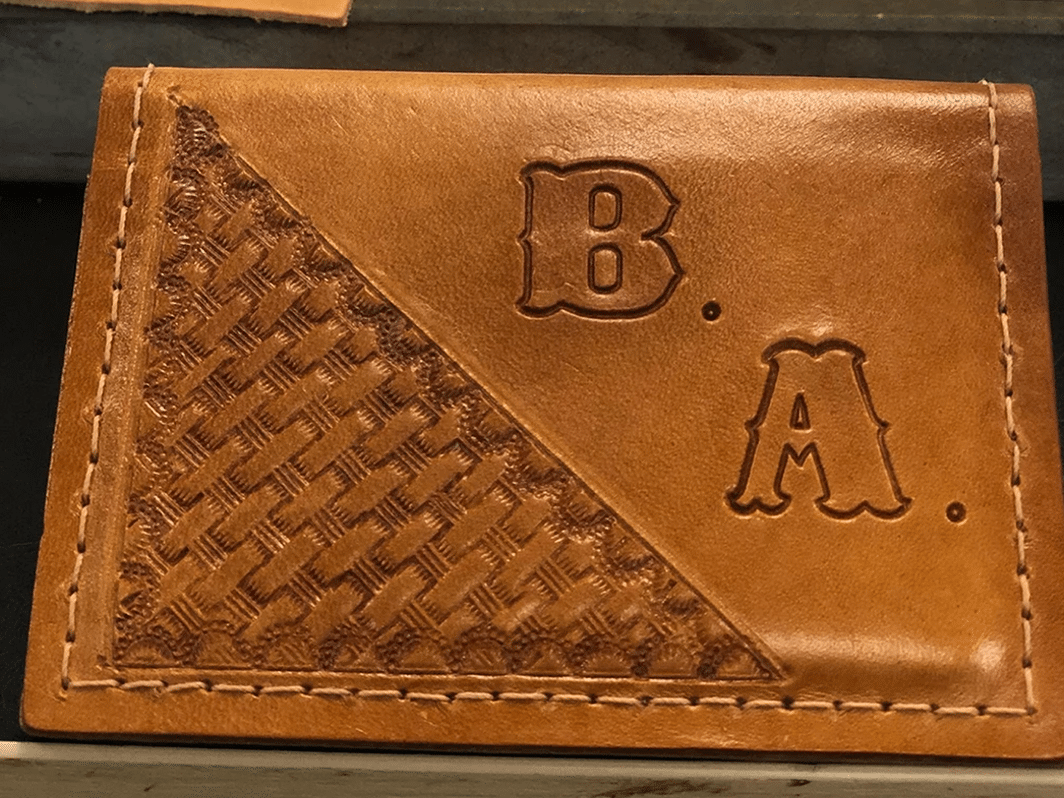 The young men learned the importance of following the process of working with leather. You couldn't complete step three until steps one and two were completed.
The mentors learned leather working skills right along side the young men. It was eye opening for the young men when they realized they were learning a skill that these mentors didn't even know themselves!
Because of so many of you generously donating, all the young men were able to create leather wallets at camp, and take home a kit along with all the tools to create several other leather projects on their own! THANK YOU very much for your support and generosity!
Our August camp is all about cooking. Learning to cook is an essential skill to learn at a young age so they are prepared to move out and launch into life. In my own life, this skill has helped me in serving my family better along with blessing my wife and serving others.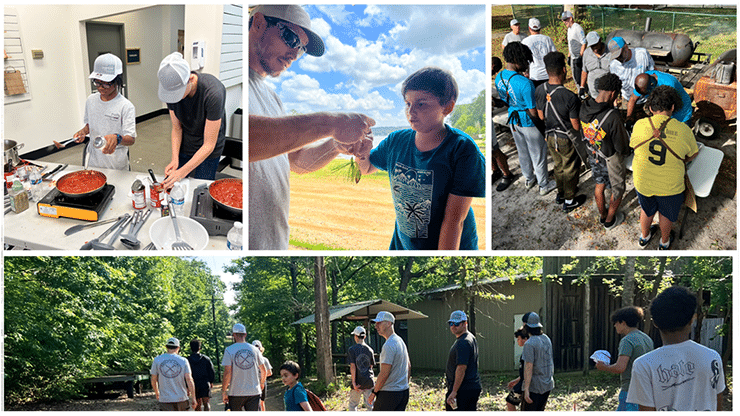 What a month of life change, speaking identity, teaching trades, sending young men down a new trajectory, and sharing the love of Jesus.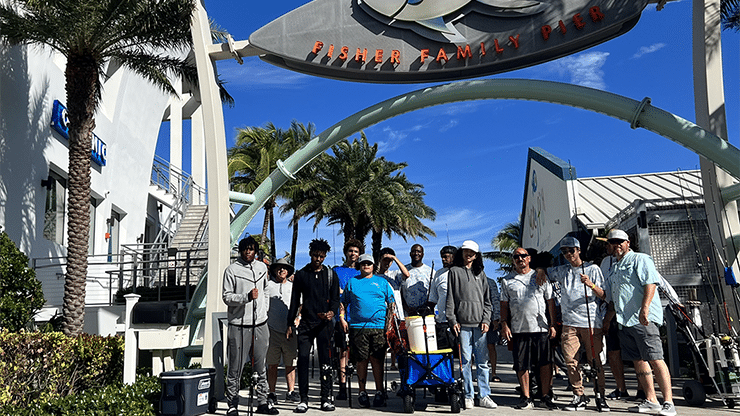 Fishing and Bikes - We spent the entire day on the Pompano Pier to learn a little more about fishing and the four traits of a man...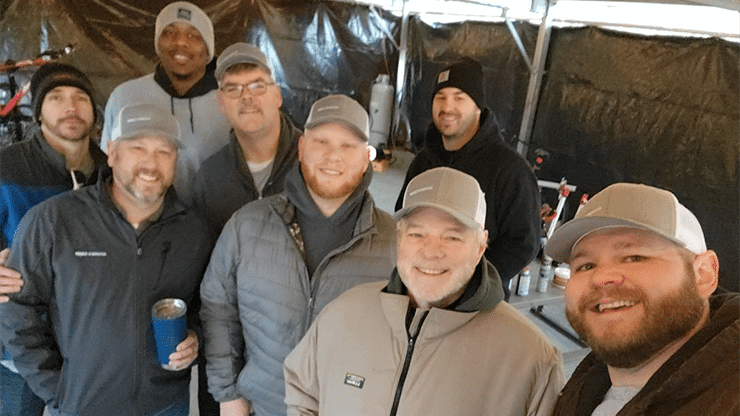 With a new year comes a new camp location started in Tennessee, a new state director in Oregon, and a whole new topic in Texas...