January Texas Camp – Blacksmithing
This is our 4th year in a row of blacksmithing for Texas and it never gets old. For some of our campers, this was the fourth blacksmithing camp they have attended.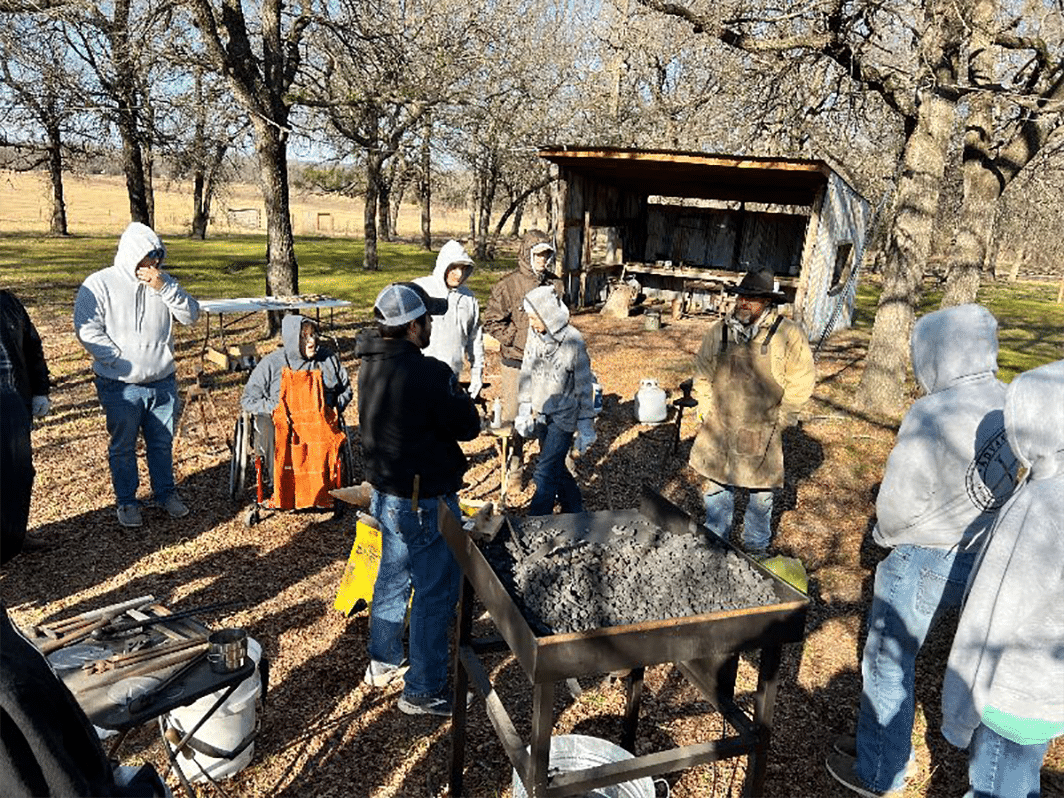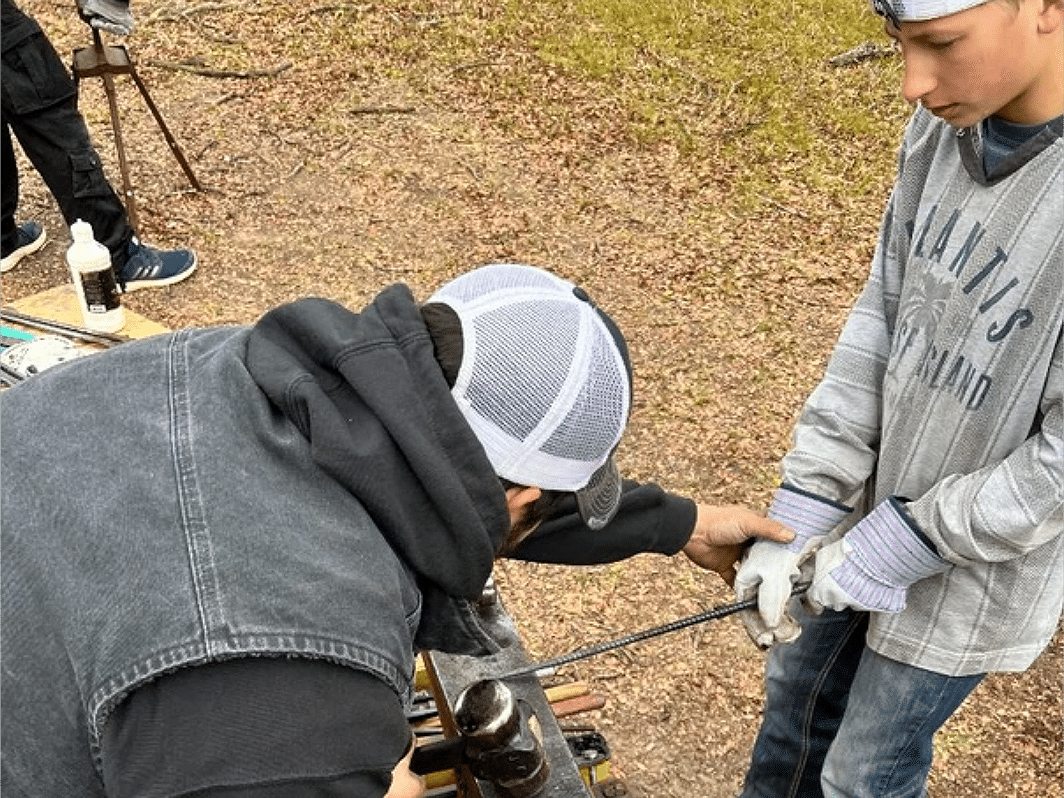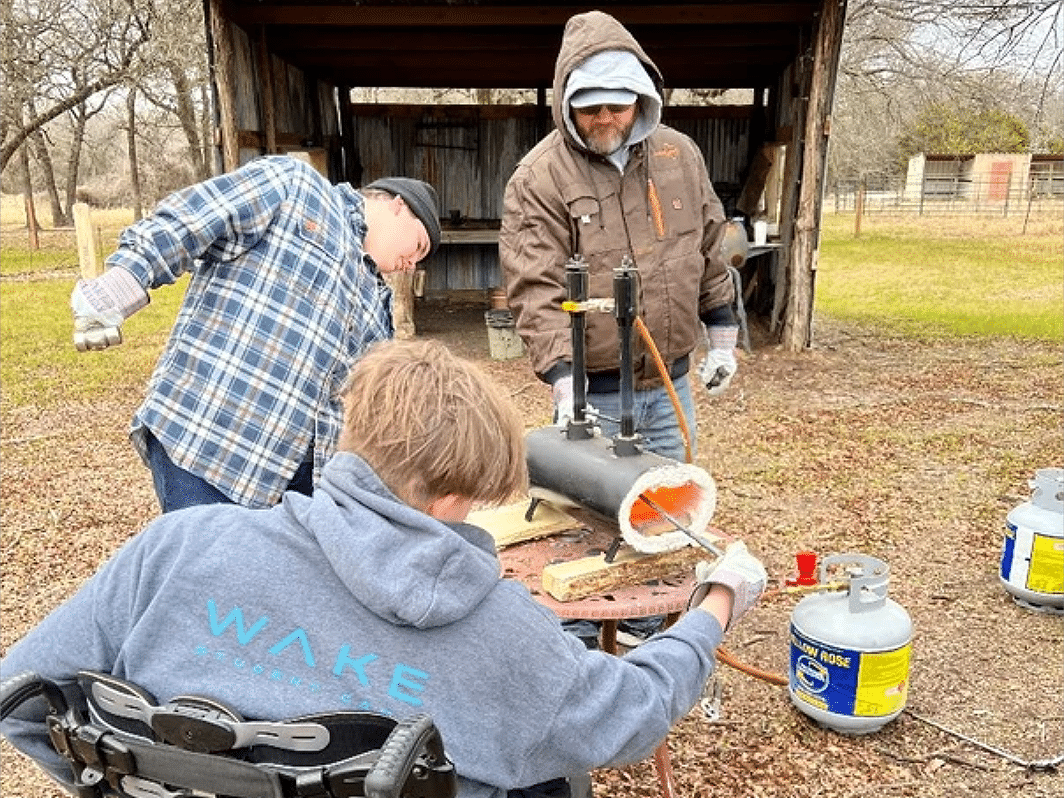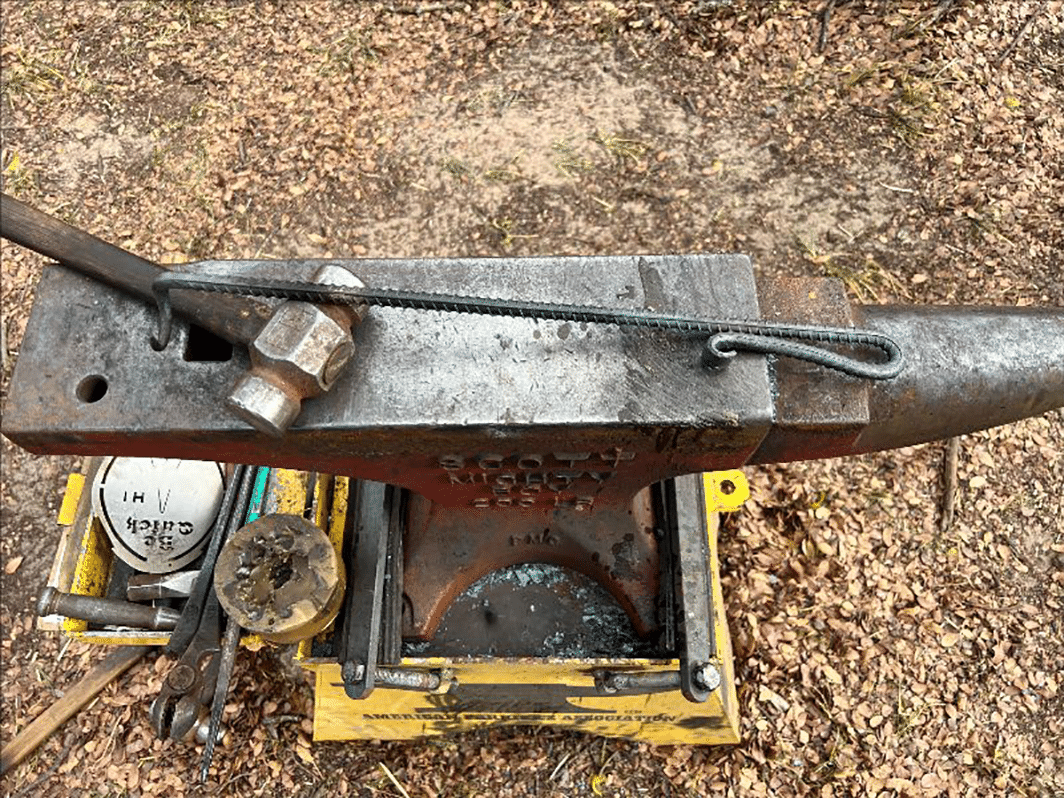 For the second year in a row, we were blessed to have Jake come and teach our young men about blacksmithing. He is a farrier by trade and a very skilled one at that. He started off with safety and proper techniques for striking the material. We had a few new campers that had never done blacksmithing before so they were shown the right way from the beginning. He later showed the campers how to make a horseshoe out of raw bar stock and walked them through the process of making the project for the day; a steak turner.
Advance Camp has purchased our own gas forge so we had three different forges to work on during camp. We had a basic gas forge, electric fan coal forge, and an early 1900's hand crank coal forge. They all heated differently and had to maintained differently to keep the heat going.
Each camper created a meat hook out of rebar. The fun thing about using rebar is we are teaching the young men to be resourceful as well as blacksmithing. love for these guys to use their imagination on what can be made from a simple piece of scrap metal.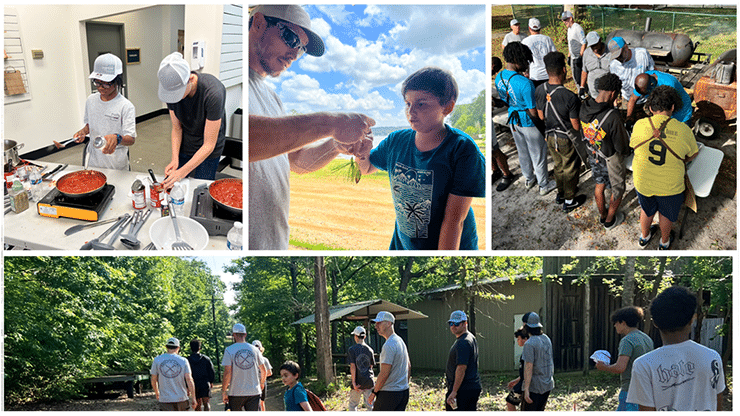 What a month of life change, speaking identity, teaching trades, sending young men down a new trajectory, and sharing the love of Jesus.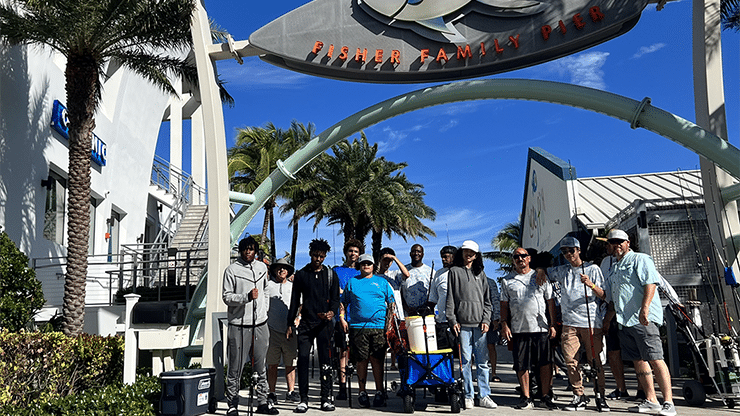 Fishing and Bikes - We spent the entire day on the Pompano Pier to learn a little more about fishing and the four traits of a man...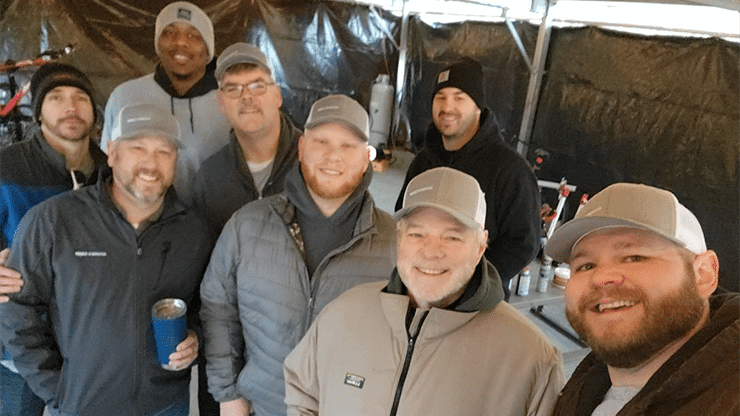 With a new year comes a new camp location started in Tennessee, a new state director in Oregon, and a whole new topic in Texas...