February Texas Camp – Bikes
As a derailer on a bicycle has parameters so God also gives us. They are meant to keep us on a straight path that gives you peace and prosperity.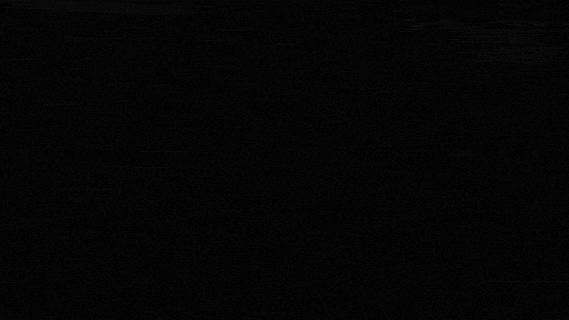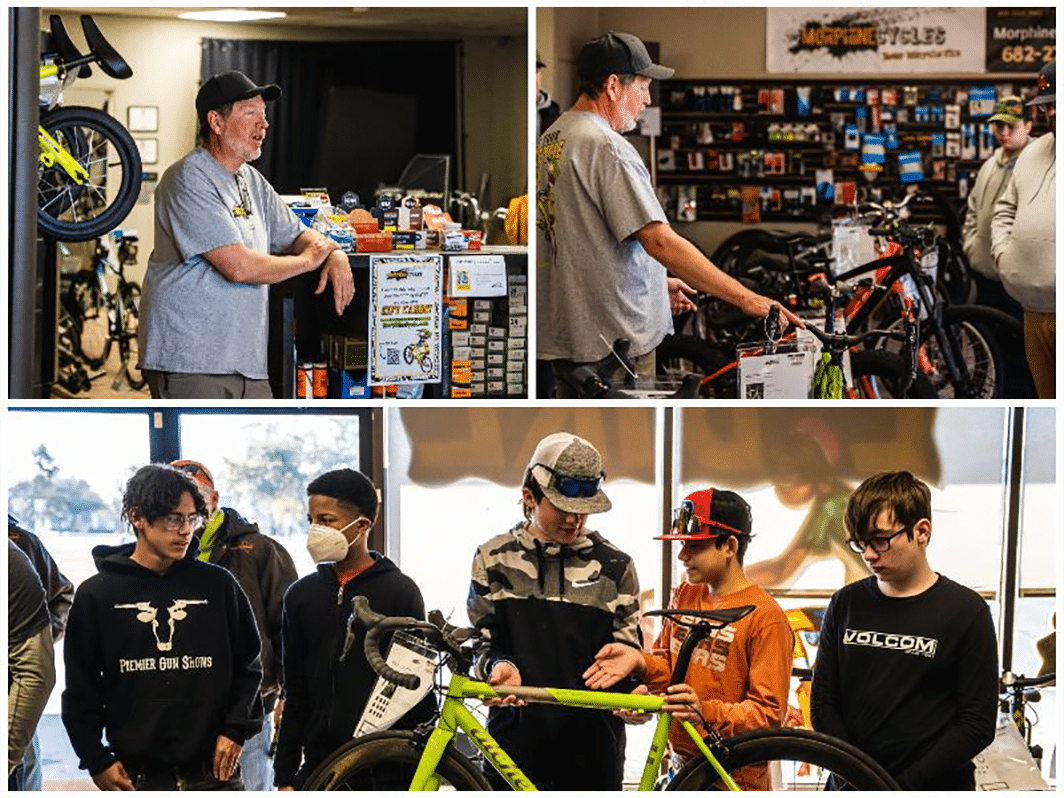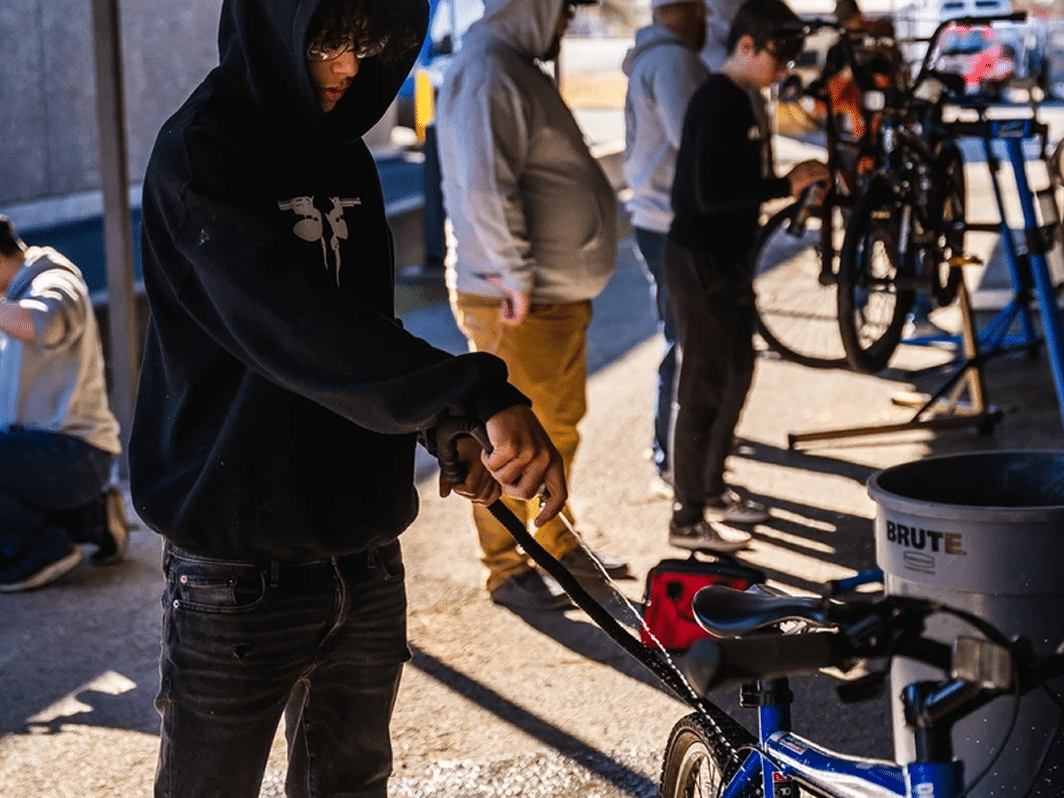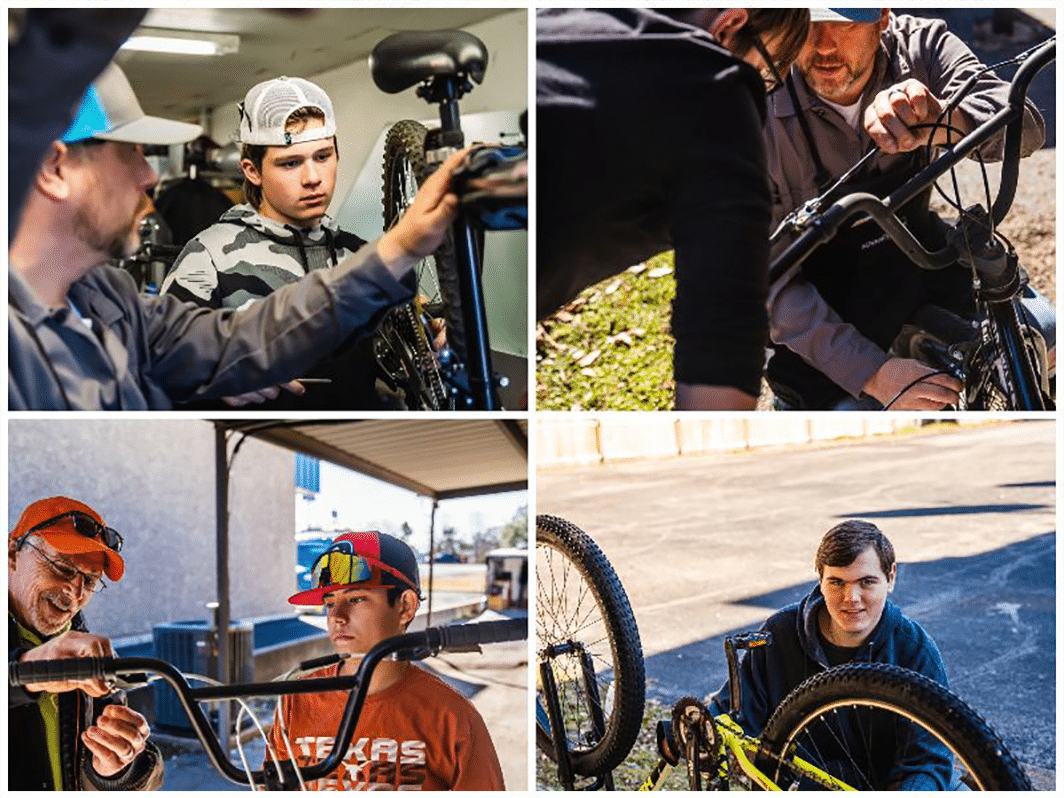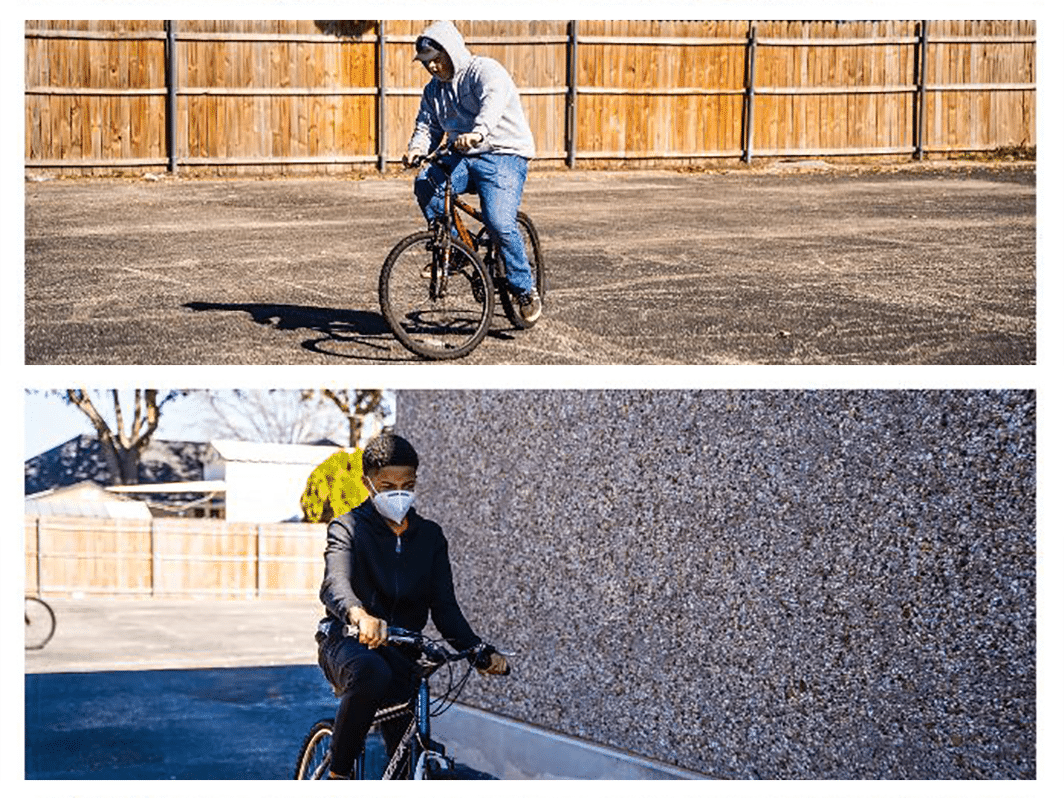 Proverbs Outlines "Dos and Don'ts"
Proverbs 3:1-2, 5-6, 11-12
My son, do not forget my teaching, but keep my commands in your heart, for they will prolong your life many years and bring you peace and prosperity…Trust in the Lord with all your hear and lean not on your own understanding; in all your ways submit to him, and he will make your paths straight…My son, do not despise the Lord's discipline, and do not resent his rebuke, because the Lord disciplines those he loves, as a father the son he delights in.
We were blessed by Leonard, the owner of Morphine Cycles to lend his knowledge and space. He started with the differences between multiple styles of bikes. He then moved into an overview of owning and running a bicycle sales and repair business. We always love to open the campers' eyes to career options.
A Clean Bike Works Better
I've always been a believer that a clean bike sets you up for a good running and reliable bike. Our first "hands on" for the day was to clean the donated bikes to prepare for the next step.
Tires, Lube, Tune, Adjust
After the camper's bikes were cleaned we moved into removing front and back tires, testing for leaking tubes, and inspection of cracked tires. We then went into lubing all moving parts and make sure all the cables, levers, and derailers are moving correctly. We were able to replace a few cables and shifters.
After the bikes were done being adjusted on the rack they got a test ride and further adjustments.
The coolest part of the day, was if a camper didn't have a bike that he brought or a functioning one at home, he could take one home that was donated to us and fixed up.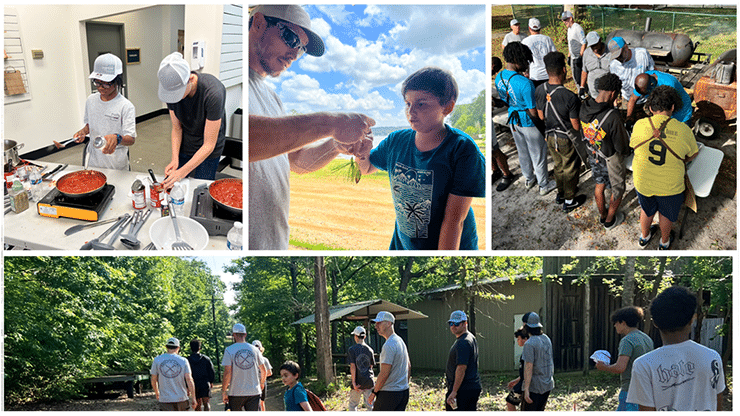 What a month of life change, speaking identity, teaching trades, sending young men down a new trajectory, and sharing the love of Jesus.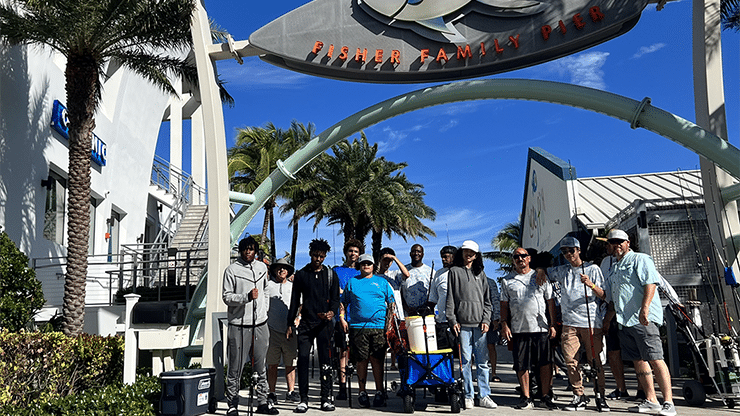 Fishing and Bikes - We spent the entire day on the Pompano Pier to learn a little more about fishing and the four traits of a man...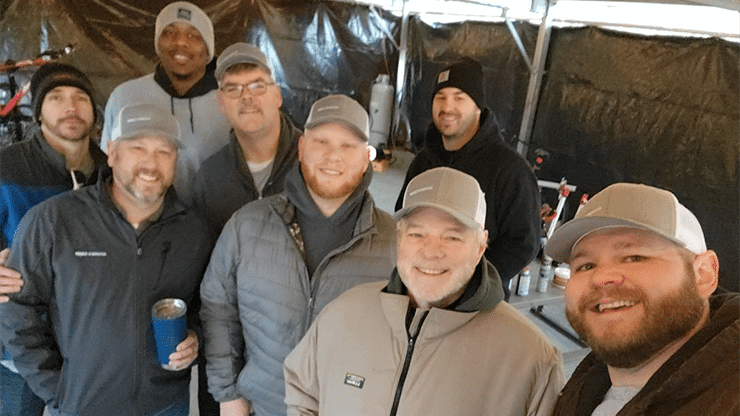 With a new year comes a new camp location started in Tennessee, a new state director in Oregon, and a whole new topic in Texas...