August Texas Camp – Leathering
Then they made for the tent a covering of ram skins dyed red, and over that a covering of the other durable leather.  – Exodus 36:19
Did you know all the ways, through history, leather has been used to protect?  Leather was used, as noted above, as a covering to protect the tent, wine skins to protect and hold wine, clothing, armor, falconry gloves, chaps, and shoes.  At Tandy leather we were taught about all the different leathers and their uses.  We were told that the leather to be used for falconry is Kangaroo hide because it's the only leather the birds talons can't push through, unlike cow hide and even elephant.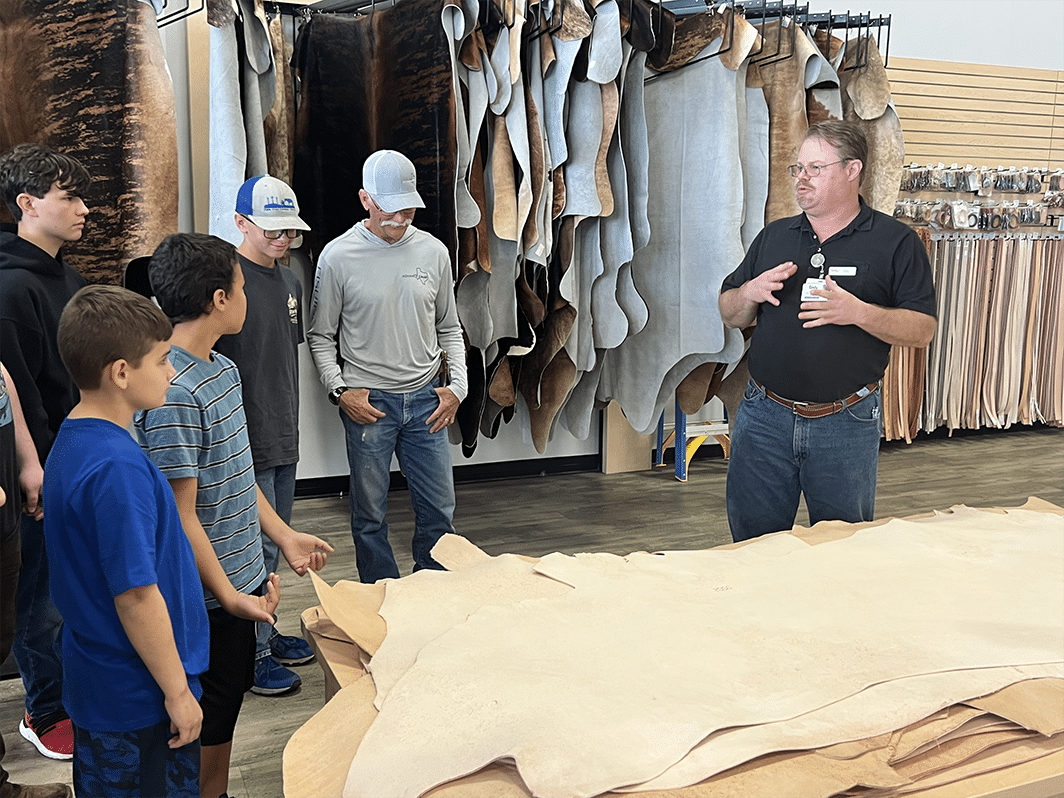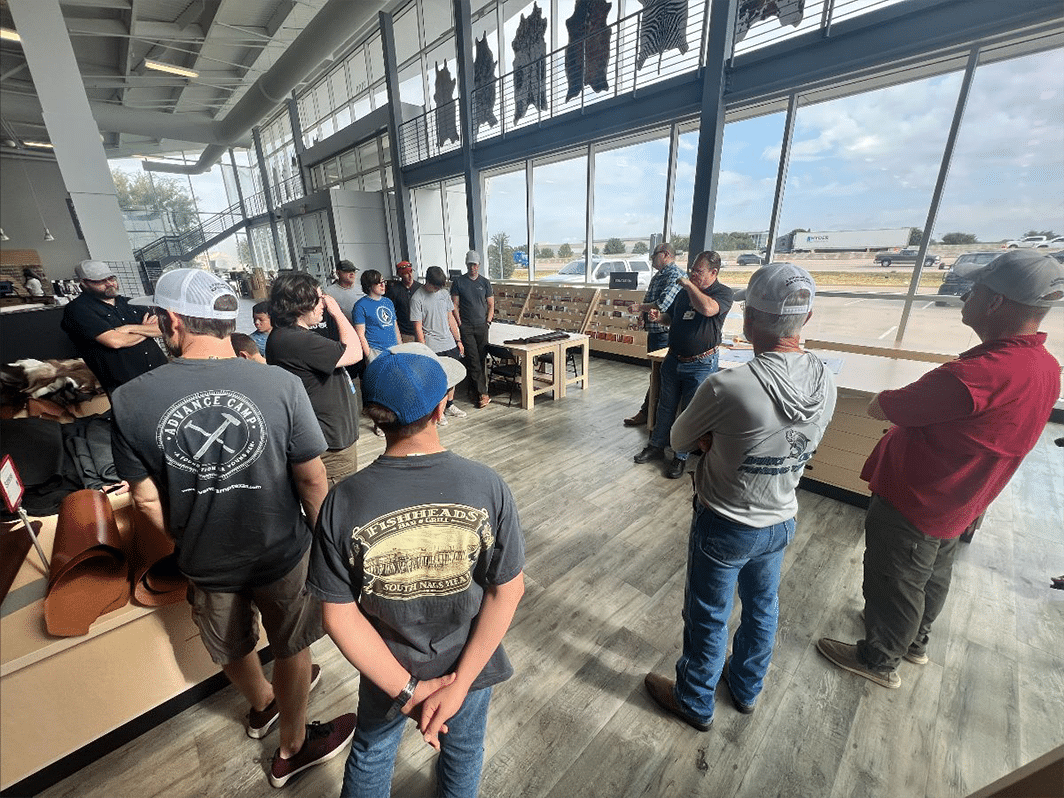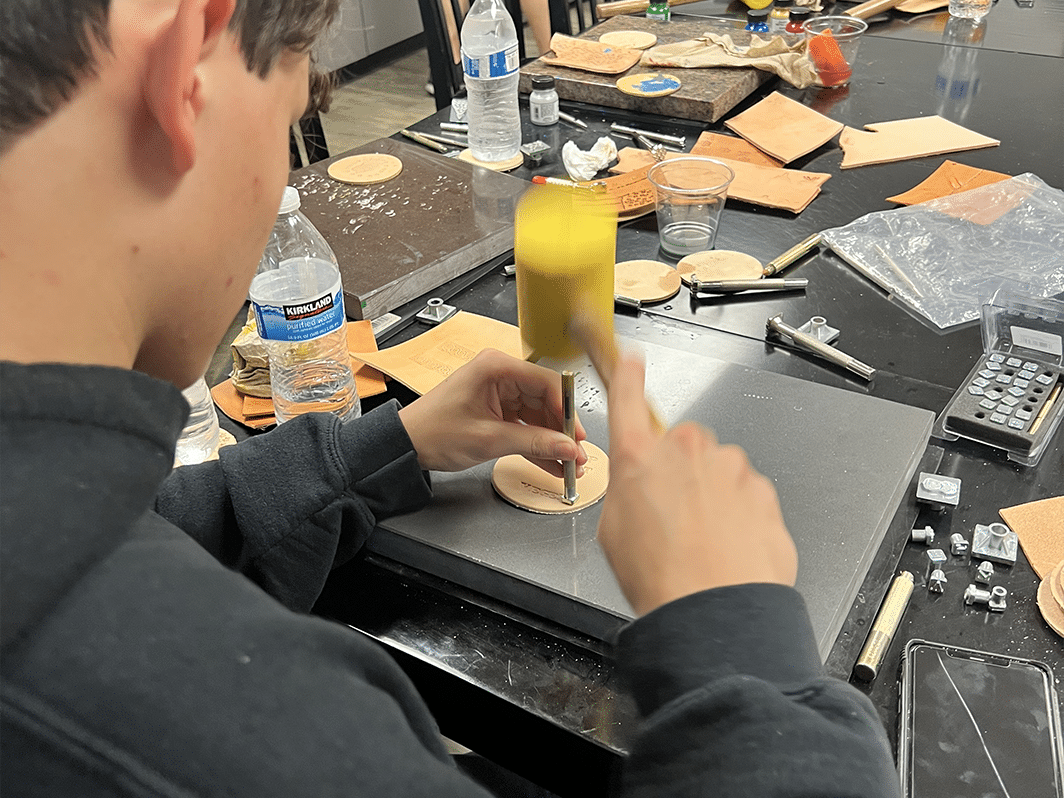 Our teacher/guide/store manager took us on a tour through their facility. He showed us and explained the tools, equipment, the specific purpose for specific leather, and let us know that all their leather is a bi-product of the food industry.  None of the animals were killed for the hide, but for food.
Tandy leather donated the space, the tools, the scrap leather, and all the supplies needed for camp. The first thing the campers did was learn about and sample all the tools on scrap leather to better understand their specific application.
Personal Projects and Creativity
After all the practice came the application.  Tandy Leather provided a stock pile of blank coaster cut-outs, Texas state cut-outs, and key chains.  The young men were able to do as many projects as they wanted as they worked through getting comfortable and familiar with the tools and process.
Our upcoming camp is home building with a focus on finish carpentry.  We have a local builder that will be teaching our campers the overarching process of home building but with a focus on finish carpentry. They have also stepped up as an annual financial partner.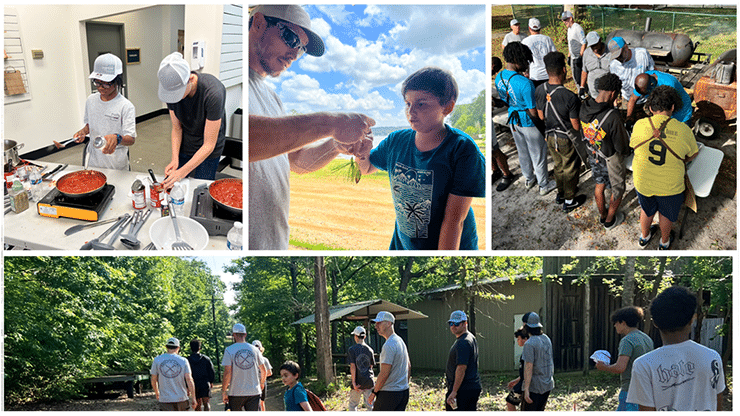 What a month of life change, speaking identity, teaching trades, sending young men down a new trajectory, and sharing the love of Jesus.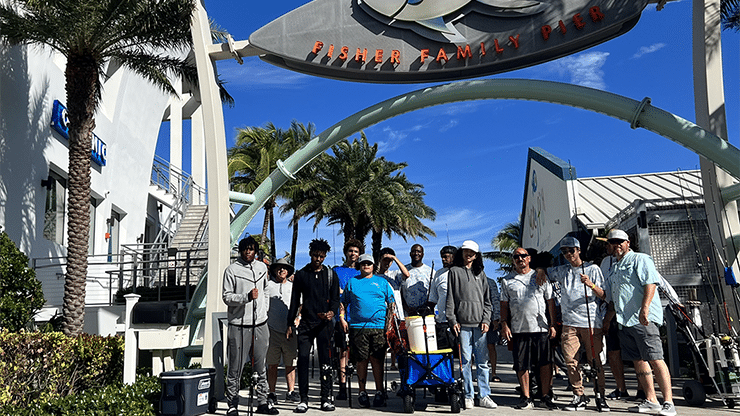 Fishing and Bikes - We spent the entire day on the Pompano Pier to learn a little more about fishing and the four traits of a man...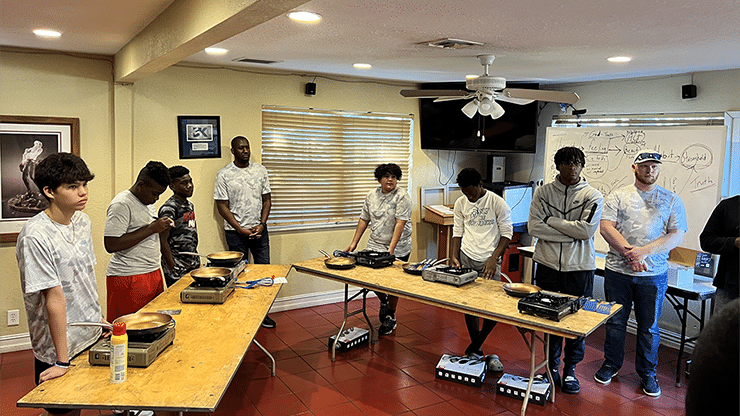 Cooking in the kitchen and building lightsabers - Heating things up, it was a day of learning in home kitchen cooking 3 meals...