April Texas Camp – Small Engines
We Turned Wrenches on Small Engines
One who is faithful with very little is also faithful in much, and one who is dishonest with little is also dishonest with much.  – Luke 16:10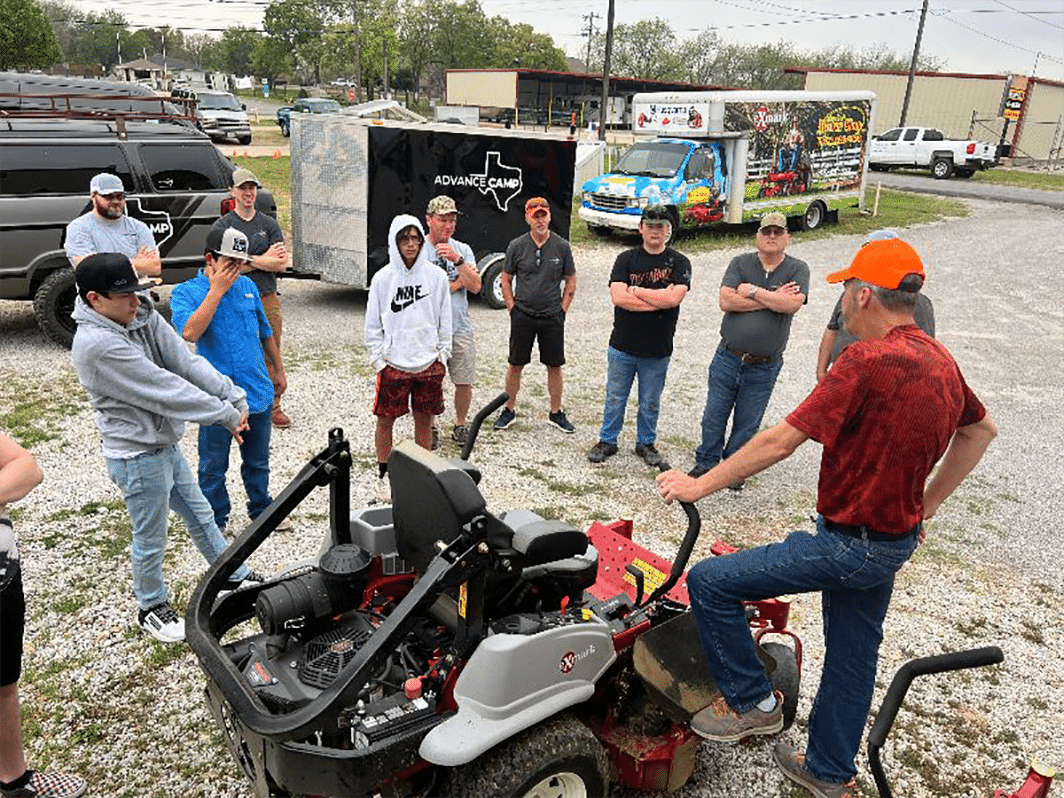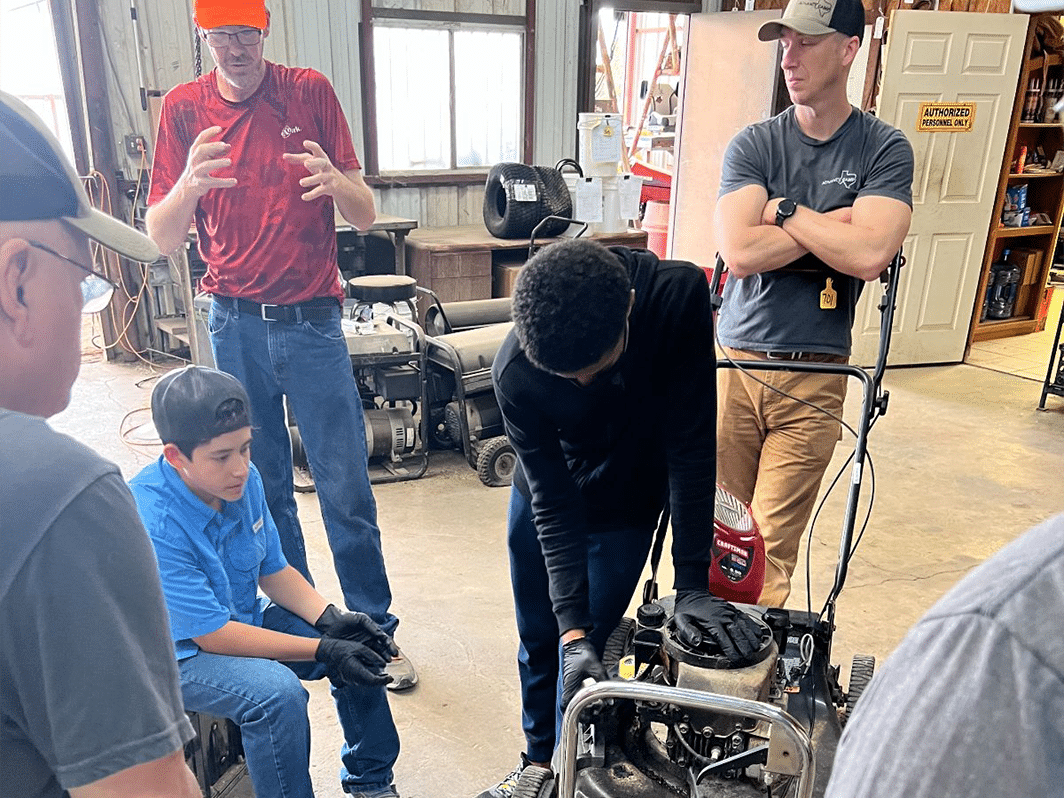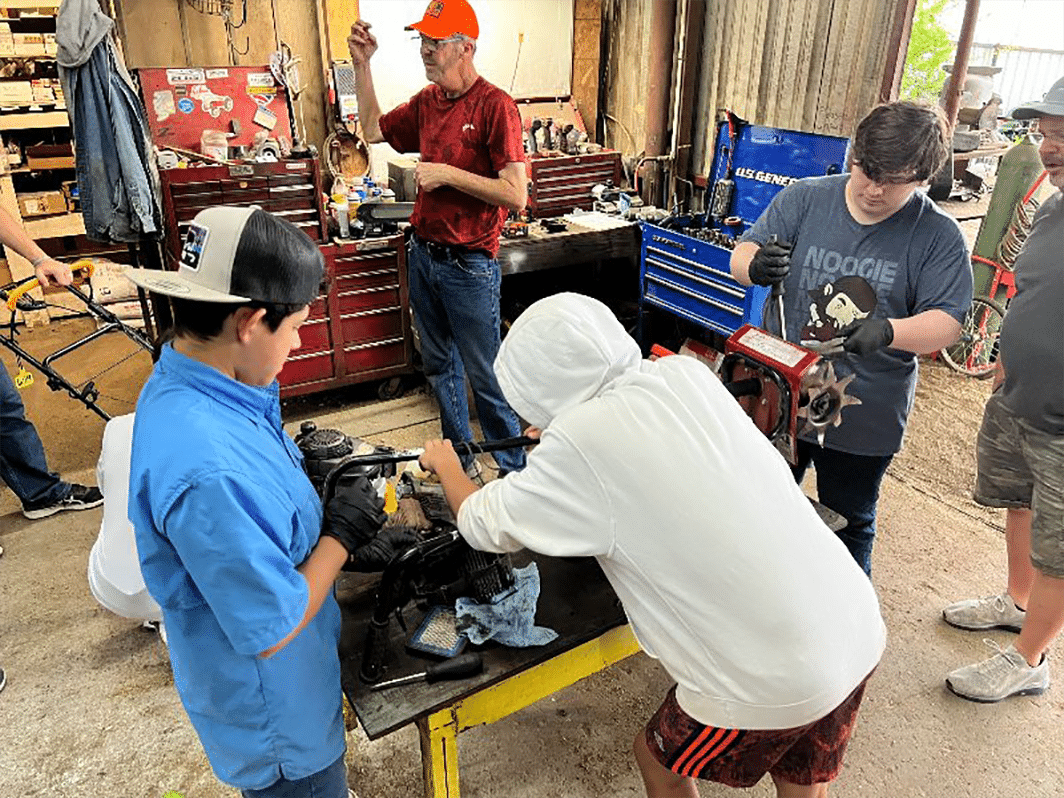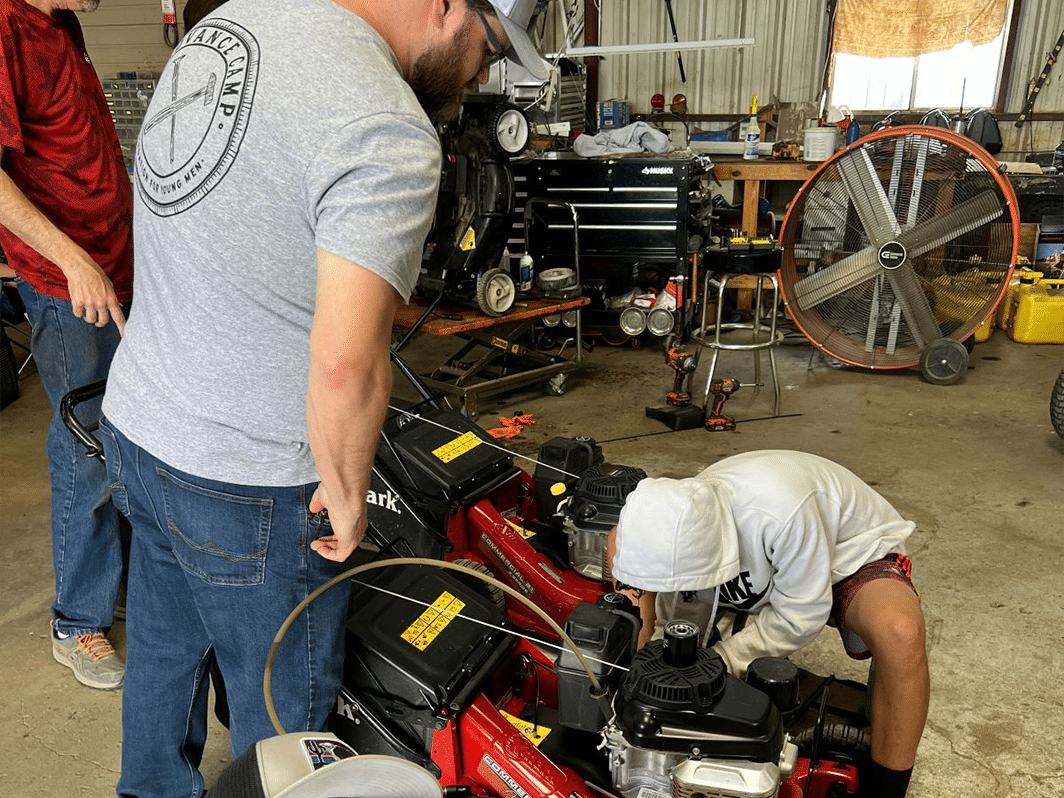 We started our day with an introduction to the equipment.  We had everything from riding mowers, walk-behind mowers, chainsaw, and a tiller to work on.  They learned how to walk through basic trouble shooting to isolate the issue.
Once we got the troubleshooting figured out and the problem isolated, it was time to tear the equipment down to repair the needed pieces. This is always an impactful part of learning mechanics. It answers the question "How does it work?".
The campers also got to learn basic maintenance on commercial/residential lawn equipment.  They learned how to do a complete oil and filter change.
Would you prayerfully consider helping us help the fatherless by becoming one of the 100 monthly donors we need? We are only asking for a $40 per month commitment from you to enable Advance Camp to continue growing and continue making an impact.   
Click the Give tab above and start making a difference in a fatherless young man's life today.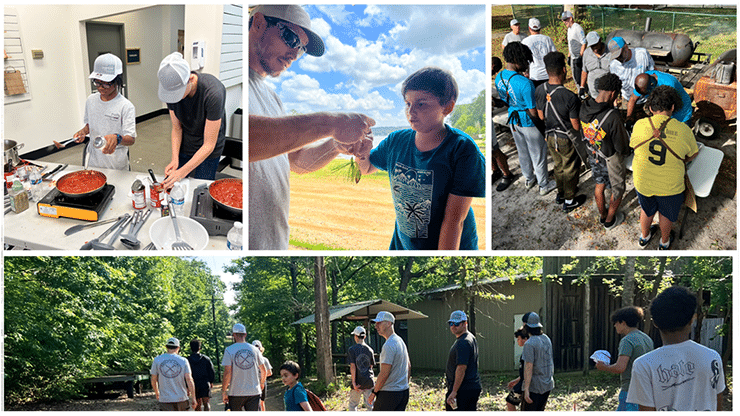 What a month of life change, speaking identity, teaching trades, sending young men down a new trajectory, and sharing the love of Jesus.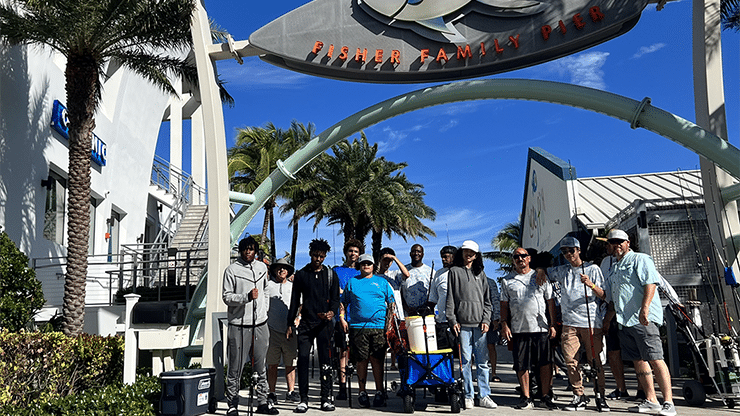 Fishing and Bikes - We spent the entire day on the Pompano Pier to learn a little more about fishing and the four traits of a man...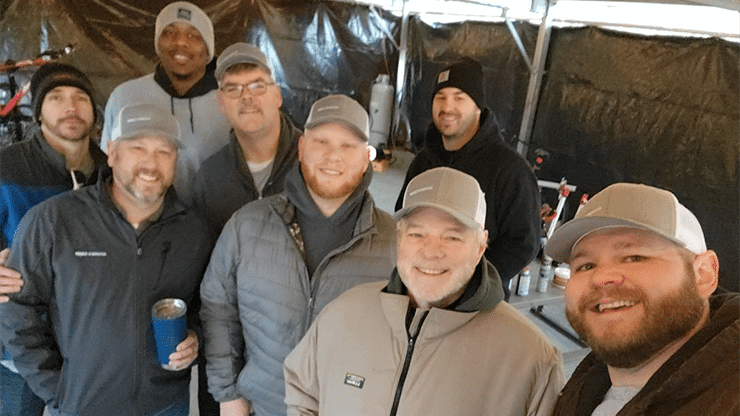 With a new year comes a new camp location started in Tennessee, a new state director in Oregon, and a whole new topic in Texas...